Early voting for the Nov. 3 election runs from Oct. 13-30. In Carrollton, Mayor Kevin Falconer is running against Zul Mohamed. In Place 2, Chris Axberg faces Adam Polter. Below is a Q&A answered by the candidates. Mohamed did not return the Q&A by Star Local Media's deadline:
Kevin Falconer
Mayor
Profession: Architect and current mayor of Carrollton
Number of years you've lived in the city: 30
What is the most important issue facing the city, and how would you help solve it?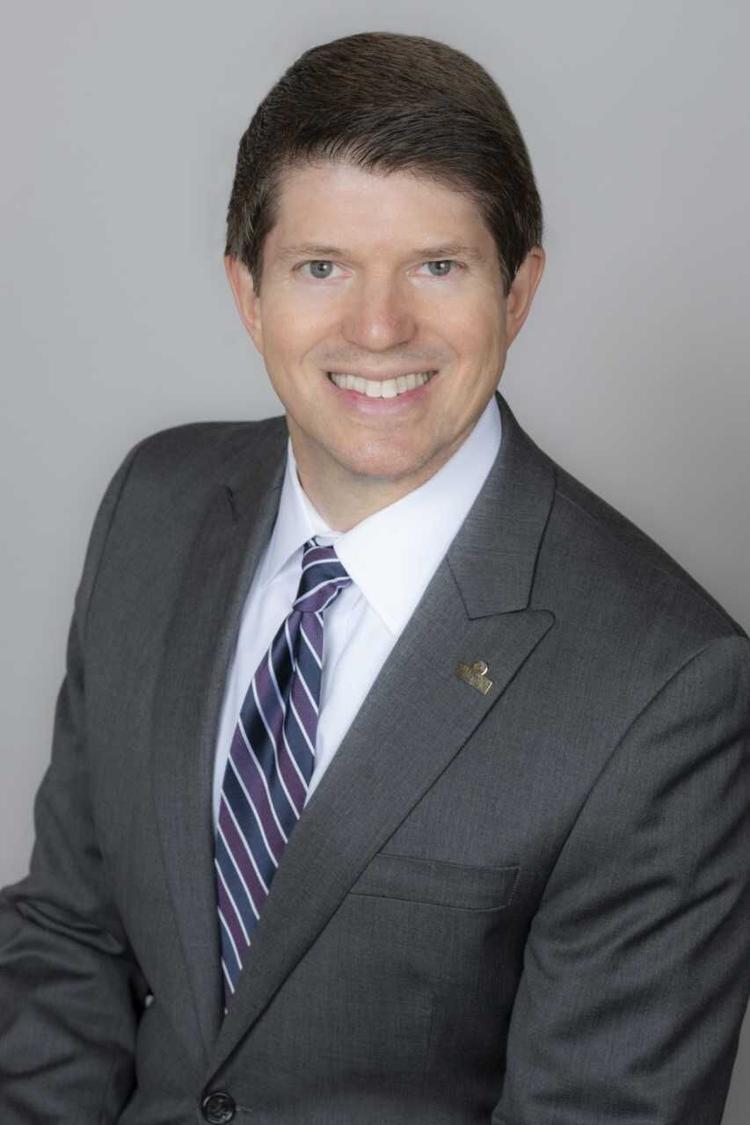 Public safety is always the No. 1 priority of the city, especially during a pandemic. As the result of our focused efforts, crime in Carrollton has decreased over 40% in the last 10 years, even with a significant increase in population. However, as we are seeing today with the coronavirus outbreak, public safety involves multiple dimensions. One of the most important dimensions is that true public safety requires community trust. In Carrollton, we foster that trust with community events like Coffee with a Cop and UNIDOS. We hire public servants, not people who want to impose their will on others. Under my leadership, we are expanding our transparency and community involvement to further that trust, including conducting live "listening" sessions with me and our chief of police. This has proven to be a positive experience for both our police department and our residents.
Is the city spending money in the right places? Is there anything you would change?
Carrollton is recognized across the country for our lean and efficient operations. We run government with a managed competition process that has created a culture of accountability that makes us the leader in efficiency and effectiveness within the public sector. Having said that, we know we can always improve, and I am always looking for ways to do things better in the city. Technology continues to be an area that we constantly address to determine when it is appropriate to adopt new technologies to improve efficiencies.
What ideas do you have to address the city's future growth?
As a mature city with limited new build-out opportunities, Carrollton's growth has and will come primarily from redevelopment. Under my leadership, we have developed a robust process for encouraging and catalyzing redevelopment across the city. There are many examples of successful projects that have arisen from this process including our most prominent: the revitalization and redevelopment of our downtown area. We will soon have nearly 4,000 residents living in downtown where few lived just 10 years ago. Another example is our Asian Town Center area near Old Denton and Trinity Mills which has grown into one of the most vibrant retail and residential areas in the Metroplex. Finally, we have engaged a master developer to redevelop our Trinity Mills Station area into a Class A office/retail/residential project which will leverage the DART station, I-35 and the George Bush Turnpike to create a world-class development in our city. Undeterred by the recession, a six-story office building and a mixed use residential complex are currently in development as Phase I of the project.
What are your ideas in addressing increased traffic in the city and the region?
As a member of the Regional Transportation Council and the Dallas Regional Mobility Coalition, I work alongside other leaders in the Metroplex to build and expand our transportation systems including roads, rails, airports and trails to address our rapidly growing population in North Texas. It is imperative that we address this as a region to ensure that we work together rather than against one another in this effort. I'm happy to report that this has resulted in decreased congestion in our area despite rapid growth in recent years.
What's your history of community involvement in the city/area?
I have been involved in this community for virtually my entire life. I've always been an active volunteer in church at both Bent Tree Bible Fellowship and First Baptist Church at the Fields in many roles including youth leader, teacher, small group leader and mentor. I was actively involved for over 15 years in youth soccer as coach, referee and board member of CFBSA. I have served at the city for 25 years: three years as mayor, two terms on City Council and on multiple boards, commissions and committees. I'm a graduate of Leadership Metrocrest, Carrollton Citizens Police Academy, Carrollton Citizens Fire Academy and Carrollton Government Academy. Additionally, I have served on the board of directors for Baylor Scott & White Carrollton Hospital (now Carrollton Regional Medical Center), Cambridge Estates HOA and Austin Waters HOA boards, the Creekview Mustangs Sports Association board, Metrocrest Services and the Metrocrest Chamber of Commerce.
Why are you the best candidate for this position?
Carrollton needs a strong leader as mayor, especially during times like these. In my 3 ½ years as mayor, I have proven to be that strong leader, persevering through the pandemic, making courageous decisions, and exhibiting a calming confidence to our residents. The mayor not only leads the city council and city staff but needs to provide vision and inspiration to all Carrollton residents. The mayor must be objective and willing to make hard decisions, but first and foremost, must serve the people. I am a firm believer in servant leadership, and I work hard to always put the needs of the residents above mine. I have proven to be that strong leader with vision and integrity as evidenced by the support of my entire city council and endorsements by former Carrollton mayors Matthew Marchant, Ron Branson, Becky Miller and Gary Blanscet, as well as scores of other city leaders and residents. I would be honored to serve the residents of Carrollton for another three years.
Chris "Ax" Axberg
Carrollton City Council, Place 2
Profession: Digital marketing executive
Number of years you've lived in the city: 35 years
What is the most important issue facing the city, and how would you help solve it?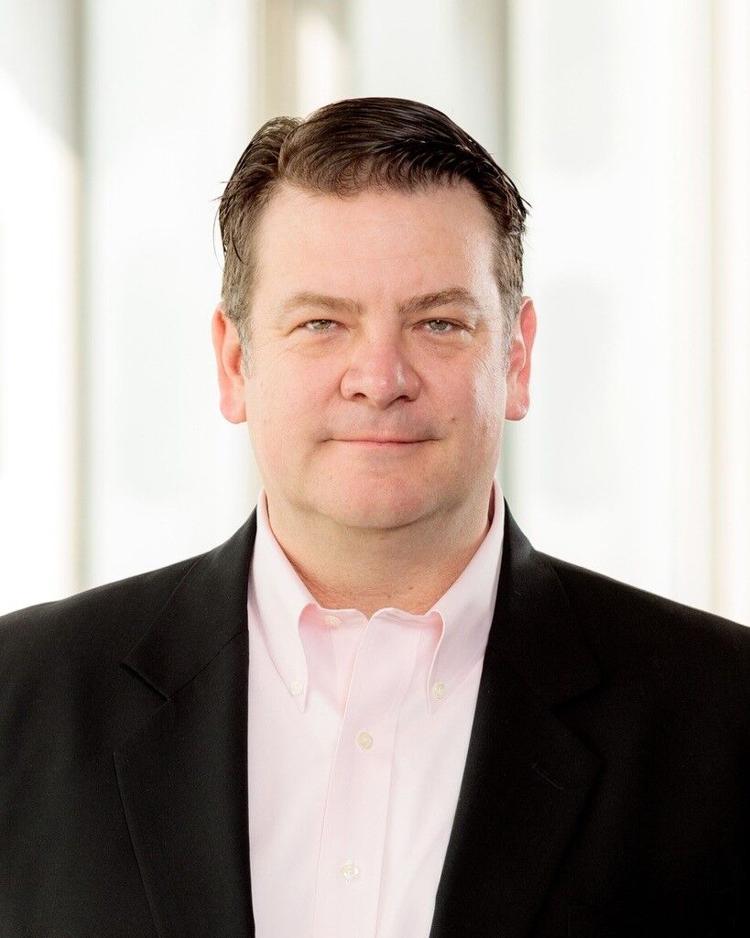 The pandemic transcends all other issues. Keeping our citizens safe and businesses secure as they do their best to deal with its disruptive realities is paramount—as it will pave the way for our post-pandemic recovery.
For now, I'd work with the council to continue supporting Carrollton families and businesses through the Metrocrest Chamber and ensure delivery of the right PPE and medical supplies to the right folks at the right time.
I would encourage the city to pay for this critical equipment for our citizens and business with the funds provided to us by the Federal CARES Act by the U.S. government. I will look to increase Carrollton's contribution to Metrocrest Services from $2M to $7M through the CARES Act.
Doing what we can as a community to work through this now will fuel Carrollton's ability to bounce back better than ever, post-pandemic.
Is the city spending money in the right places? Is there anything you would change? 
I believe our mayor and City Council has done an excellent job keeping our taxes low, looking for efficiencies in city government expenditure, keeping our budget balanced and unifying our city's priorities through this pandemic. I will work with the City Council to increase our spending on the federal funding we are getting to support needy families and businesses during this time of need from $2M to $7M without raising taxes and keeping a balanced budget.
What ideas do you have to address the city's future growth? 
Carrollton is a great place for businesses to establish themselves, provide the right kind of jobs, and build relationships in our community. We have great access to highways, top notch schools, and community centers. We have an even bigger opportunity in marketing all Carrollton business attributes across our city, state, country and internationally. I have over 25 years as a senior and C-Level executive in digital marketing and media with companies like Yahoo!, McAfee, and The South China Morning Post living and working in cities like Hong Kong, Singapore, Amsterdam, New York, and in Silicon Valley. I want to bring this experience and knowledge to Carrollton's City Council.
What are your ideas in addressing increased traffic in the city and the region? 
We need to keep a close eye on our traffic in Carrollton. We should use digital platforms and communications to give traffic alerts, show trouble spots, and closely monitor to look for improvements in roads, traffic lights, and intersections.
What's your history of community involvement in the city/area? 
I grew up in Carrollton, Texas.  I have gone from playing Little League city baseball to being involved with CFB Rotary Club, Carrollton Lion's Club, Sons of American Legion, Knights of Columbus, and have volunteered with Catholic Charities Saint Vincent DePaul and Meals on Wheels all right here in Carrollton.
Why are you the best candidate for this position? 
With over 25 years as a senior executive with companies like Yahoo!, McAfee, and The South China Morning Post, I have forged a successful career working with international multi-billion-dollar businesses to create opportunities for their customers, consumers, and partnerships.  I am a graduate of Loyola University holding a Bachelor of Arts in political science and communications.  I have spent the last several months working with our city manager's office, City Council members and our mayor, learning the workings of our city and have been endorsed by two mayors of Carrollton, six former and sitting Carrollton City Council members, Denton County Commission and a Denton County judge along with the MetroTex Realtors Association. I work hard and value my endorsements and respect the privilege of having them support our campaign to keep Carrollton the best place to live and work in the Metroplex.
Adam Polter
Carrollton City Council, Place 2
Profession: IT Director
Number of years you have lived in the city: 18
What is the most important issue facing the city, and how would you help solve it?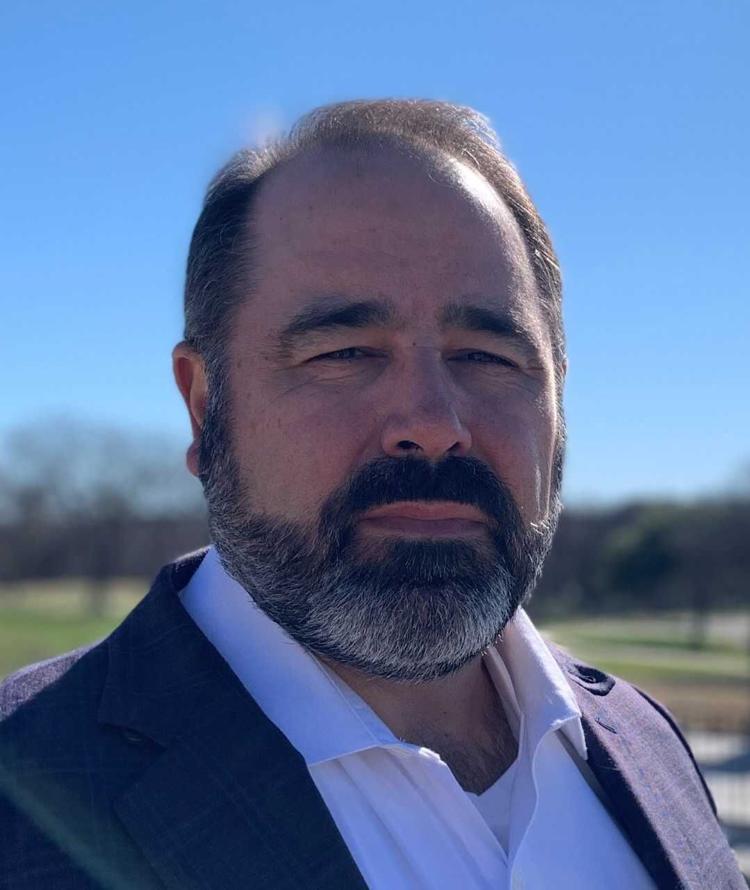 The most important issue facing Carrollton currently is the impact of the COVID-19 pandemic. Normally I would speak to the budget restrictions related to SB2, the potential impact of the Texas comptroller adopting rules related to sales tax origination which could cost our city $6M annually beginning in FY 2022, as well as Carrollton's technology posture and our state of preparedness to prevent and weather another event similar to the 2019 ransomware attack. However, seeing a tripling in the number of applicants taking our firefighter civil service exam in August, the quadrupling of families visiting the Metrocrest Services food pantry each day and requesting rent and/or utility assistance, coupled with the number of Carrollton businesses that have closed, makes this our number one issue. Solving this requires following the science, patience, innovative approaches and working with Metrocrest Services and other partners like the Metrocrest Chamber of Commerce.
Is the city spending money in the right places? Is there anything you would change?
Reviewing current and recent budgets, coupled with my tenure on the Capital Improvement Plan Advisory Committee, there are only a few areas where I would recommend additional review. The most glaring and obvious of these areas is technology. While there has been a spike in IT spending following last year's ransomware fiasco, I would want to see a greater emphasis on IT spending during the next two years as we fully modernize the city's IT systems, insource those IT operations where it makes sense to do so, and define and execute a robust disaster recovery and business continuity plan. Our utility payment system is also embarrassingly out of date.
Separately, the city staff and citizen volunteers do a good job of creating a report card every five years that grades the state of repair of our facilities and amenities. This aids the city as it determines where maintenance funds will be allocated. I have learned that we may be behind in maintaining and/or rebuilding some of our older fire stations and would want to dig deeper to ensure that we are providing a comfortable work and living environment for our firefighters.
Our previous City Councils were smart to cap the amount of sales tax revenues that we can dedicate to maintenance and operations, with most of the funds in excess of that cap being directed towards redevelopment projects. I would continue this but believe we need to be more innovative and focus on creating an attractive and visible Carrollton identity that will catch the attention of the millions of commuters that pass through our city every year, and create more Carrollton jobs. This is going to require some modernization and the solicitation of feedback from all of Carrollton's stakeholders. Our neighbors are already on this path with Lewisville 2025 and Farmers Branch's 35E Corridor project. As part of defining the next generation Carrollton, I would like to investigate the viability of a Carrollton Cultural Center that celebrates artistry and the diverse community that we enjoy.
What ideas do you have to address the city's future growth?
The rate of growth that we as a city will experience is going to be very limited. Being almost entirely built out, the bulk of our opportunities will involve redevelopment similar to what is already happening along the I-35E corridor as part of the Transit Oriented Development (TOD) zone. We will continue to focus on the area east of I-35E between President George Bush Turnpike (PGBT) and Crosby, with one of the most exciting additions being the Trinity Mills Station that will occupy the area between PGBT and Dickerson. This multi-use development would expand Carrollton's business footprint and add to our resident population. With this continued growth along the TOD zone, we will have to ensure that we have adequate public safety coverage and also promote a good mix of services and businesses in the area to cater to those businesses and residents in an effort to keep those dollars in Carrollton. For example, I have seen comment after comment that we need a greater selection of restaurants in Carrollton, north of Beltline. Too frequently, Carrollton residents are taking their dining dollars to Lewisville, Addison, Plano and The Colony. I believe this is an opportunity to create a greater balance of services in our city once we move beyond the current public health crisis.
I also believe in an economic development approach that includes revitalize, redevelop, and reimagine as its tenets. As we continue to revitalize the Historic Downtown area and focus on areas to the north and south along the TOD zone, we must not omit the many other shopping and residential areas in our city. Working with property and business owners, we can take steps to make our city more vibrant, inviting, and promote additional growth where we can support it.
What are your ideas in addressing increased traffic in the city and the region?
The connector between PGBT and the Sam Rayburn Tollway (SRT) relieved some of the congestion on I-35E but did not help those commuters that use that transition. I would like to see that reengineered if it is feasible. Beyond that, I believe Carrollton does a pretty decent job of managing the flow of traffic with only a few exceptions that would best be addressed by a certified traffic engineer.
However, where Carrollton absolutely needs improvement is in the area of public transportation. We enjoy the benefits of DART's Green Line and the DCTA A-Train along the I-35E corridor. In two or so years, we will also enjoy a connection to DART's Silver Line train in Downtown Carrollton. However, we have a huge public transportation "desert" that makes accessing these resources impossible if not impractical. There is the area north of Frankford and west of Josey Lane. If you live in this area, you might have to travel as much as 3 1/2 miles to access the nearest bus stop. We also do not have public transportation access along Parker in the areas where we have recently added several new businesses whose workforce might enjoy and utilize a public transportation option. Lastly, residents currently must travel all the way to the Trinity Mills station in order to access the DCTA-A-Train heading north. I would like to see DART expand service to include a drop-off and pickup point at the DCTA's Hebron Station, just inside the Lewisville border. Why go south several miles when your ultimate destination is to the north?
All the above could be accomplished with the very cost-effective and flexible addition of DART's GoLink on-demand service shuttles which, after being piloted in 2018, is now in broad use in many of DART's partner cities, just not Carrollton. In fact, aside from the train service, DART has not updated the Carrollton service area routes in roughly two decades, despite Carrollton contributing upwards of $40M annually to DART. While expanding DART service is not the total solution to our traffic issues, it is a step in the right direction. Similarly, the city can make more bike-friendly thoroughfares and connect our trail system with those in neighboring cities to promote a bike-to-work alternative.
What is your history of community involvement in the city/area?
Just the other day, I was reminded that shortly after moving from Addison to Carrollton in 2002, I was voted in as the vice chair for our small neighborhood association. After coordinating the refurbishment of our neighborhood's front entry, I went to City Hall, as our liaison to the city, and had discussions with our risk management personnel regarding an irrigation line that was broken during the placement of a stoplight. Since that first year in Carrollton, there are several other notable contributions that I am proud to list. In 2008-2009 I volunteered extensively with the Children's Advocacy Center of Denton County as a technology project manager defining and overseeing the installation of the network, security and access control systems for their new facility on Cain Drive in Lewisville. In 2009 I ran an award-winning United Way campaign for Boeing. That year, and for several years to follow, I hosted charity golf tournaments in the area benefitting the United Way, including one year where we held the event at Coyote Ridge Golf Club here in Carrollton.
In 2012, I spoke at a Texas Commission on Environmental Quality (TCEQ) public comment hearing here in Carrollton. I spoke out in opposition to the requested expansion of the environmentally concerning Camelot Landfill, located on our northwest border with Lewisville, as well as their use of contaminated soil as fill dirt. More recently, I spearheaded a campaign to prevent the closure of the profitable Indian Creek Golf Club in 2015 following the May flooding event that impacted every North Texas golf course along the Trinity River. I spoke before Carrollton's City Council on several occasions and presented them with a petition with almost 2000 signatures in opposition to their plans to repurpose and/or sell portions of that property. The course has returned to profitability and is once again able to cover all of its costs, including repayment of debt, without any burden on the Carrollton taxpayer. It is the only Carrollton public amenity that can make such a claim.
In 2017 I was appointed to the Carrollton Parks Board where I served up until the end of last year when I voluntarily stepped down in order to run for City Council. While on the Parks Board I served on the Veteran's Memorial subcommittee that led to the opening of Carrollton's Veteran's Memorial Plaza in December of last year at the Josey Ranch Complex. Also, while on the Parks Board, I served on the Jimmy Porter Award subcommittee which reconstituted the award for individuals that go above and beyond to encourage and support Carrollton Youth Sports. In 2018 I was nominated as the Parks Board liaison to Carrollton's Capital Improvement Plan Advisory Committee (CIPAC), where I was instrumental in rewriting guidance to City Council on how they should prioritize the allocation of unspent funds at the end of the fiscal year. I served on CIPAC up until stepping down to run for City Council. I also have made repeated requests and efforts, from 2018-present, asking both our City Council and DART to expand public transportation access in several areas of Carrollton, and even took a DART project manager on a tour of northern Carrollton showing him the growth we've experienced and highlighting the absence of public transportation access.
Carrollton's City Council partially sponsored my participation in the Metrocrest Chamber of Commerce's Leadership Metrocrest program from which I graduated in 2019. I followed that up by enrolling in the more regional Leadership North Texas program where I am a 2020 graduate. Along with involvement in the Point-in-Time annual count of the unsheltered homeless in the Metrocrest area, I have also enjoyed numerous volunteer opportunities over the years working on behalf of Metrocrest Services, the Civic League, Metro Relief, the North Texas Food Bank, and also as a multi-year volunteer at Carrollton's Festival at the Switchyard.
Why are you the best candidate for this position?
As a decorated Army combat veteran and coming from a family that always gave back to the Dallas community, I am drawn to opportunities to serve. I also have a passion for Carrollton that is evident in my history of service to the city and my preparation for this responsibility. I believe I bring with me a history that lets the voter know exactly what they are getting, without having to ask themselves, "Why is this candidate running for this office?" I bring an ethical foundation and integrity that will not be compromised by special interests or even personal preference. I will be that voice on City Council that offers probing questions in order to make more informed decisions and promote transparency. I will utilize the consent agenda on a more limited basis so that public input is more frequent and so that items are not simply pushed through out of convenience. Additionally, the more than two decades of enterprise-level information technology operations, infrastructure, and security experience I bring with me would serve our city well as I would represent an educated and experienced voice on City Council as we bring the IT function back in-house and establish processes and protocols that will prevent or minimize the impact of future cyber-attacks similar to the October 2019 ransomware attack that was so disruptive to Carrollton's systems.
I invite all of Carrollton's stakeholders to visit my website at adampolter.com and read more about why I am running and review some of the issues facing Carrollton. I am the candidate that wants to make Carrollton even better than it is today. I will close with advice that I routinely share. When you are making your decision about whom to support, and ultimately when you are filling out your ballot, choose the candidate that wants to do something for Carrollton, not the candidate that wants to be something. Our race will be at the bottom of the ballot so please, don't stop at the top. Fill out your entire ballot. Thank you.