Details have been released in the murder of a Carrollton woman Tuesday and the arrest of her ex-husband, who is suspected of the crime. 
According to Carrollton police, Ronald Lee Singer, 35, was arrested Wednesday and charged with murder after police located him at a hotel in Red Oak with his daughter, 10-year-old Rosemary Lee Singer. Police said Rosemary was found unharmed.
This comes after 45-year-old Marie Romero Ramos' body was discovered inside her home in the 1900 block of Hebron Parkway around 1 a.m. Wednesday. Police said Ramos' roommate discovered the body.
According to an arrest affidavit the roommate came home around 10:50 p.m. Tuesday and noticed Ramos' vehicle gone but the car belonging to Singer was there. The roommate texted Ramos asking where she was, but she didn't respond. The affidavit states the roommate told police he waited in the parking lot for Singer to leave because he didn't want to be there when Singer was there, saying Singer and Ramos would often argue about Singer's drinking and marijuana usage. The roommate told police when Singer's vehicle never left he went inside the apartment, where he found Ramos' body.
"It was immediately obvious that it was homicidal violence," said Jolene DeVito, spokeswoman for the Carrollton Police Department. "It wasn't immediately obvious how she died since there was no gunshot wound or weapon nearby."
The affidavit states police discovered texts Rosemary sent to Ramos on Tuesday afternoon asking why she didn't pick her up from her friend's house, but those texts were not returned. Rosemary had been staying with a friend because of damage to Ramos' apartment due to burst pipes.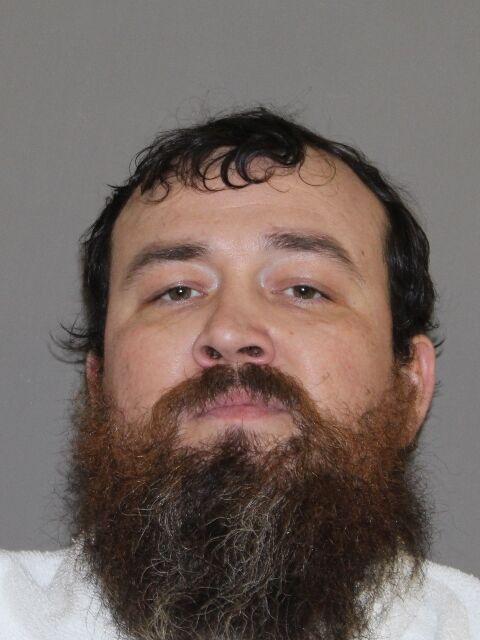 The affidavit states Singer picked up Rosemary at the friend's house around 5 p.m. Tuesday. When the friend's parent asked Singer what happened to Ramos, Singer said Ramos had an emergency and had to return to Mexico. Singer dropped Rosemary off at the friend's house an hour later. Around 10 p.m. Singer returned to the friend's house, picked up Rosemary and did not return.
After discovering Ramos' body, Carrollton police issued an Amber Alert for Rosemary, who they believed may be with Singer.
The affidavit states that around 8:45 a.m. Wednesday, Dallas police contacted Carrollton police regarding the Amber Alert. Around 1:30 a.m. that morning Dallas police had responded to a call at the Omni Hotel in Dallas regarding a man attempting to rent a room with his daughter. The affidavit states he became angry about the cost to rent a room and told hotel employees his daughter's mother was trying to sell her.
"The male threatened to shoot up the location and staff," the affidavit states.
Hotel staff was able to get the man's license plate number and matched it to the Amber Alert.
Police located Singer and Rosemary at the La Quinta Inn hotel in Red Oak a few hours later after a hotel employee who checked in Singer and Rosemary recognized them and called police.
Singer is in Denton County Jail on $1 million bond.  
DeVito said Singer has no violent criminal history and that Carrollton police had no previous history with Singer or Ramos.
According to a GoFundMe page set up by CSF Foods, LLC, Ramos worked at McDonald's. She is described as being known for her enthusiasm.
The page was set up to raise money to help pay for Ramos' funeral and to have her body transported to Mexico.
The page states that there will be a prayer service for Ramos from 4-5 p.m. Sunday at the McDonald's located at 4125 N. Josey Lane in Carrollton.