Carrollton residents held two celebrations for Martin Luther King Jr. Day on Jan. 16.
Celebrations began with the 27th annual Martin Luther King Jr. parade on Rainwater Lane, organized by Reverend Willie Rainwater and his wife Juanita Rainwater.
"Some people are out here because it's just a parade," Willie Rainwater said. "But we have a purpose."
For him, the purpose of Marin Luther King Jr.'s celebration was unity.
Juanita Rainwater said contrary to other years, she and Willie Rainwater wanted to ensure that participants kept their distance and stayed as safe as possible.
"It is one of the most grateful times where we give thanks to God and continue to grow toward a happy, happy year," she said.
Willie Rainwater said there are many generations of African Americans in Carrollton, including his family, that date back to the 1800s before the city was established.
"I've been here for 77 years," he said. "There was a time when there were Black people on one side of the track, and white people were on the other side of the tracks, and 67 years of my life have been spent bringing others together."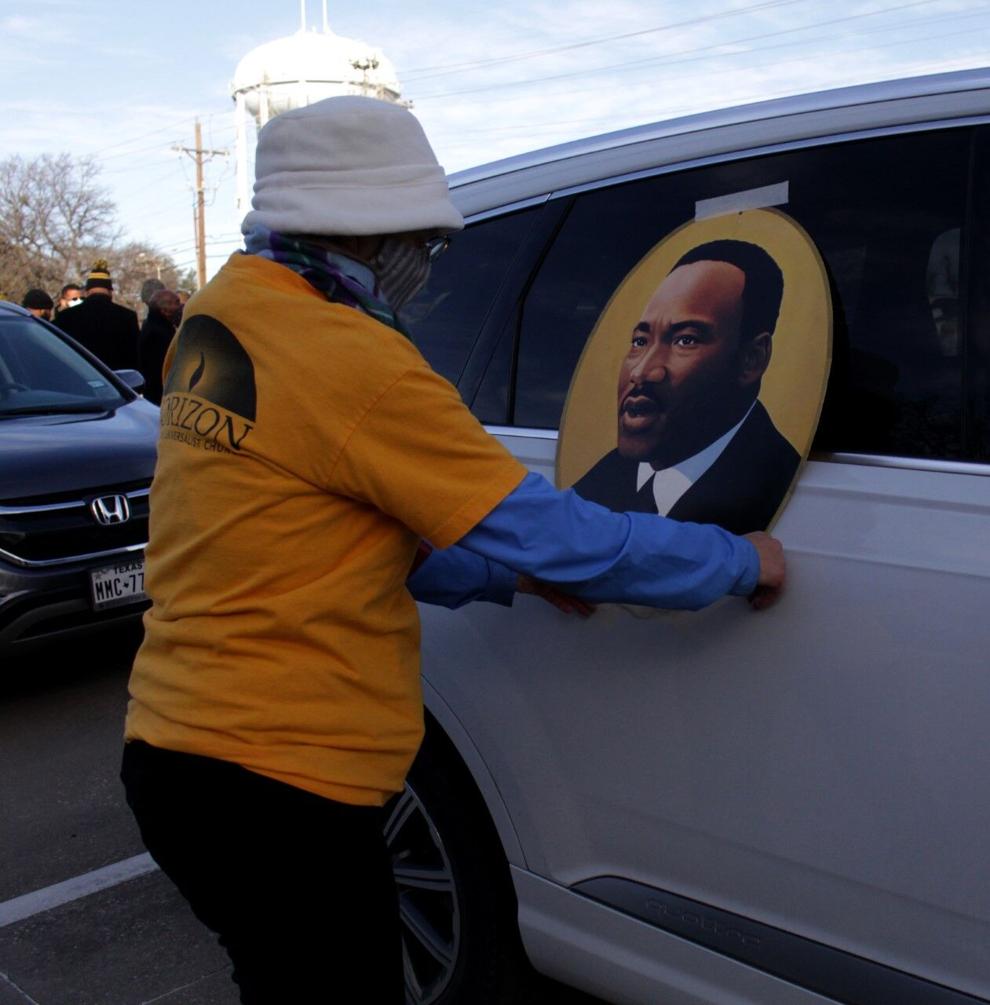 Willie Rainwater explained how at one time, most of the Carrollton area property was owned by African Americans before the city's establishment in 1913. He said that he went to both the Carrollton City Council and Dallas County Court to advocate for reparations for African Americans in Carrollton.
The parade commenced with prayers and speeches given by members of the Carrollton city staff, including Mayor Kevin Falconer and Mayor Pro Tem Steve Babick, as well as the Rainwaters.
Following the speeches, the drums thundered, and horns roared as the Dallas Skyline High School marching band performed. The parade of organizations including the Christ Community Connection, the Professional Achievers for Community Excellence, Turner High School Drill Team, Newman Smith High School and the Horizon Universal Christian Church made its way down Josey Lane toward Polk Middle School.
Following the parade, New Orleans native and Carrollton resident "Texas" Trey Williams organized Inspiring Lives Incorporated's inaugural Martin Luther King Day celebration in Historic Downtown Carrollton. The celebration commenced with members of NOLA Footwork dancing to the Louisiana Swing performed by the Unfaded Brass Band.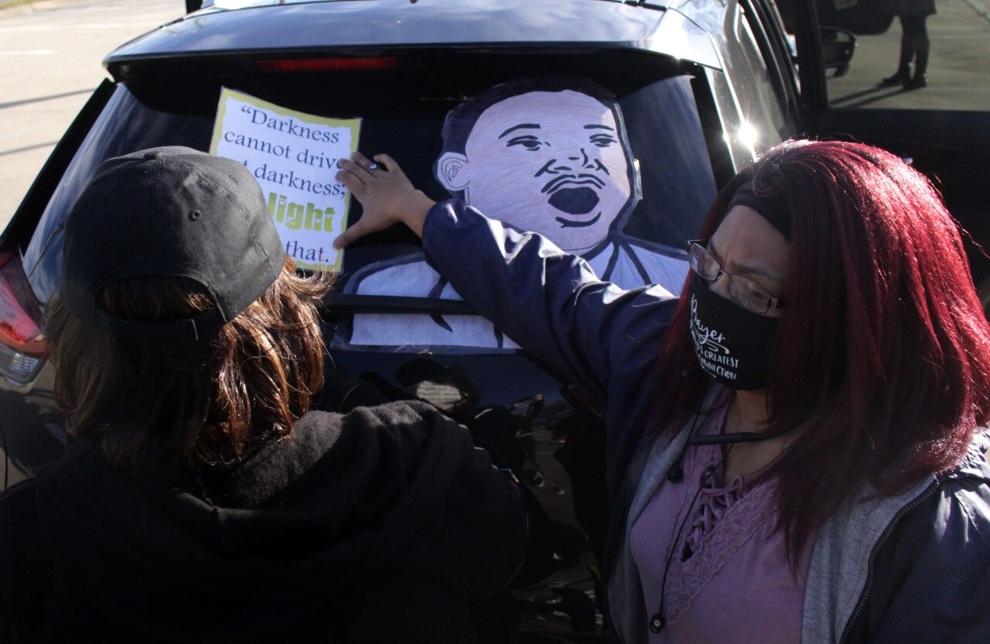 "We find ways to spark unity, and what a great time to show unity to the rest of our country, to the rest of DFW," Williams said. "We're bringing our city officials, our businesses, our law enforcement, everybody to show the Black community that we need each other, show the white community that we need each other, and everybody in between. The only way we can move forward is hand by hand like Dr. King said – together."
Williams said that while cities like Dallas and Fort Worth cancelled their MLK celebrations, Carrollton gave Inspiring Lives a platform to hold their celebration.
Following the band's performance, city staff and members of the Carrollton-Farmers Branch ISD Board of Trustees presented their proclamations recognizing the celebration of MLK Day and presented awards to prominent members of the district board.
Williams plans to continue the tradition of celebrating Martin Luther King Jr. In Downtown Carrollton.