Wednesday marked the early signing period for football players throughout the nation and multiple local programs had numerous athletes put pen to paper to further athletic and academic careers, many of which are bound to some of the nation's premier football and academic institutions.
Coppell produced five signees, while Marcus had four, Lewisville three and Hebron one.
For the Hawks, District 6-6A Co-MVP and wide receiver Trejan Bridges made it official signing with Oklahoma.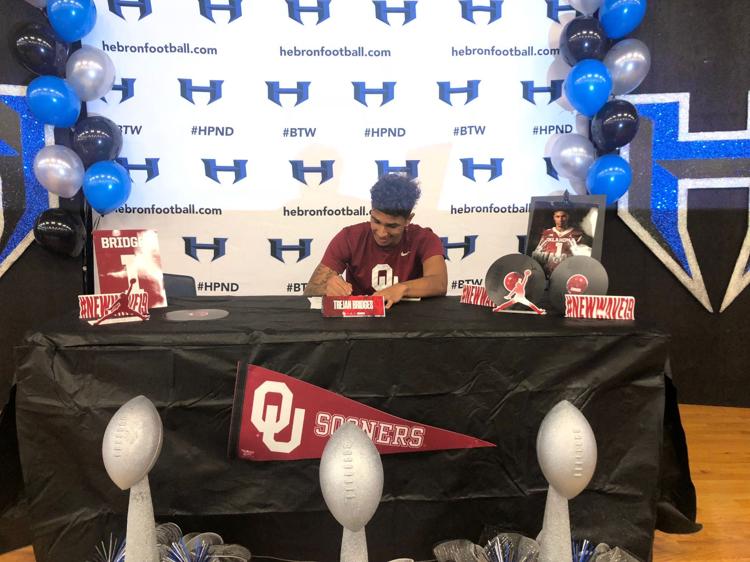 "I believed at a young age this was something I could accomplish," Bridges said. "I've always had the dream to play college football and try to make it to the league. I had a friend of mine that I was so close with that passed away. Every weekend we'd go play football in the backyard and to live our dream, not just my dream, is special and that's why I'm doing it."
Bridges is also excited about the prospects of joining fellow Metroplex pass-catchers and Oklahoma signees Theo Wease (Allen) and Austin Stogner (Prestonwood Christian) in Norman.
"Me, Theo and Austin have known each other since like third grade," Bridges said. "Same basketball teams, same football teams, everything. It's a dream come true to find out we are all living and chasing the same dream. It's great and I so proud of them and that we were able to stay focused and accomplish this.
"I'd say in eighth grade, when we first started getting offers and comparing them and signing day comes senior year and we're all going to the same school. It's crazy."
For Coppell, defensive back Jonathan McGill is bound for Stanford, with kicker Caden Davis heading to Texas A&M, offensive lineman Trevor Stange pledging to Kansas State, offensive lineman Wyatt Klawiter destined for Fordham and offensive lineman and tight end Jack Lookabaugh selecting Wyoming.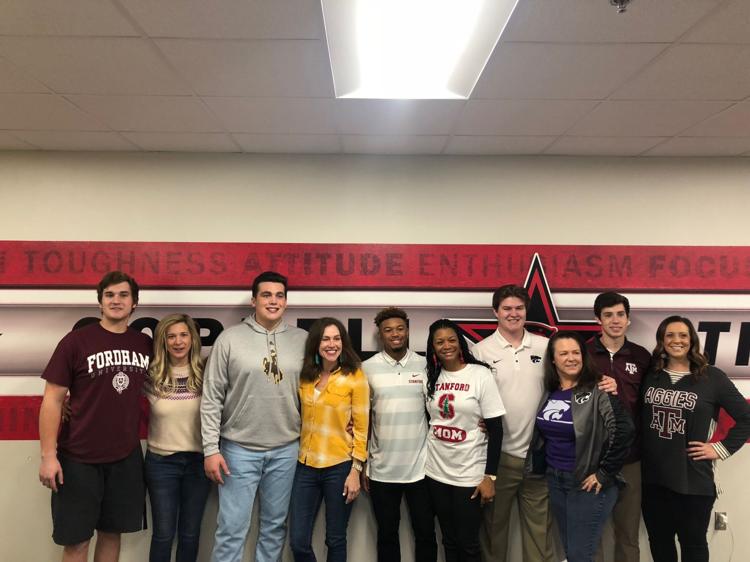 "It feels great to end my recruiting process," McGill said, who was originally committed to SMU before changing to Stanford upon receiving his academic acceptance. It's been a long time coming with all the camps and visits and everything.
"Stanford has always been a dream for me. They were the first school to offer me. That had a lot of bonus points that they believed in me and pulled the trigger right away. Finally getting admitted was the biggest hurdle and once I received that, it was an easy decision."
Davis, meanwhile, will soon be in College Station as he is graduating early before heading to A&M.
"It's surreal knowing the next four years of my life is signed away and I'm super excited," Davis said. "I've always wanted to go there, and I had to keep my options open when the coaching staff changed, but they honored my scholarship and it was an easy decision.
"I grew up an Aggie because my dad went there, and then there is the game-day environment and the school and the coaching staff. It was a pretty easy decision."
Marcus's contingent featured wide receiver and linebacker Marcel Brooks (LSU), running back Justin Dinka (San Diego State), defensive lineman John Brand (Navy) and offensive lineman Justin Osborne (Auburn).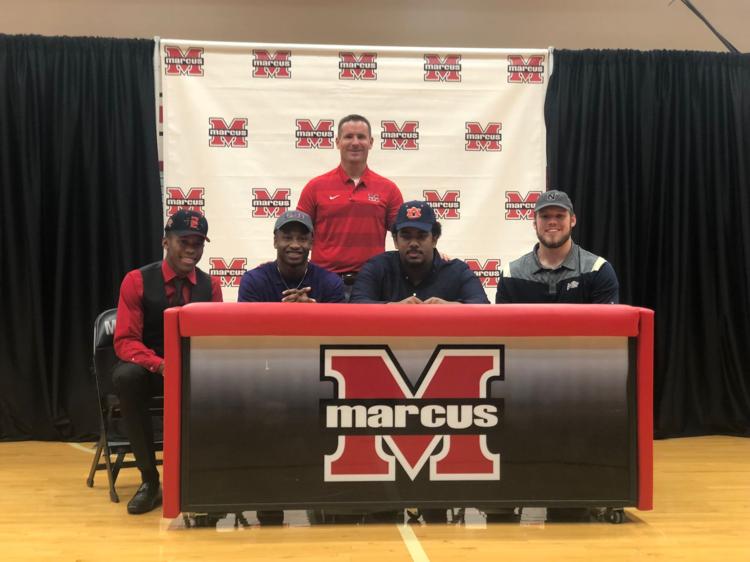 Brooks noted the Tigers intend to utilize his in similar ways the Marauders did over the past two seasons, including time at linebacker, defensive back and even on offense in certain packages.
"This is amazing to have the opportunity to extend my football career and at a college like LSU," Brooks said. "Talking with the head coach and learning from him and rush moves is a great chance for me. The ability to work closely with the head coach was something that was really important to me.
"They said they have a plan for me rushing, defensive back and some packages on offense. It's a lot like what I did here."
Osborne, meanwhile, completed a whirlwind year that saw him transfer out of state and then back to Marcus while also switching his commitment from Illinois to Auburn.
"I feel like I am going to do a lot of big things at Auburn University," he said. "Hopefully they coach me up well and I can get my degree and move on with my life from there.
"This feels good and is the right move for me. When I went there I was telling my dad this is where I need to go and it's calling my name."
Rounding out the Lewisville ISD programs holding ceremonies was Lewisville, where safety Kevin Anderson signed with Texas State, offensive lineman Jeremy Jones inked with Tulsa and offensive lineman Nick Nielsen selecting Missouri State.