Election Day is May 7th, and on the ballot are candidates running for Place 1. Also on the ballot are two proposed amendments to the Texas Constitution.
Early voting runs from April 25 through May 3, and Election Day is May 7. Primary runoffs are May 24.
Community members can access specific voting information including times, dates and locations through their respective county websites.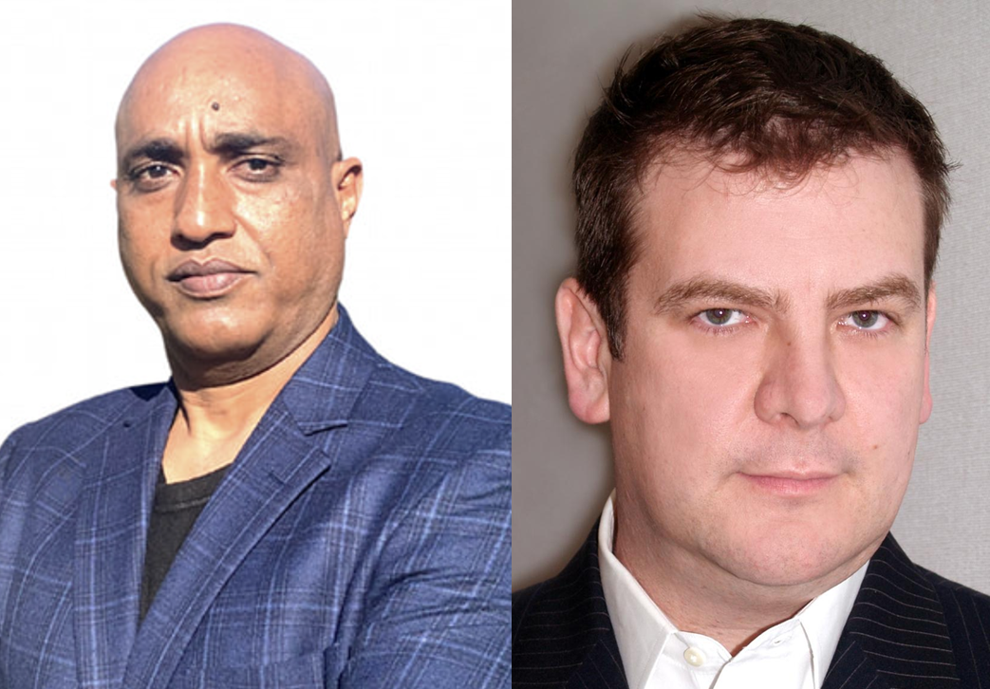 What is the most important issue in your city and how would you solve it?
Our city's greatest need is to keep Carrollton's budget balanced and property taxes low. Our taxes are already among the lowest property-taxed cities in north Texas. We need to keep that goal in focus and do what we can to maintain that rating while keeping our quality of life high. We need to focus on our infrastructure, remembering the broken window theory. That is, when a window is broken and left unattended, it leads to another broken window, and so on. We have some roads, alleys, and sidewalks that need attention, and we should address them before they become eyesores, when the economy might not allow us to react.
Some of the important issues we need to deal with starts with safety. We have to make sure our residents feel safe and secure in their homes and businesses. So far, Carrollton is one of the safest cities in North Texas. We want to build more upon it. This is the foundation of everything we do. The way we do that is investing more support in our first responders to give them what they need whether it's technology, training or hiring. The next thing is economic development. That starts with our infrastructure. We need to bring more businesses and expand the tax base. That is the only way we can maintain the quality of life we have now and build on it and prepare it for the future because things will change 10 years from now. The third issue for me is we need to make sure residents receive services from the city in an efficient manner. We also have to empower our residents to track how the services are delivered.
---
How do you think the city should be addressing public safety? 
Carrollton's greatest public safety concern is to keep our Police and Fire Departments well trained, funded, and supported. Like many cities in The Metroplex, Carrollton has experienced massive growth in both residential and commercial development over the past several years. Carrollton is surrounded by major highways and has easy access to all parts of our major hubs, hospitals, and airports. With this level of access and growth, the threat of increased crime rates and a strained effort on our public safety departments are a concern for our citizens. Our City Council needs to push to keep our public safety departments well-funded and stocked with the best and the brightest peace officers, firefighters, and supervisors to help keep Carrollton safe. Communicating our needs and attracting those resources and assets to meet the demand of our public safety efforts is where I would like to bring my experience in digital media and marketing to bear. I would work closely with or city manager's office to build our information systems infrastructure, increase our digital media capabilities, and market our city to attract the best talent.
We have a pretty good record. Our city has done a pretty good job. While we have done a pretty good job, it shouldn't be the end of it. We need to make it better. One way to do that is community engagement. I'm currently taking the Citizen's police academy. We need to do more of that. We need to get the community involved. Another thing is the police department should look like the residents in the city. We need to work on hiring more diverse officers.
---
What are your ideas in addressing traffic in the city and the region?
Carrollton needs to do a better job of communicating with our citizens on infrastructure development projects to help mitigate traffic on or streets.  I believe there is a huge opportunity for us to modernize how we communicate and do business with our city. I will explore new ways to make our citizens aware of street and building development by receive urgent city notices on our mobile phones and expand our online footprint to enable our ever-changing and evolving street conditions.   The most significant transportation issue Carrollton faces is the support of the new development of both the Silver Line DART rail and the I-35 construction along the Carrollton-Farmer Branch corridor. I will work with our Mayor and Council to vet all construction, traffic patterns, and development for these two major projects that will impact our city's traffic, development, and transportation issues.
Traffic is going to be a problem. We have an aging infrastructure, and prople come from the north going to the Downtown Dallas area and throughout the metroplex. That's only going to increase. One way we need to address that is enhancing our infrastructure and working on our new transit. We need to invest in our public transportation. In the short term, we can continue to improve on what we have, and long term we need to invest more in new and innovative modes of transportation.
---
Where do you feel the city should focus development efforts?
 I feel Carrollton should focus on developing new opportunities to bring small and large businesses to Carrollton.  I consider Carrolton to be very business-friendly however, there is more to accomplish to attract business to Carrollton. Carrollton has been able to attract several new businesses and develop in recent years to help keep our taxes low for residents. We are surrounded by 4 major highways that can get communities to every corner of the Metroplex safely and efficiently. The plans for both the Silver Line rail system will take our residents and commuters to DFW airport and eventually even out to Fort Worth! Carrollton needs to improve its marketing and communications to highlights its diversity, its city assets like parks and services, and finally its great city festivals and events. Carrollton's downtown area has room to grow and is a great place for small medium and large businesses to prosper.
We need to take a holistic approach. One has to consider what kind of city do we want to be? Right now, as it is, it's really a tale of two cities. The southern part of Carrollton is not entirely developed while the northern part is a fairly modern city. The things that have taken place in Downtown Carrollton could be an example of how redevelopment could take place. The main thing that concerns me is I don't want to be the city that's left behind. That's what I think the main role is for City Council is to plan for the future: how do we make Carrollton a vibrant city in the future?
We must ask what kind of city do we want to be 10, 15 or 20 years from now? It's all about what decisions we make today that will affect the city of tomorrow.
---
Is the city spending money in the right places? Is there anything you would change?
I do not believe Carrollton is engaged in wasteful or ineffective programs. Former City Manager Leonard Martin instilled an environment of waste elimination which included a process of having existing departments streamline their operations and bid against outside companies. The prime example is regarding waste collection, whereby what had been an internal City department, was outsourced because they could do it better. In some cases, such as some Parks and Recreation responsibilities, the internal department eliminated some management positions and found more efficient ways to accomplish their tasks. This process needs to continue, and I will look for new opportunities on City Council.
 The budget is more than documents. It shows you the priorities. So far, it's good, but to me as an immigrant, the city's becoming 60% not white, and the participation of the non white community in city affairs is not where I would like it to be. One area I want to focus on is bringing those residents who are not actively engaging in politics. Someone like me could really reach out to them.
---
What's your history of community involvement in the city/area?
I have been a member of Carrollton's Mayor Advisory Council since 2020 and have been involved and a member of several local community organizations that support our city and its citizen such as Carrollton Lion's Club, CFB Rotary Club, Knights of Columbus, Carrollton Post 597 Sons of American Legion, and was raised in this community by my parents with my sister, bother with whom all have raised their families here just like I am doing now.  
It started in 2019. I've always had a heart for public service. I've done activism and promotion of democracy and human rights. That was mostly international. I was able to put a congressional together here about the country where I hail from. That was about five years ago. Locally, it started in 2019. I want to the council meetings and some of the city board meetings. In the last year, I ran for City Council. I have been very visible since then. I volunteer for Metrocrest Services, I help clean up our city and waterways. I can say in the last year, I'm satisfied with what I've done in our city. But I want to do more. 
---
Why are you the best candidate for this position?
I am running because I love Carrollton. I believe my international, C-Level business experience in digital media and marketing brings a unique and valued skill set to our City Council and our City Management at a time of active transformation.  I have 20 years of experience in building executive-level partnerships with global companies and their leaders.  I have led large, international teams, managed and been responsible for corporate budgets and P&L statements. I have also led digital transformation projects with fortune 500 companies and would bring that experience to our City Council to help increase the digital connectivity of our city and its citizens.  Finally, I am from Carrollton, my parents, siblings, and now my own family lives here and I have the passion for Carrollton that only someone from their hometown possesses. 
I bring what the city needs. At the end of the day, we have a democratic system. The council should look like the people. Head count is as important as platform. You know the old adage. If you aren't on the table, you're probably on the menu. We need to change that. The health of our democracy with be determined by the participation of our diverse communities. This is where I come from. I've done well in this country, I've raised my kids here, so I feel I have a particular affinity for this city. I am at a point where I feel like it's time to give back to the city that has been good to me.