Spring has sprung, and the little lambs at Catermere Farms are proof of the season. After seeing videos and photos of the fuzzy baby animals, many people wanted to visit Catermere Farms, a family-run farm in Celina. This inspired the owners, Nelson and Sandy Carter, to open up tours for this Sunday.
"We have a pretty significant following on our Facebook page," Sandy Carter said. "What started this was – in the spring, of course, we have our baby lamb – my husband posted a video of them frolicking out in the field and everyone started commenting saying, 'oh my goodness, when can we come see them?'"
So when the Carters created events on Facebook offering two separate tours of the farm, people jumped on it. The event was created April 19 and was full the following day. As a result, Carter said they may have to schedule more tours. 
"It was received so well that I already have people asking when we are going to do another one," Carter said. "So I would like to try do another one in May because then it just gets too hot and I want to focus on the summer camps in June."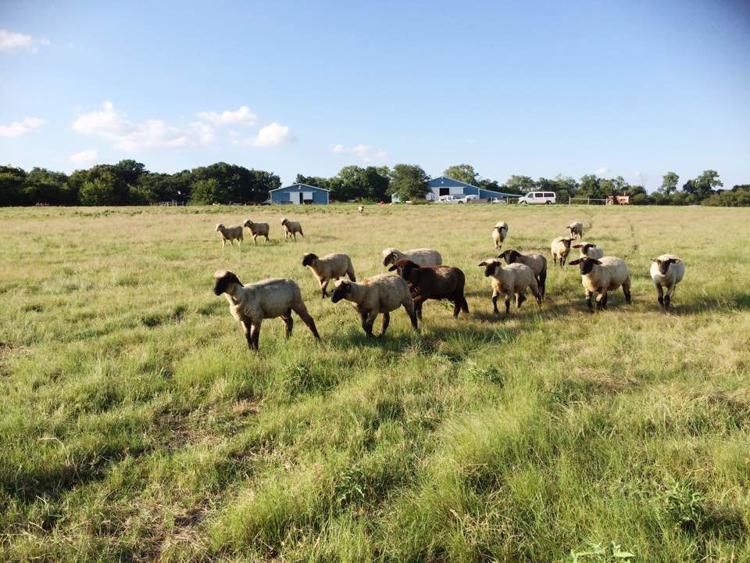 The sold-out event allows 60 kids per tour. This number does not include accompanying parents. Carter said that in the past, people have come from Fort Worth and Arlington, and it is likely that these tours will have guests from all across North Texas.
"It's going to be a very crazy day," she said.
The event is aimed at not only showing people around the farm, but educating kids about locally grown food. In addition, kids will be allowed to plant something and take something home to grow.
"It gives parents an opportunity to teach their children about where their food comes from and the opportunity to harvest something or collect eggs," Carter said.
For the Carters, farm life is daily life. When asked if she found it funny that people were jumping at the opportunity to witness what is normal for her family, Carter said she finds it humbling.
"Every time people come out here, whether it's to volunteer or come see the farm, they're constantly telling us how lucky we are and how they wish they were us and how they would love to live on a farm," Carter said. "It's good to hear because they look outside and see the beauty and the animals. We look outside and we see work. So it's really nice because for me, it's the Lord's way of saying 'don't take this for granted.'"
As for summer camps, the details have not been finalized yet. They will be held Monday-Wednesday, from 9 a.m. to noon, but the actual dates haven't been unveiled. One day is going to be on vegetables and produce, another day will be on animals and the last day will be about the earth and treating it well.
"I think people are looking for alternatives when it comes to camps, and I think this will be unique, especially since it's right here local in Celina," Carter said. "I think it will fill up really really fast."