Celina is grappling with loss after a police officer and his daughter died in a car crash Monday.
"This is definitely a sad day in Celina," Mayor Sean Terry said at a Tuesday morning press conference.
Celina Police Det. KC Robinson, 33, died Monday while off duty in a car crash in Whitesboro, Texas. His 6-year-old daughter Brynlee also died at the scene. As of Tuesday morning, Robinson's wife was in a Plano hospital undergoing evaluation, Interim Celina Police Chief Allwin Barrow said Tuesday.
Robinson, who served with the Celina Police Department for three and a half years, was involved in the community, Terry said on Tuesday.
"He was just a guy that everybody liked," he said. "He did his work, got out there and got involved in the community and he went home."
Children loved the detective, too, Terry added.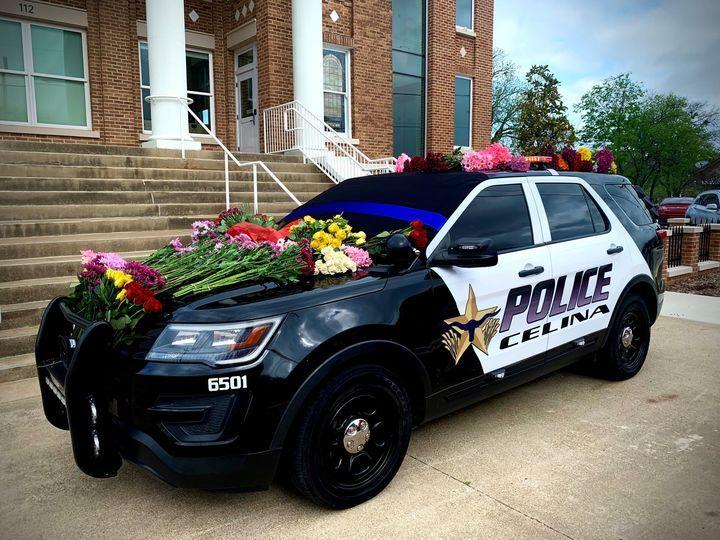 "He had that personality that was just really soothing. Always stayed calm and just was a great asset to the city," Terry said. "Most of our officers are, but he was just a great guy that's going to be dearly missed in this community."
The Celina Police Association FOP Lodge 123 has established a link where community members can donate funds, the only official way to provide donations, the association has said. All donations given through April will go directly to Robinson family.
Terry thanked local police agencies that came in to allow Celina Police personnel to grieve. He said Celina Police personnel will have good days and bad days for a while but that they are strong.
"This is going to be a grieving process," he said. "We as a city are going to grieve along with them."
The city has organized a candlelight vigil in honor of Robinson for 7 p.m. Thursday in front of Celina City Hall. There has also been a memorial to Robinson open to the public in front of Celina City Council Chambers at 112 N. Colorado St.
"We encourage members of the community to come by and honor our fallen officer and his beautiful daughter, Brynlee, throughout the day and evening," the city stated in a Facebook post on Tuesday.