Early voting for the Nov. 3 election runs from Oct. 13 to 30. Among the local races is Collin County commissioner, Precinct 1, where incumbent Susan Fletcher, a Republican, will face Democrat Courtney Brooks. Below is a Q&A sent to the candidates by Star Local Media. Brooks did not return the answers by Star Local Media's deadline. 
Susan Fletcher
Republican
Occupation: County Commissioner, Precinct 1
Number of years in county: 24
What is the biggest issue facing the county, and how would you address it?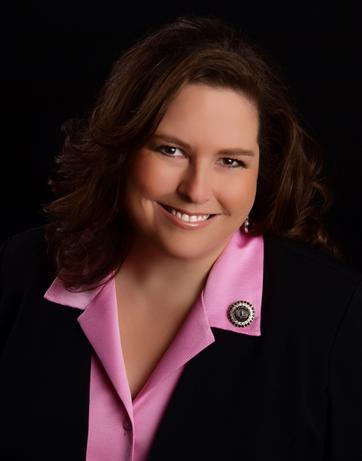 Transportation. We are one of the fastest growing areas in the country, and having just recently crossed over one million in population, we still have approximately two million people projected to move to Collin County before we reach build-out. Currently, we do not have enough freeways to support our growing population, and while this is a federal and state responsibility, Collin County has been very proactive in proposing and passing transportation bond funding to help with this critical need. In 2018, we called for a $750M bond package in order to provide for improving our mobility and transportation infrastructure in Collin County (without raising taxes), which voters approved. $600M was earmarked for freeways, and $140M was targeted for partner projects with cities for arterial roads on our mobility plan. Additionally, we ensured that these bond funds would never be used on current or future toll roads.
What are the biggest issues in your precinct, and how would you address them if elected?
Aside from transportation which I have already addressed, I believe that helping families and businesses recover from the recent pandemic are first and foremost. Collin County has been very responsive by allocating $50M of our CARES Act funding to help with mortgage / rent assistance, utility assistance and food. We also allocated another $15M for business grants to help small businesses recover.
Other issues facing the county involve expansion of county facilities, as our population continues to increase. Both our courthouse and jail will both need expansion in the near future, and we are currently assessing the needs through future planning. As our population increases, our needs and tax base increase as well. I believe the court will come to the voters with proposals for these needs in the next couple of years.
What would your priorities be regarding roads and infrastructure in the county?
The court has already prioritized several road projects – including Highway 380, the Outer Loop, Highway 78, and a possible new highway on the east side of Lake Lavon. In addition to these, I believe we need to continue to invest in additional arterial roads that will allow our residents to travel more efficiently and easily between communities. While counties are responsible to maintain county roads and bridges, we have taken a more inclusive role to work with our cities, as well as the state, to invest in our local transportation infrastructure.
How do you feel the county has handled the pandemic response, and would you do anything differently if another wave hits?
For all counties throughout Texas, the county judge is the Emergency Manager and solely responsible for setting public health policy during a declared public health emergency or disaster. The Commissioners Court does not have authority over the county judge, and therefore, commissioners are unable to issue or change any of the county judge's Executive Orders. This would include "stay at home" orders, mask orders, and orders regarding essential businesses, etc. As for public health measures, commissioners are limited to approving contracts, and funding of things such as testing, distribution of PPE, and appropriations of federal assistance such as the CARES Act. Commissioners do not have the ability to mandate closures or personal behaviors such as the wearing of masks. There have been many frustrations, such as the lack of available testing, problems with reporting, etc., however, I believe that those responsible at every level are doing their best to respond to the ever-changing needs.
Why are you the best candidate for the county commissioner seat?
My experience and ability to represent the interests of taxpayers sets me far apart from my opponent. Since taking office in November 2014, I have been a part of lowering our county tax rate over 26%, while maintaining a high level of service to the citizens. For the last five years, we have passed an "effective tax rate" also known as the "no new taxes rate," which basically recognizes the value of your home has increased, so therefore, we lower the rate reciprocally, in order to collect the same amount, depending on new growth to make up the difference in inflation and added expenses. I realize it's the taxpayers' money, and it's my responsibility to be a good steward of it!
Collin County has far exceeded the state mandates for mental health funding and indigent healthcare, and we still have the lowest combined tax rate (inclusive of hospital districts, which is a function of the county) throughout the entire state of Texas. Combining my business experience, my passion for public service and dogged determination to fight for the taxpayers, I have maintained my focus on infrastructure and transportation, as well as working with city leadership. This has helped to ensure a healthy business climate, which in turn grows our tax base and brings jobs for our citizens. As we continue to attract new businesses and new company headquarters, we will shorten work commutes, as we grow in population. It's all part of responsible growth, with the goal of you having more time at home, instead of on the road. Another of my key platform positions is supporting our public safety officials and law enforcement, helping to ensure that our first responders, prosecutors and those who support our courts would seek to not only be trained here, but stay here as a career choice.