Celina's Community Relations Manager Jessica Matehuala received an unexpected – although not wholly surprising – honor last week at the Texas Association of Municipal Information Officers (TAMIO) conference when she accepted the TAMI Award for excellence in the print category.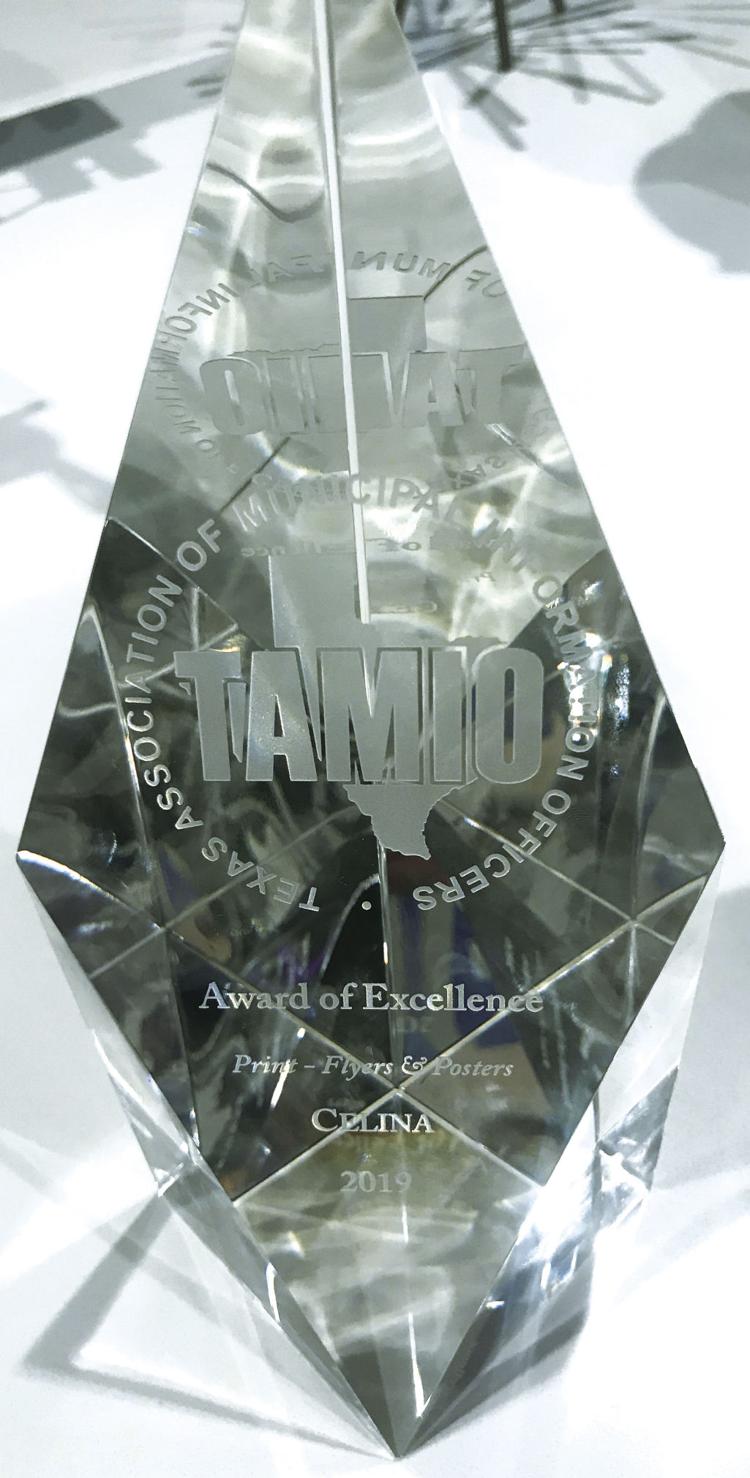 The award spotlights Celina's colorful event posters seen around town before its many community events, specifically this year's Cajun Fest design, created by Celina's own Gina Overstreet.
The design, which marries the vibrant colors of New Orleans with the whimsy of the popular Main Street crawfish feast, pops against a black background for an eye-catching advertisement.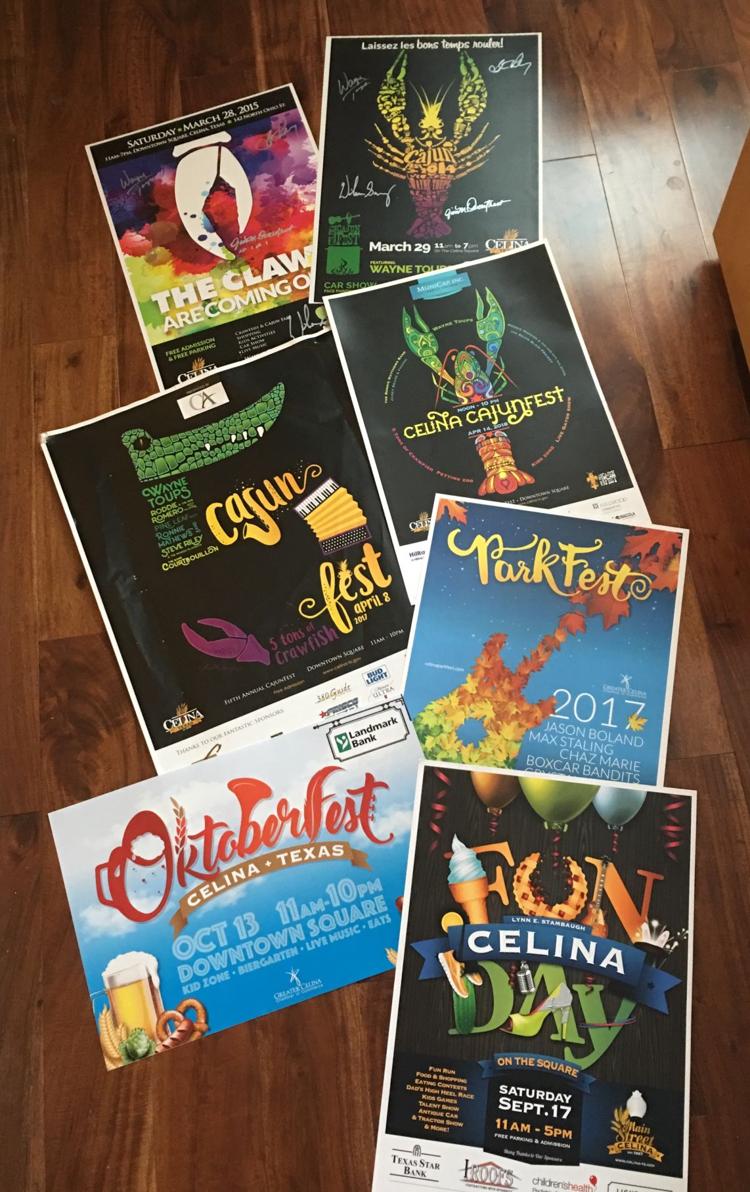 Overstreet – a graduate of the University of North Texas, renowned for its arts programs – has lived in Celina most of her life and chose to raise her own little Bobcat here.
"Growing up I had a love for art and lettering and all kinds of things, but I worked in about three different agencies with different specialties in Dallas and around the area and in-house a little bit in places, and about 10 years ago I decided to try my own hand at things and start a family," Overstreet said.
That's when she started doing her own thing with her own design house, Overstreet Creative. Over the years she's worked on projects large and small, from the Dallas Convention and Visitors Bureau to Cheerios.
"That was nice, but I really get a kick out of being able to do things in Celina in my hometown," she said. 
While 2019 was her seventh Cajun Fest design, Overstreet has also worked with the Celina Chamber of Commerce and other city projects like Oktoberfest and Park Fest.
She said she started working on this year's Cajun Fest design around January, and when she's conceiving the look for the event, she keeps in mind "a spicy attitude" that falls in line with the Cajun flavors and sounds, while putting the crawfish at the center of it all.
"I wanted that particular thing to be recognizable as a crawfish since it was so artistically interpreted with typography," she said. "There are some things that make it feel right and give it a little bit of a mismatched irreverence. Those colors play off of each other in a wild and slightly uncomfortable way, and that's part of it, I think."
Overstreet said she's excited to jump into next year's design after the TAMI recognition. But the real reward is seeing her designs around the city and the reactions they ellicit from her neighbors.
"There comes the real responses with the look on people's faces and maybe a little cackle that comes out when they see them," she said. "I am very proud to be from Celina. My heart is here, and it definitely feels great to see my stuff around and to feel that I have had the ability to affect what's going on and to draw people in. I am very proud. It's definitely a joy."