The city of Celina has announced that a section of Wells Road (County Road 84) between Saddle Horn Court and Bridle Bend will be temporarily closed.
The closure began Monday and is slated to conclude on Nov. 19. The closure makes way for a projected involving stormwater culvert and roadway construction by Mario Sinacola and Sons, Excavating, Inc. as part of phase 2 improvements on the road, the city stated.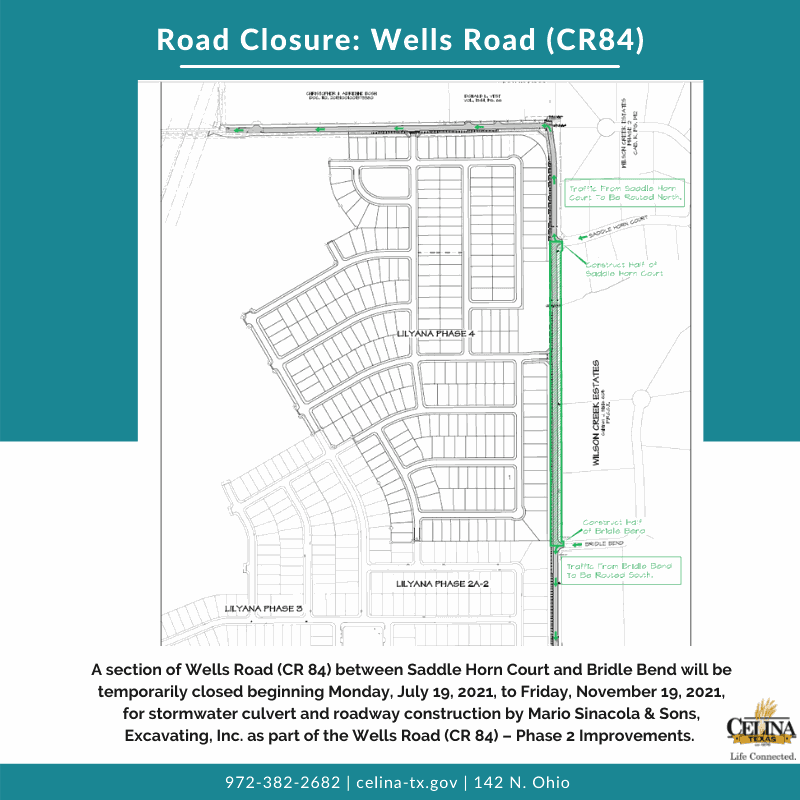 A detour plan provided by the city indicates construction will extend to half of Saddle Horn Court and half of Bridle Bend.Traffic from Saddle Horn Court will be directed north, and traffic from Bridle Bend will be routed south, according to the map.
On Monday, the city also announced that County Road 132 from County Road 134 to the north side of Kessler Drive would be closed for reconstruction until further notice. The closure came from Collin County, which lists a Summer 2021 completion date for the project on its public works road projects map.