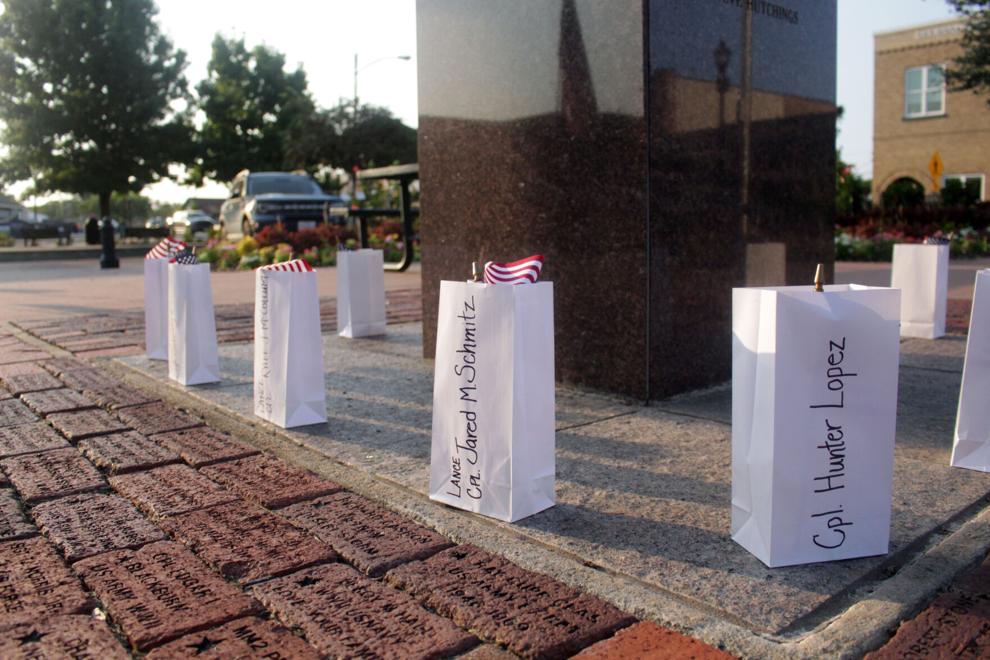 Celina residents have turned a downtown spot into a place to honor the 13 U.S. troops who were killed in Afghanistan in August.
Melissa Cromwell, Celina Chamber of Commerce president, said the idea came about as community members began coming together as a support group for parents in the area who have children serving in the armed forces.
She said someone suggested doing something in memory of the 13 U.S. troops who died as a result of two bombing attacks outside Afghanistan's Kabul airport. The attacks resulted in the deaths of 11 Marines, one Navy sailor and one Army soldier, as well as over 160 Afghans.
Cromwell contacted the city and borrowed 13 American flags. The parent group made luminaries that feature the names of each service member who died written on the front. An American flag rests inside each one.
Now, the luminaries dot the border of the war memorial clock in Celina's downtown square and light up at night. Thirteen flags stand before the area. As Cromwell puts it, the memorial is a way to locally support both those who died and their parents.
"We're all parents, so we wanted to do something," she said.
The city of Celina has said flags at city facilities will remain at half staff through Sept. 11 in the wake of the Aug. 26 attacks and as the 20th anniversary of the Sept. 11, 2001 attacks approach.