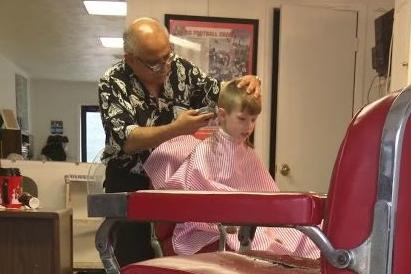 David Renteria is a household name in Celina. The hometown native's barber skills are well-known, as are the friendships he's made over the years.
After 35 years, Renteria will retire from his beloved David's Barber Shop in downtown Celina. And, he'll do it in style with the city firmly behind him.
The celebration will start with a proclamation by Mayor Sean Terry during the Dec. 10 Celina City Council meeting at 5 p.m.
Then on Dec. 31, Renteria's last day, the city will hold a come-and-go retirement party from 3-6 p.m. at his barber shop at 204 N. Ohio St.
Renteria first came to Celina with his family in 1965. Before putting his barber talent to work in 1985, as a Celina High School student Renteria was an all-state running back for the co-state champion Bobcats in 1974. He later married his wife Judy and raised his children in Celina.