As treatment and acceptance for mental heath concerns have grown over the years, so too has the need for education and professional cooperation.
On Nov. 21, Collin County will host "Roadmaps For Recovery," its 6th Annual Collin County Mental Health Symposium from 7:45 a.m.-5 p.m. at the Courtyard by Marriott in Allen to discuss trends, treatment and dealing with the growing number of people with mental illness in Collin County.
Mental health professionals, emergency response personnel, attorneys, police officers and others who interact with the mentally ill are invited to attend the event. Alyse Ferguson, the county's Mental Health Managed Counsel (MHMC) program coordinator, began the symposium in order to build relationships among these professionals.
She said that in 2012 Collin County received a grant to address mental health cases because of the large number of those with mental illness remaining or returning to the jail. With that grant, the county created the MHMC; however, efforts to help residents get treatment upon release were sometimes met with hesitation or skepticism because of the lack of connections within the community.
"I felt like if we could just bring everybody together and everybody could see what the other person's job was and how we could all work together to help, we would see the benefits of it," Ferguson said.
She said the first year of the event brought out about 75 people. Now, as the symposium enters its sixth year, the committee expects 500 professionals, an unexpected but welcome result that has helped county officials bring more resources to residents.
"It's like any other field – when you know somebody, you get better results. If I know the lady at the front desk at my doctor's office and I call, I get a better response than talking to somebody who doesn't know me," Ferguson said. "So my thought was if we all get to know each other, we have a better working relationship, and that has certainly held true."
Speakers Kevin Briggs, Dr. Elizabeth McIngvale and B.J. Wagner will lend their insight at this year's symposium.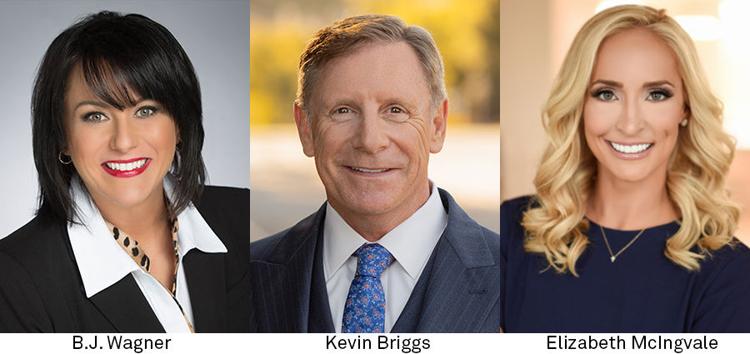 Briggs is a retired California Highway Patrol officer who spent more than 17 years patrolling the Golden Gate Bridge, a landmark notorious for the number of suicides that have occurred there. During his time there he encountered hundreds of people who were ready to jump off the bridge and end their lives.
A trained negotiator, Briggs relied on compassion and the ability to "listen to understand" to encouraged more than 200 people not to jump. His organization, Pivotal Points, works to further the understanding and acceptance of mental health issues and removing stigmas surrounding the pursuit of help.
McIngvale takes a clinical interest's focus on obsessive-compulsive disorder (OCD), anxiety disorders, mental health stigma and access to mental health care. She sees patients with OCD and engages in clinical research at Baylor College of Medicine where she is an assistant professor in the Department of Psychiatry. She is the founder of the Peace of Mind Foundation, a nonprofit foundation dedicated to OCD.
Wagner joined the Meadows Mental Health Policy Institute (MMHPI) in the fall of 2015. She leads the MMHPI's Smart Justice work, expanding this reach to the larger behavioral and health systems, assisting communities across Texas increase prevention and intervention services and reduce chronic crisis cycles and justice involvement for people with complex healthcare needs. She has also worked in the past with the Texas Department of Criminal Justice and the Texas Veterans Commission to address special needs and trauma.
Early bird registration for the Mental Health Symposium runs through Sept. 30, and the last day to register is Nov. 18. Continuing credits will be available for professionals. For information, visit http://www.mhsymposium.com.