Playoff action picked up on the gridiron last week for a plethora of local teams, as Frisco ISD and Prosper fared well in the opening round.
Outside of area-based programs such as Reedy, Wakeland and The Colony bowing out in the bi-district round, others like Lone Star, Independence, Frisco and Prosper kept the ball rolling with convincing victories.
Let's take a closer look at the aforementioned four playoff teams left fighting for a state title and its respective opponents standing in the way here in the area round.
Lone Star versus College Station, 7:30 p.m. tonight at Waco ISD Stadium
Despite a 35-0 shutout pitched against Mansfield Legacy a week ago, something about Lone Star seemed a bit off.
Without superstar wide receiver Marvin Mims, who did not play last Friday after suiting up in pre-game warm-ups, the Rangers struggled to move the chains and protect the football in the early going.
However, the defense paved the way by holding the Broncos to just 91 total yards, as sophomore quarterback Garrett Rangel and senior running back Jake Bogdon carried the load in the second half with Mims sidelined.
Whether or not Mims plays against the Cougars remains up in the air, but having the Oklahoma commit in the fold undoubtedly makes Lone Star a tall order in this matchup.
College Station will be a much tougher test than what Legacy provided last week — just two years removed from a state title. Although this year's edition isn't quite on that caliber from the 2017 squad, Lone Star head coach Jeff Rayburn knows exactly what his next opponent is capable of.
"College Station is championship football team and has a great program," he said. "They plug in different faces and still win year in and year out. They are also extremely well-coached and are not going to beat themselves."
Prediction: Lone Star 38, College Station 14
Independence versus Texarkana Texas High, 7 p.m. tonight at Tiger Stadium at Grim Park
Many pundits predicted that this second-round showdown would feature Independence and Lufkin, but Texas High had other plans when it upset state-ranked Lufkin, 41-35, in double overtime.
After dropping three straight district contests in October, the Tigers have now won four straight, including the unexpected triumph over Lukfin last week.
Although Independence is also red-hot and on a five-game winning streak of its own, Texas High has a major advantage in this matchup thanks to hosting this contest roughly 173 miles from the Independence campus.
With that said, the Knights' dynamic playmaking ability in both the run game and with their explosive aerial assault could be too much for the Tigers to handle.
Prediction: Independence 38, Texas High 31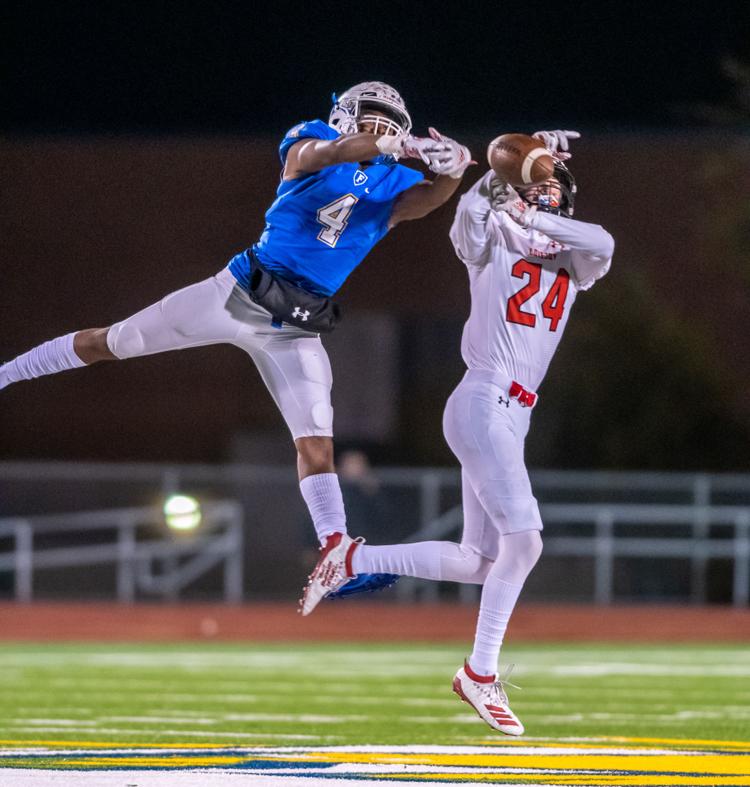 Frisco versus South Oak Cliff, 7:30 p.m. at The Star
This matchup features a rematch from last year's area-round showdown in which South Oak Cliff succeeded in ending Frisco's bounce-back 2018 campaign with a 48-16 beatdown.
Although the Golden Bears are capable once again of making a run at state, the Raccoons are much improved with their new offensive style that features a dynamic playmaker in wide receiver Chase Lowery and a dual-threat quarterback in junior Caree Green.
Expect this to be a high-scoring affair that proves to be much closer in competition than what last season's edition had to offer.
Prediction: Frisco 41, South Oak Cliff 37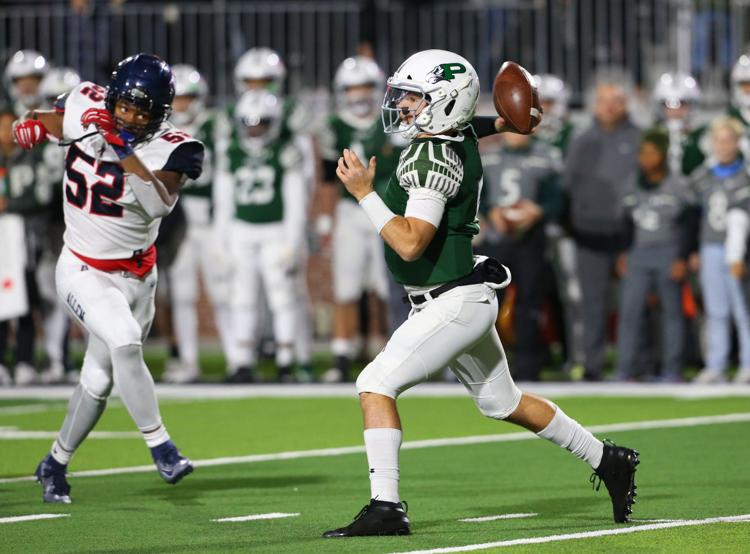 Prosper versus Mesquite, 7 p.m. at Allen
Last year, the area round marked the end of the road for Prosper when it faced the daunting and insurmountable task of taking on eventual state champ Longview.
Fast-forward to the 2019 postseason and the Eagles are once again in the second round with a much more favorable matchup against an up-and-coming Mesquite program.
The Skeeters at 8-3 are going to finish with a winning record for the first time under third-year head coach Jeff Fleener and for the first time since 2012.
Much like Prosper, Mesquite is also coming off of a convincing bi-district win with a 52-6 pounding over Shoemaker to kick off the postseason, and something will have to give in a showdown between two highly talented squads.
Prediction: Prosper 29, Mesquite 28