Even in the midst of Celina's most productive stretch of offense in the young season, Argyle still got the last laugh on Friday.
The Bobcats orchestrated back-to-back scoring drives that staked them within seven points of the state's No. 1-ranked team in Class 4A Division I inside the final minute of the first half. A timely play on special teams restored momentum for the Eagles, which they carried to the finish line in a 35-21 victory from Bobcat Field.
Argyle continued its torrid start to the season and improved to 3-0, while Celina dipped to 0-3.
"I'm proud of the way they played. They played hard, they got after it, they stayed in the fight and never gave up," said Bill Elliott, Celina head coach. "We had five or six starters not play tonight, and that's tough. We've got guys stepping up and playing on the other side of the ball, doing things they haven't done all year. We had a chance for most of the game, but some big mistakes and penalties put us in a hole. 
"But I'm proud of the way our kids played. I feel like we've made progress from last week to this week. We've gotten better."
Elliott got to see that growth materialize midway through the second quarter when the Bobcats, who entered Friday's contest averaging just 13.5 points per game, found the end zone on consecutive drives for the first time all season.
The Bobcats had success through the air, as senior Reagan Davenport completed nine of his 10 first-half pass attempts for 122 yards and a touchdown. Davenport ignited the run with a 35-yard heave down the sideline to junior Collin Urich, and four plays later, sophomore Trae Hollins barreled in for a 5-yard touchdown that trimmed the gap to 21-7 with 8:06 left in the first half.
The following series, Davenport found senior DJ Dell'Anno one-on-one on the outside for a 25-yard strike that pulled the Bobcats with a score, 21-14.
"We just woke up, finally," Elliott said. "I think it was all about getting reps. Reagan is a young player … and is still learning and growing. He got a lot better tonight, and we're going to continue doing that. That's what this preseason is for, and that's why we've got one of the toughest preseasons we've ever had."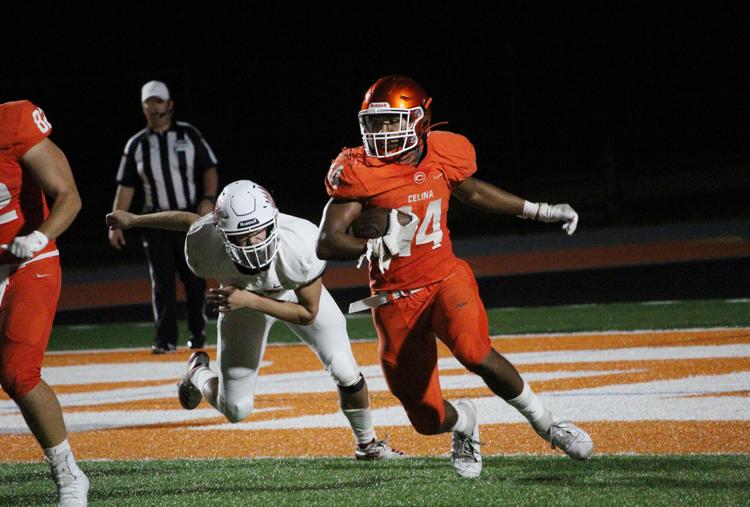 In between, Celina forced consecutive three-and-outs and managed to run the clock down inside the final minute of the second quarter. But upon being backed into fourth down from their own 5-yard line, the Bobcats had a punt blocked that set up Argyle at the 1-yard line with 40 seconds remaining in the half. Two plays were all quarterback CJ Rogers needed before scrambling in for a touchdown that gave the Eagles a 28-14 edge heading into the break.
"That was tough. We were sitting in real good shape there," Elliott said. "We've got some kids filling in, including at punter, and there was just a lot that was going on. We let that one slip by and we've got to be better than that."
Argyle subdued the Bobcats from that point forward, holding them off the scoreboard until 2:30 remained in the fourth quarter. Sophomore quarterback Noah Bentley captained a scoring drive that ended on a 27-yard touchdown catch by Urich, who finished with 121 receiving yards in the loss.
Davenport finished the contest 11-of-17 for 137 yards and a score, while sophomore Trae Hollins — elevated up the depth chart with starting running back Isaiah Martinez sidelined — tallied 63 rushing yards and a score.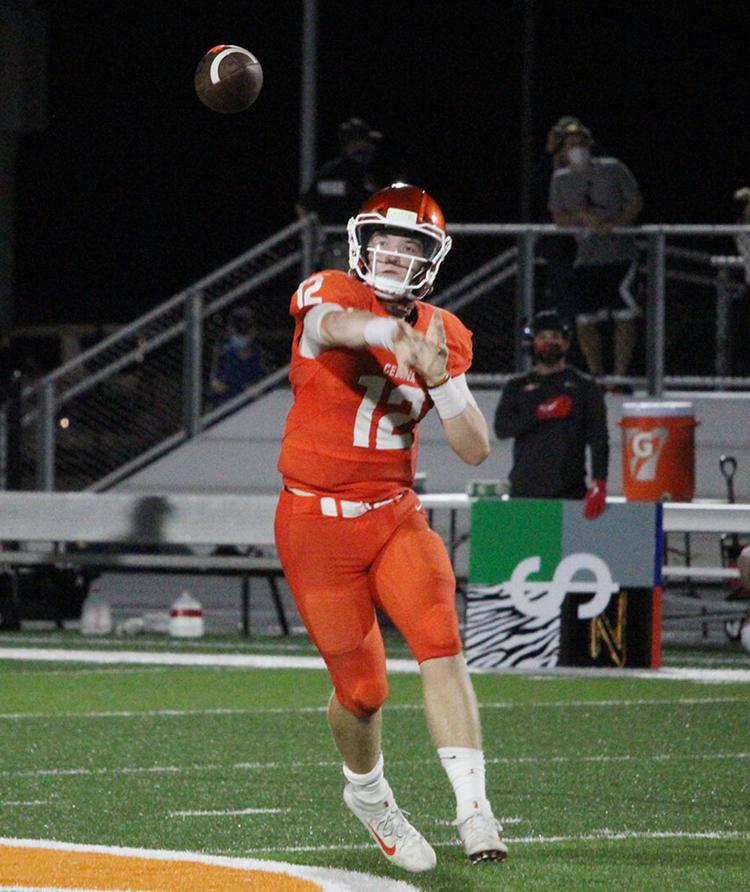 "We got in a rhythm and were able to do some things. We were able to throw and run a bit," Elliott said. "Things were starting to get better and guys were figuring it out. A lot of the guys filling in at spots are young players and they were really starting to come together."
By the Celina hit its stride, Argyle was already well out of the starting blocks — sprinting out to a 21-0 lead fueled by Rogers. The quarterback totaled 254 yards of offense and five touchdowns, including a 40-yard scamper up the middle for a touchdown with 9:49 left in the opening quarter.
Rogers got it done through the air later on, threading a pass into double coverage that junior Hayden Stewart turned into a 32-yard touchdown and later hitting senior Cole Kirkpatrick for a 24-yard score that spotted the Eagles a three-score edge.
"They're a great team. That's one of their better teams that I've seen in a few years, maybe since their 2015 team. They're playing well, coach Rodgers does a great job with his guys. They've got so much talent over there and the size of their offensive line is unbelievable. It's a great game for us to see where we are and to improve."
The Bobcats haven't lacked in those chances early on, testing themselves against Melissa, Paris and Argyle to begin the season. All three went a combined 28-10 last year, with Melissa and Argyle advancing at least three rounds deep in the playoffs.
"We're playing some dang good teams every week. We're being tested and put in the fire and it's going to help us be better by the time we get to district," Elliott said.
With conference play still a few weeks away on Oct. 9, the Bobcats look to find the win column for the first time at 7:30 p.m. Friday when they welcome Paul Pewitt.