Some of the more entertaining aspects of covering high school sports in the Metroplex are the interactions – both personal and as a spectator – with athletes.
During my time, I have had the opportunity to profile and follow the career paths of some worthy athletes in Celina and Prosper, and it's time to look at some of the students who were downright impressive this past season.
In the second of a three-part series, I'll look at five of the top female athletes in Celina and Prosper that are returning.
Shaylee Shore, Prosper, Volleyball, Junior
The Lady Eagles lost key pieces this offseason in Ciera Hecht and MadiWhitmire but return plenty of talent all across the board in year No. 2 of competing in District 9-6A.
One of those players is Shore, who racked up significant playing time during her sophomore season for a Prosper team that took 6A by storm.
Shore tallied 289 kills, 41 aces, 92 blocks and 90 digs in 2018 and expect her to contribute even more this fall.
Maddie Cleary, Basketball, Senior
Often times when people thought of Prosper basketball, the first player that came to mind last season was Baylor signee Jordyn Oliver, who led the Lady Eagles in scoring with 20 points per game.
But Oliver certainly wasn't the only playmaker on a team that reached the regional tournament, as she had a terrific supporting cast around her.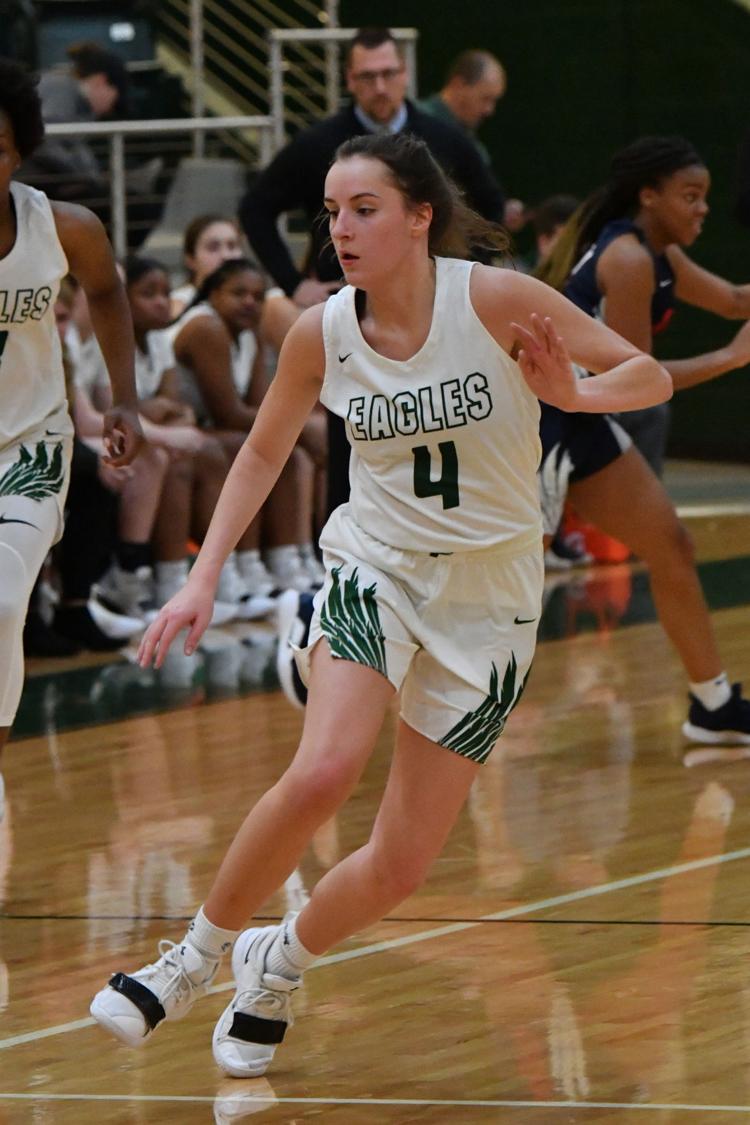 One of her teammates that played a massive role in the team's success was Cleary, who finished second behind Oliver in scoring and rebounding. She also led all starters on the squad in 3-point shooting percentage and was second behind Scout Huffman in true shooting percentage.
With Oliver off to college next season, Cleary's role on the team intensifies and she could be shooting the ball much more than years past.
Sage Murray, Celina, Softball and Volleyball, Junior
Daughter of head volleyball coach Ginger Murray, Sage Murray left her mark in two programs at Celina last season in just her sophomore campaign.
Going in, she was only expected to be a standout on the court where she is a libero and defensive specialist, but another program at the school needed her athletic abilities later in the year as well.
Prior to the start of the softball season, Murray was convinced to play softball as well and thrived as the Lady Bobcats' starting second baseman.
Micayla Galloway, Celina, Softball, Senior
After a fine sophomore season as Celina's No. 2 pitcher behind Randi Dobbins, Galloway took on a new responsibility this past spring as the new ace in the circle.
She certainly didn't back down from the challenge and earned Pitcher of the Year in District 11-4A after leading Celina to the third round of the playoffs.
Galloway also served as the Lady Bobcats' leadoff hitter and reached base safely three times in Celina's season-ending loss in the playoffs to Anna.
Gabby Coffey, Prosper, Softball,Sophomore
On a star-studded Prosper ballclub that reached the second round in its first-ever season in 6A, it was Coffey who led the way for the Lady Eagles in various offensive categories.
The star freshman also earned a spot on the Brazilian Junior National Team and will compete at the Under-19 Women's Softball World Cup this August.