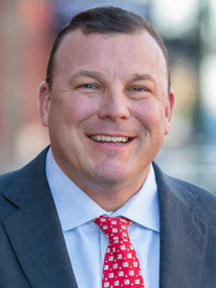 Frederick Frazier
Place you're seeking: McKinney City Council At Large
Profession: Detective with the Dallas Police Department
Number of years in the city: 11 years in McKinney, 20+ years in Collin County
What do you think is the most pressing issue in the city, and how would you address it? 
Our most pressing issue will be to manage all aspects of the growth happening in our city. We need to provide well-trained and adequately compensated first responders who can help keep away big city crime problems, attract quality commerce that complement our small town atmosphere and provide well-paying jobs for working families, and look for innovative ways to address our congested roadways and make sure our aging streets are well maintained.
What are your top priorities as a candidate? 
To be transparent to our citizens by giving clear explanation how the city government is working in their best interest. Making sure City Hall continues to focus its efforts on the basic city services that make the biggest impact in our daily lives – that means quality streets, strong police and fire, and vibrant parks.
Do you think the city's tax rate should be raised, lowered or stay the same? Why? 
At our current rate, homeowners are being squeezed to death, especially those homeowners on fixed incomes. Current legislation in Austin with SB2 and HB2 are addressing this issue. Hopefully, the state does the right thing and provides a carve out for public safety.
Is the city spending money in the right places. What would you change, if anything? 
The city has a AAA bond rating by Standard & Poor's and Moody's Investor Service. McKinney has received the 5-star rating proving our city government is setting and achieving goals, operating efficiently, financially sound, and being transparent with the community. There is always room for improvement and, when in office, I will work to protect taxpayers from government inefficiency.
What's your history of involvement in the community? 
I am an alumni of Leadership McKinney Class of 2012. Through LM, I have participated in such things as building a new playground for the Holy Family School and a food drive for the Samaritan Inn. I am active in several city and statewide law enforcement political action committees. I am currently the chairman of Assist The Officer Foundation that assists police officers and their families in times of need. Additionally, I have been active in the Valley Creek Dad's Club for the past eleven years.