As we near the one-third marker of the 2022 season, it is time to take a step back and look at the FC Dallas season to date, and so far things are trending up for the squad.
One loss in the first 9 games, increasing larger crowds at home matches, a new coach, new style of play and new and familiar faces leading the Hoops have this team on the rise in the MLS standings and in the DFW sports scene.
As FC Dallas prepares to welcome long-standing Western Conference rival Seattle to town for a 7:30 p.m. kickoff Saturday night, May 7, here are five reasons why this FC Dallas team is a "must see" in 2022.
It really is a new era at FC Dallas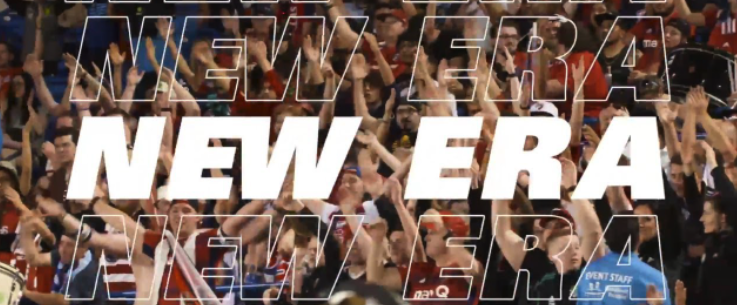 The words 'new era' have been a credo for FC Dallas for the 2022 season. They have a new coach in Nico Estevez who has brought with him an exciting new style of play and a new energy to the sideline and to the play on the field. The supporters groups for FC Dallas have a "new" home, in the southwest corner of Toyota Stadium. FC Dallas has "new" life from its attacking third led by Jesus Ferreira, who took the No. 9 position from Ricardo Pepi — all result in a "new" energy all over Toyota Stadium with larger crowds.
In Jesus we trust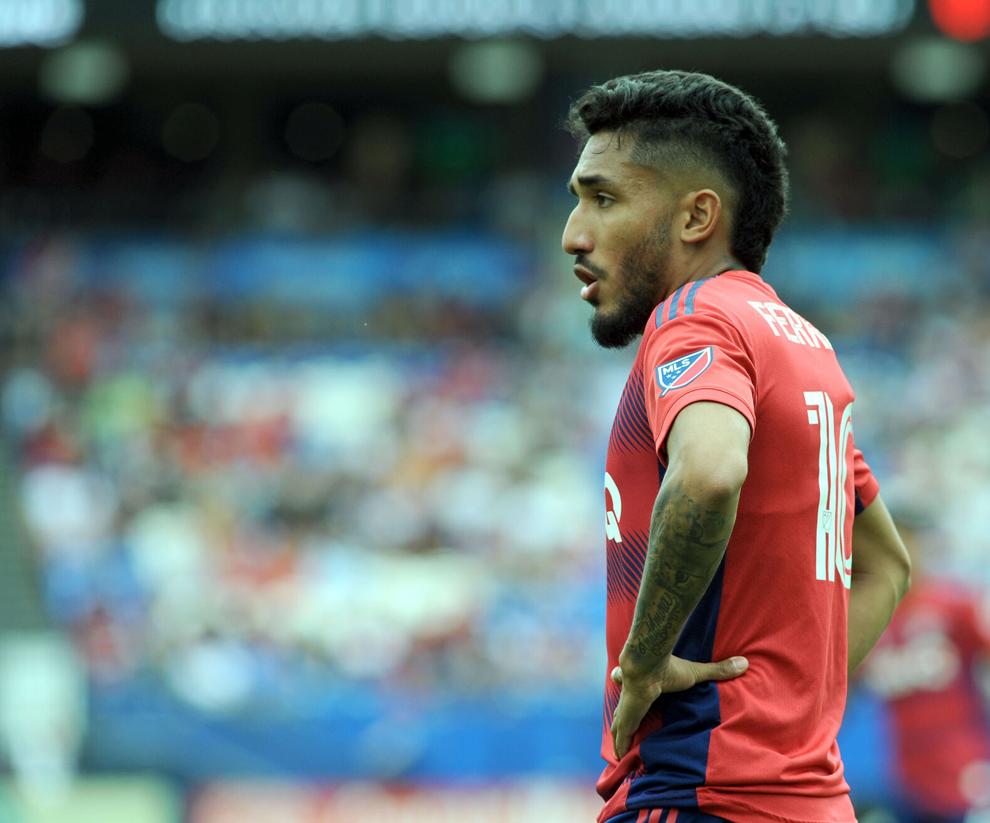 The play of Jesus Ferreira has been the shining star so far for FC Dallas in the young season. Ferreira, an FC Dallas homegrown player and only 21 years old, leads the team with 6 goals. Actually, he has scored 6 of the team's 14 goals overall. The 5-foot-9, 150-pound striker took over the No. 9 position after Ricardo Pepi transfer to play overseas, and has been an instant spark plug for the team, scoring 5 goals in the 18-yard box. He's one reason alone to get to Toyota Stadium and watch a game.
Dallas 'Til I Die: Supporters groups now seem more a part of the atmosphere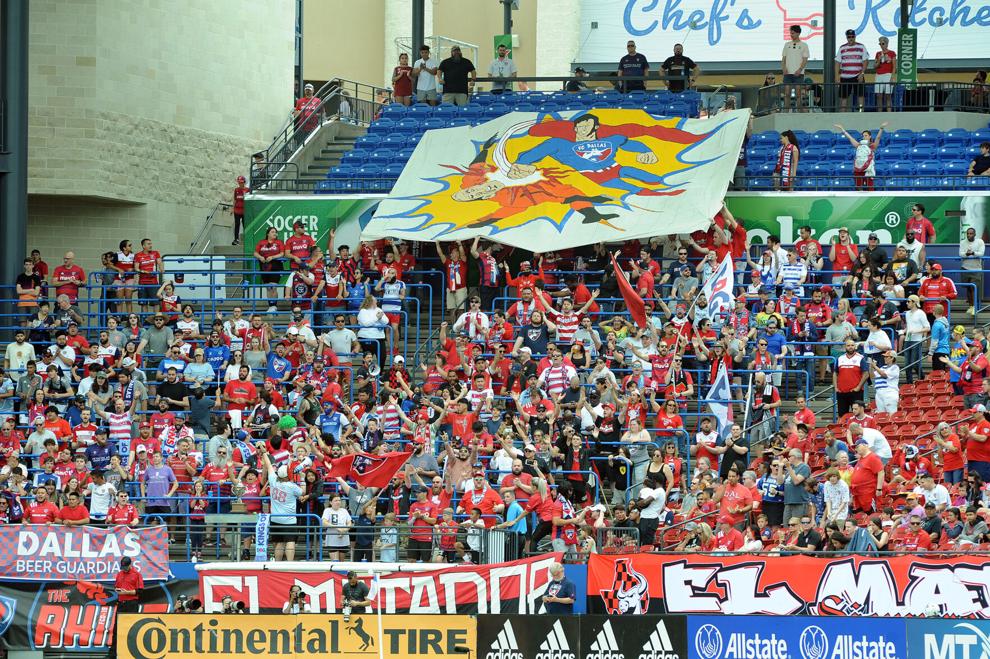 As someone who has been attending FC Dallas since 2011, one of the recent changes to the fan and game-watching experience is that the supporters groups of FC Dallas now have a recently designated new home, located in a standing fan area in the southwest corner of Toyota Stadium. In previous years, the supporters were featured behind the north goal in the stage area of the stadium. The area, dubbed the beer garden hence the name of a supporter's group, the Dallas Beer Guardians, was big and offered a lot of space, but it seemed too distant from the rest of the fans in the stands. Now, with the supporters all together in the southwest corner, I have noticed their chants and antics are starting to get other fans outside of the standing supporters area and in the regular seating more engaged and willing to join in the fun. This is creating an even more lively game atmosphere, and hopefully something that will continue in 2022 and beyond. 
This FC Dallas team is off to a hot start in 2022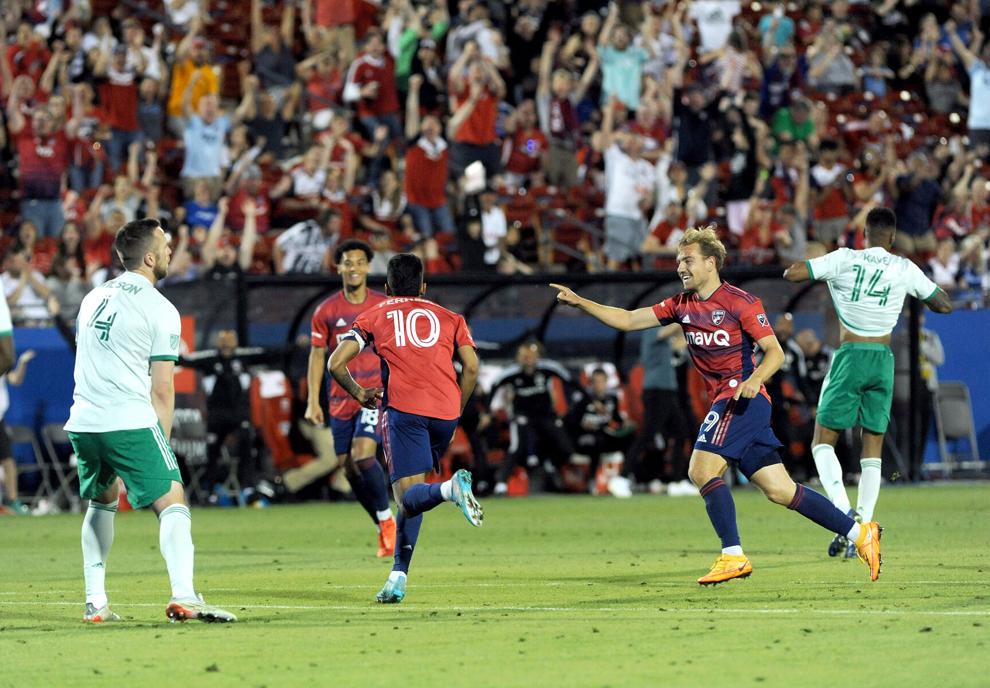 OK, it is no secret that winning helps attract fan attention.
Yes, FC Dallas has a loyal fan base. The supporters groups will follow and cheer this team no matter the outcome, but it is human nature to want to be a part of a winning sports culture.
FC Dallas is still searching for its first MLS Cup. The best season in recent years was 2016 when the Hoops won both the Supporters Shield for the best overall record at the end of the regular season — and soccer purists, me included, would say that winning the Supporters Shield is more difficult than the MLS Cup because it spans the entire regular season — and the Lamar Hunt U.S. Open Cup. The 2016 installment of FC Dallas was also an exciting bunch to watch, led by then head Oscar Pareja, and the team featured offensive talents Maurio Diaz in the center midfield, speedy outside midfielder Michael Barrios, a fan favorite, striker Maximiliano Urruti as well as young up-and-coming goalkeeper Jesse Gonzalez.
The 2022 club is off to a hot shot, and is in 4th place in the always competitive Western Conference with a 4-1-4 record (W-L-D). The team's lone loss this season came way back in Week 2 at New England. Currently, FC Dallas is riding an eight game streak of wins or draws.
And there is a lot of talent on this team. Along with Ferreria up top, you have Paul Arriola from the U.S. Men's National Team who has brought pace and grit at one of the outside, attacking midfield spots. Attacking outside midfielder Paxton Pomykal, who was a young teen-ager of high school age back in 2016, is now seasoned vet at the rip old age of 22 and is playing with consistency so far this season and has been able to stay healthy, which is key. Matt Hedges remains steady at center defensive back in front of a strong goalkeeper tandem of Maarten Paes and Jimmy Maurer, the former of which has taken the No. 1 spot at this time.
This 2022 FC Dallas team is balanced in both the attacking third and defensively, which makes them a threat to compete for silver this season.
FC Dallas games are a fan-friendly experience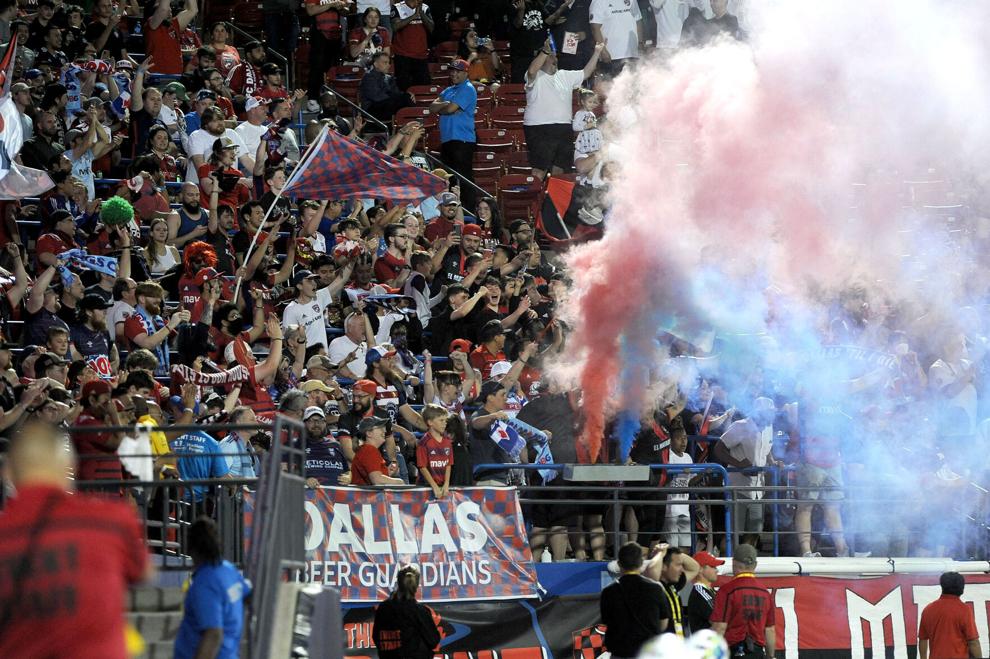 Yes, if you do not live in or near Frisco, you have to most likely jump on the Dallas North Tollway, or the Sam Rayburn Tollway to get to Toyota Stadium, but that should be a small price to pay for being able to take a family to a major sporting event and not completely bust the budget.
Here is why FC Dallas games are a perfect fan experience.
1. The games are no more than a few minutes over two hours long. The play is 90 minutes plus stoppage time, and when you add in a halftime break, you should be back in your car or walking to a nearby pub or restaurant 2 hours after a 7:30 p.m. kickoff. 
2. It is affordable. Season tickets packages are fan and budget friendly. Single game tickets have options a plenty.
3. Soccer remains on the grow. Dallas is the mecca for youth soccer, and you will see why when you attend an FC Dallas game and see the clusters of youth soccer teams in attendance. And soccer is definitely a sport that has engaged with the 20-something crowd inside and outside of the supporters area. The time to get in on the growth and popularity of soccer is now. If you don't, you are missing out on fun.
4. And to that end, it is a great fan atmosphere. Chants and music fill the stadium during play. This is not a sport where you are supposed to sit on your hands and only cheer when the team scores. This is a sport where you are expected to be engaged all 90 minutes.