The offices of the National Breast Cancer Foundation in Frisco were abuzz with activity around the noon hour on Thursday as members of the Frisco Rotary Clubs took part in the NBCF community packing party.
So, what is a community packing party? It is the NBCF's way to bring together volunteers from the community to assist the organization in putting together "hope kits" for breast cancer patients to make them feel both more loved and pampered at a time of need.
And the NBCF sure knows how to create an assembly line. In less than 40 minutes, members from Frisco Rotary Clubs were able to pack 200 hope kits. Each hope kit box included a water bottle, comfy socks, lotions, makeup, a face mask, and a journal. Those who were volunteering were handed a hope kit box at the start of the line, then weaved their way through an assembly line and added one item from each bin. They wrapped up the process by walking to the finishing station where the boxes were checked, taped, labeled and prepared for shipping to a breast cancer patient somewhere in the country.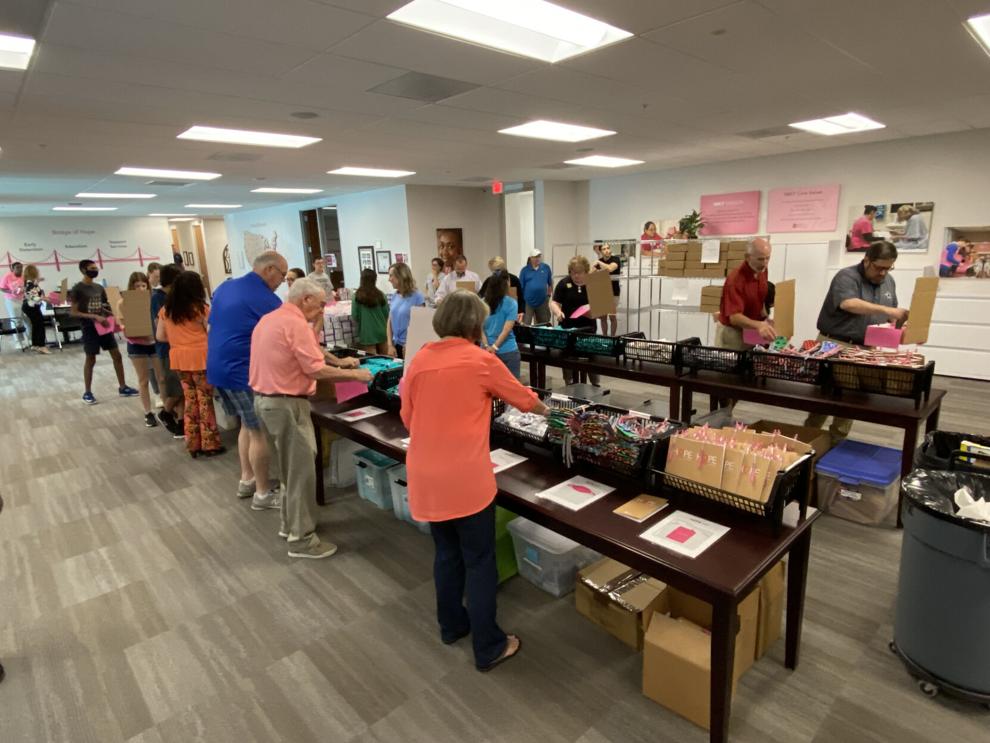 Lauren Dooley, director of support services with NBCF, said 2,000 kits would be packed by groups of volunteers throughout the day on Thursday.
"We have 3,000 on the wait list for the care kits, and we will send out 2,000 by the day of (Thursday)," Dooley said. "These hope kits will be sent out to recently diagnosed breast cancer patients. Inside the hope kits are items that are known to soothe the side effects of treatment."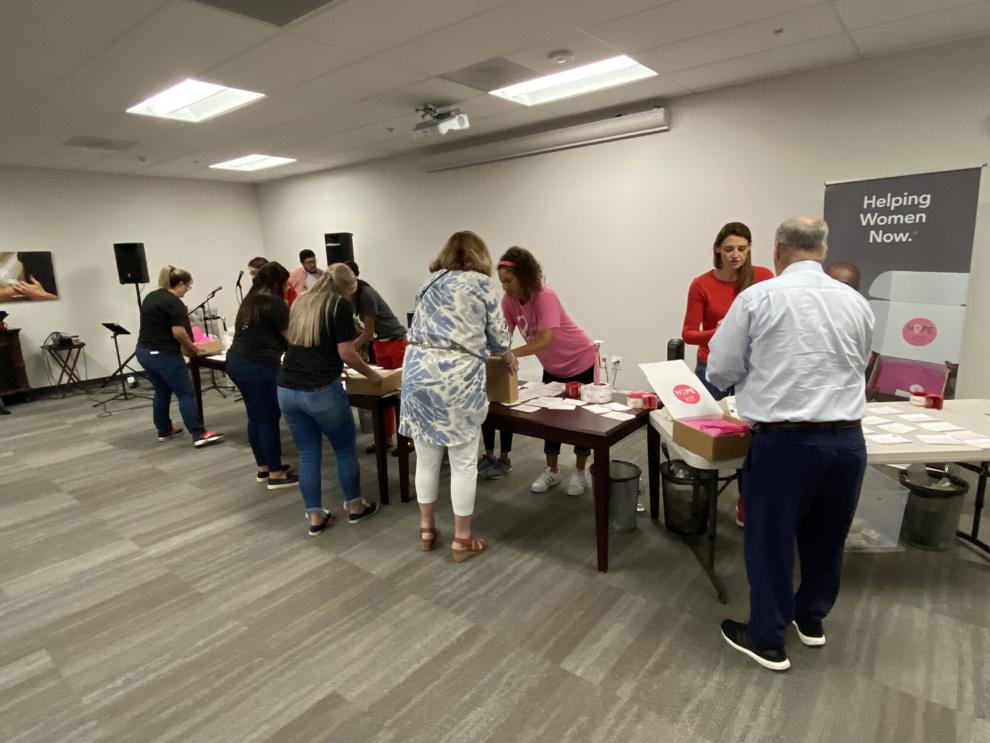 Dooley said the outreach from the community to assist in packing the hope kits is "amazing."
"They are making such a huge impact on these women, it is just unbelievable," she said. "For this hour, it is just mainly the Rotary Club, but we have people from in the community that want to come and volunteer. We have a lot of high school and middle school kids that are coming because school is out, so we get a lot of volunteers in the summertime. We also get breast cancer survivors themselves, and they have told me personally that by doing something like this and giving back it helps with their healing process. 
"They want to give back to other women that are going through something similar."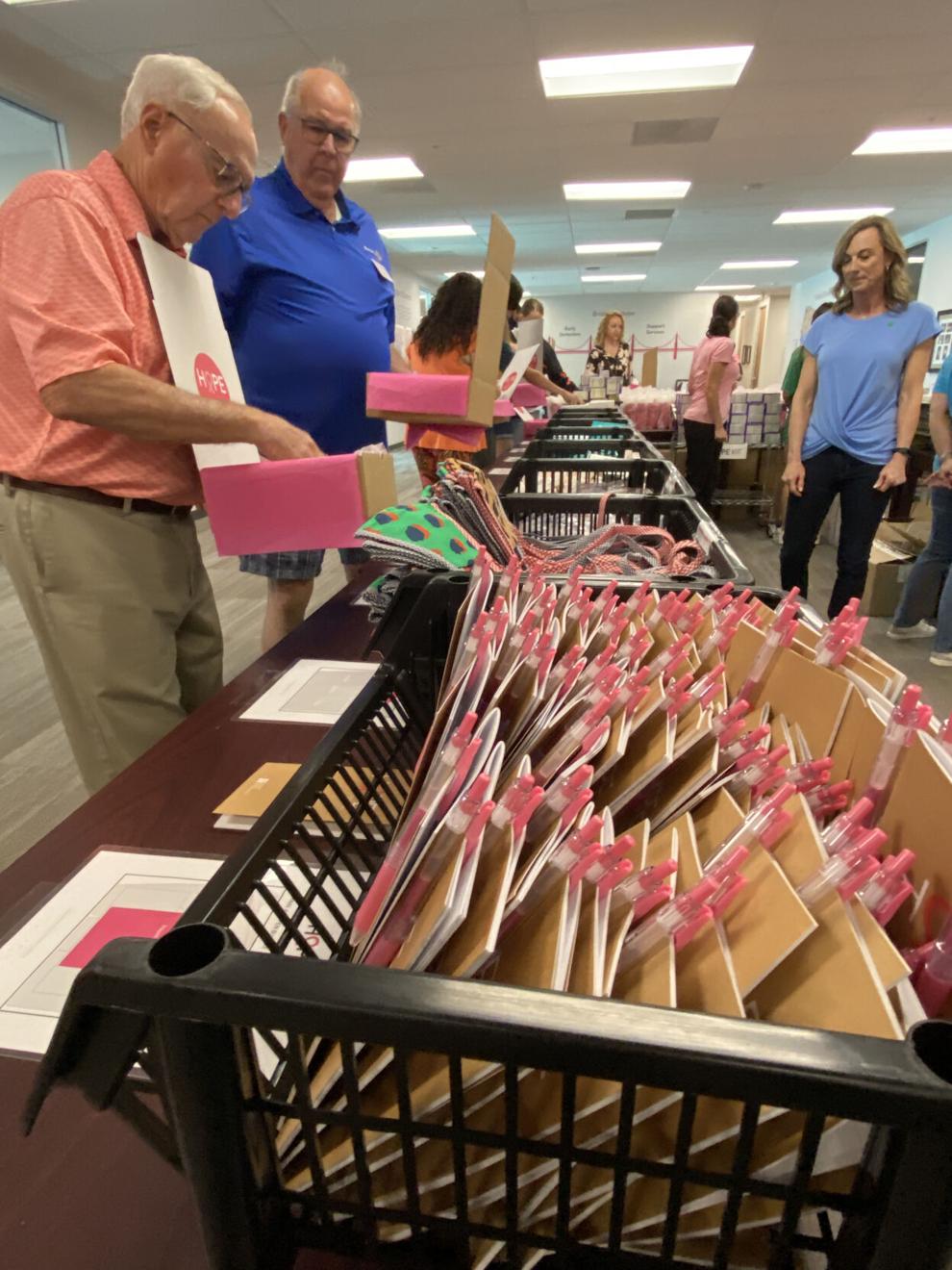 Dooley said the NBCF holds community packing parties once a quarter, and the next one is scheduled for August. They pack 2,000 hope kits at each parking party.
For more information on the hope kits, how you or your business or organization can get involved, or about the National Breast Cancer Foundation, visit www.nbcf.org.