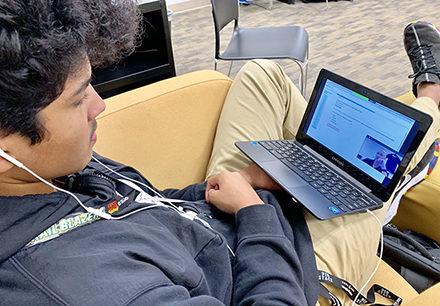 Frisco ISD continues to prepare for multiple possibilities as the upcoming school year approaches.
At the Board of Trustees workshop meeting Thursday, Chief Academic Officer Wes Cunningham discussed options the district is looking at for the upcoming year in the wake of the COVID-19 pandemic. Cunningham made it clear that no one model would be proposed for selection that evening.
"Everything the district is working on is currently in draft form and subject to change by a host of government agencies," the district stated.
FISD is currently looking at guidance from multiple agencies including the Texas Education Agency (TEA), the Centers for Disease Control and Prevention (CDC) and the University Interscholastic League (UIL). It is also looking at executive orders from Gov. Greg Abbott.
"Until we receive direction from the state, we will plan on face-to-face instruction with appropriate and responsible safety measures in place," Cunningham said.
The district has been discussing three possible environments for school operations in the coming academic year.
The first option involves returning to school for face-to-face learning. In connection with this option, the press release stated that the district is preparing for adding safety measures including daily deep sanitation on campuses and buses as well as wayfinding signage that would encourage social distancing. 
The second option would involve a mix of on-campus and at-home learning for students. The hybrid learning model is more complex, Cunningham said.
"There's a lot to this," he said. "This model would only be used if we were directed to reduce the amount of students in the building by about 50 percent and had to enforce a myriad of social distancing requirements."
The final proposed model involves a completely online learning platform. Cunningham said the virtual model would not look like what was done in the spring 2020 semester, which he referred to as "eLearning 1.0."
"This would be used if we were directed to close a campus or a group of campuses due to a localized or widespread outbreak of COVID-19," he said.
Cunningham also discussed the possibility of an additional "Virtual Academy" option.
"Provided we're given this option and directed to do so, this would allow students to opt out of face-to-face instruction or hybrid instruction based on criteria we receive from the state," he said.
Cunningham said the plan is no teacher would be expected to be a virtual teacher while acting as a classroom teacher, and that the number of students a teacher would normally have would not be increased with that scenario.
Elementary Instruction Managing Director Mary Webb discussed the options at the elementary level. She said the role of the parent would change with the Virtual Academy option.
"It's going to be a parent as a learning coach," she said, "because we're really going to need a strong collaboration with the parent in order to pull this off successfully for the student."