Hillis Davis couldn't help but smile.
The vision for a Juneteenth event in Frisco became a reality on Saturday as 337 cyclists took part in Saturday's Soul Patrol Juneteenth Bike Rally.
As cyclists and event attendees took shelter from the sun in the shadow cast by the historic Frisco water tower in downtown Frisco, Davis looked around with pride.
"This is absolutely fantastic," he said. "This morning I was thinking about when I had a conversation with (Angelia Pelham, deputy mayor pro tem of the City of Frisco) at (La Finca, a restaurant in the Rail District of Frisco), when I brought this plan together. I was not sure if this deal was going to happen. It was just a prayer. We made our pitch. She listened diligently to us. She said she would take it back to the city and see if it was something we could pull off, and now to see it today is mind-boggling."
Proceeds from Saturday's Juneteenth Bike Rally went toward scholarships that will support graduating high school students.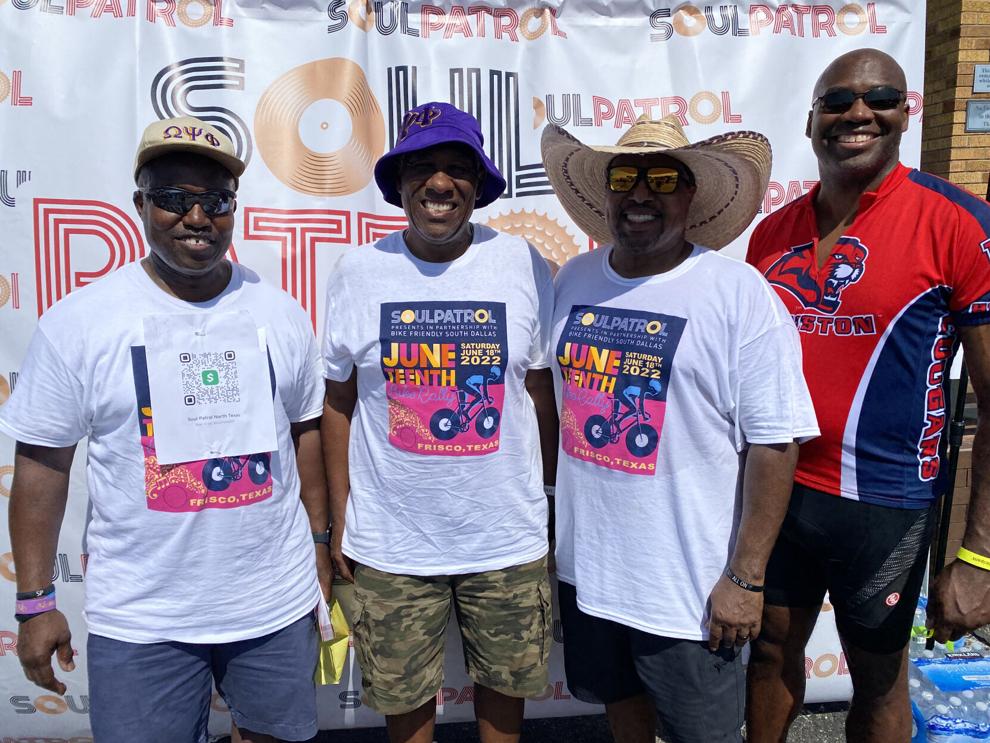 Following the cycling portion of the event, participants and attendees gathered  outside of Life-Changing Faith Christian Fellowship church on Main Street for a celebration that included food trucks, games and vendors. The event started with a proclamation for Juneteenth presented by Frisco Mayor Jeff Cheney and other city officials in attendance. 
One of those city officials was Pelham, who said credit for the Juneteenth event all goes to the Soul Patrol cyclist group, which has been riding around Frisco for several years. Other event organizers were James Guess, Mike Cooks, David Walker, Maceo Hall and Robbie Lewis.
"The name of the group is Soul Patrol because they listen to old-school R&B music while they are cycling," Pelham said. "When I went to (the Soul Patrol's Juneteenth) event last year, I couldn't believe it when I saw there were 200 cyclists there. I texted Mayor Cheney and asked, 'Did you know we have 200 African-American cyclists in Frisco? Who knew?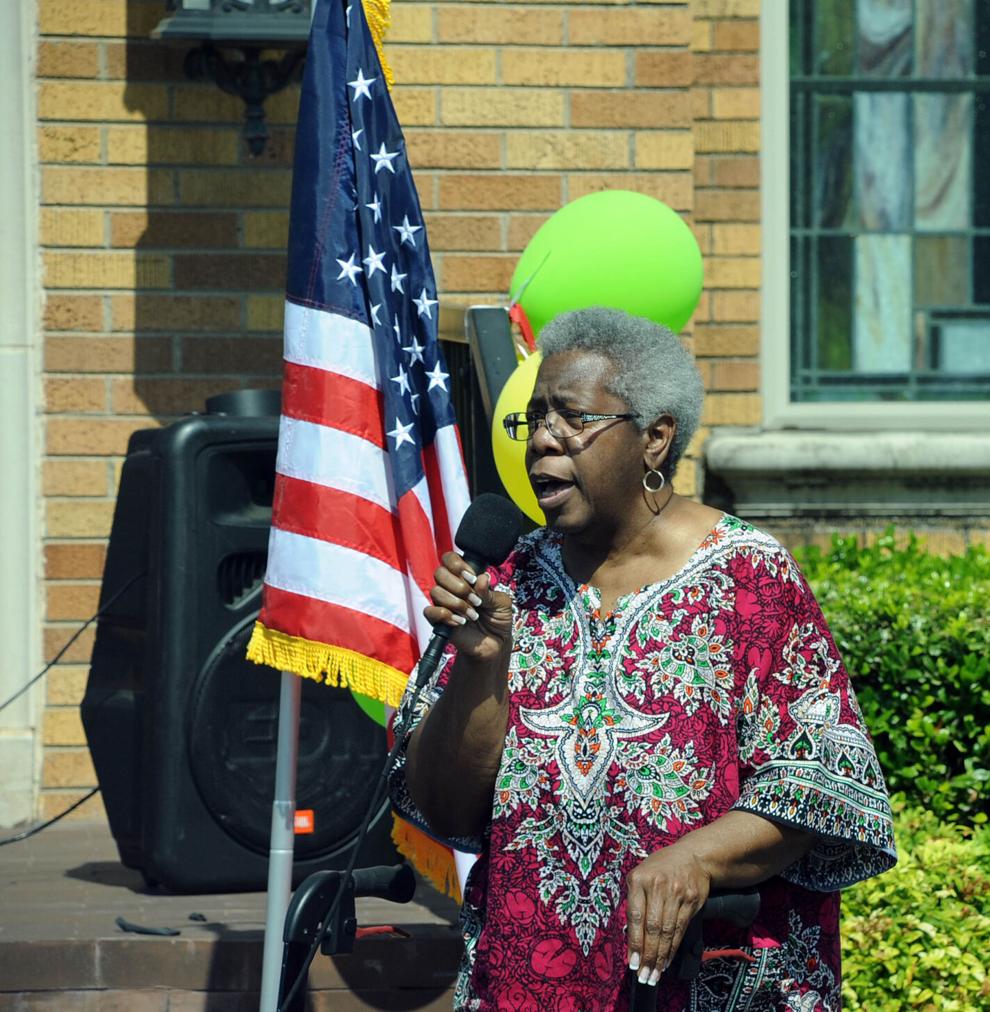 "After that, Hillis and I started talking and discussing how we can take this bigger. How can we engage the community in the event? While I attended the event last year at this time, (the Soul Patrol) did not engage the police department. They really didn't know they could engage the city in that way, so I started to work with them to help them engage with the community fabric of Frisco. Today, we had several city officials at here, so (Soul Cycle) felt the city of Frisco coming together for this event. It was a powerful event."
But Saturday's gathering outside of Life-Changing Faith Christian Fellowship church was more than a cyclist event, it was a celebration and recognization of Juneteenth as a national holiday.
Juneteenth is a federal holiday in the United States commemorating the emancipation of enslaved African Americans. Juneteenth marks the anniversary of the announcement of General Order No. 3 by Union Army general Gordon Granger on June 19, 1865, proclaiming freedom for enslaved people in Texas.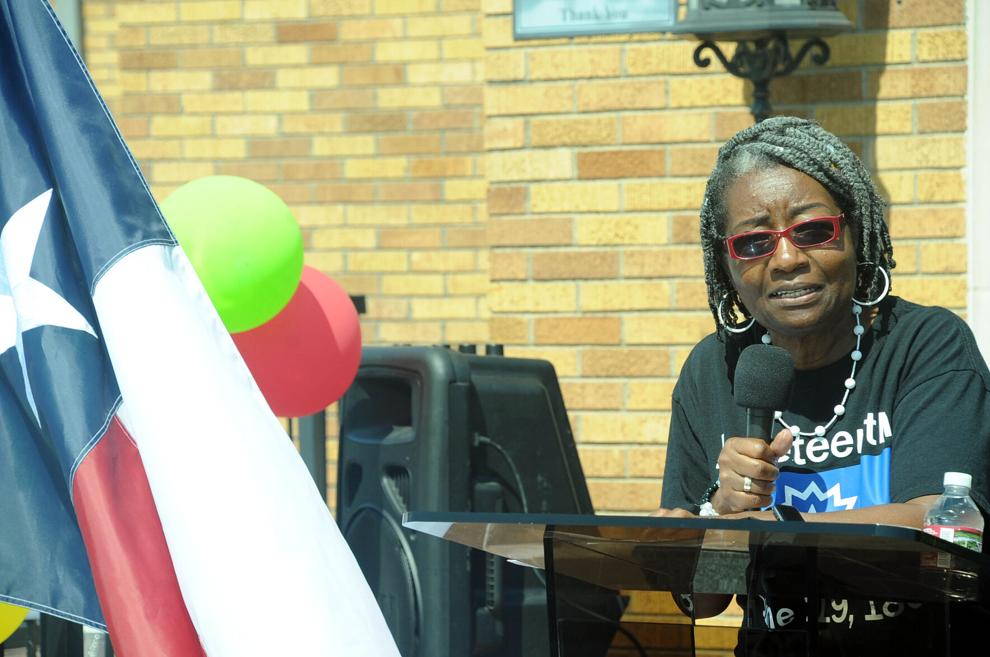 Originating in Galveston, the holiday has since been celebrated annually on June 19 in various parts of the United States. The day was first recognized as a federal holiday in June 2021, when President Joe Biden signed the Juneteenth National Independence Day Act into law. This year, the national holiday is being observed on Monday, June 20.
"Juneteenth means freedom," Davis said. "When I think about Juneteenth today, I think about the achievements we have made, but even more so, the achievements that young people are going to make. I was so happy to see out here today so many young folks riding their bikes. 
"Juneteenth means pride. This holiday mean so much to us. What is neat about the Frisco community is its diversity."