Jenna Ryan, a Frisco-based real estate broker, has been criminally charged after publicly broadcasting her participation in events at the U.S. Capitol on Jan. 6. 
A spokeswoman with the Dallas FBI field office confirmed on Friday that Ryan had been arrested.  
A criminal complaint with an arrest warrant from the U.S. District Court for the District of Columbia shows that charges have been filed against Ryan for knowingly entering or remaining in any restricted building or grounds without lawful authority and with disorderly conduct on capitol grounds.
FBI Special Agent Amie Stemen's statement of facts for the complaint references pictures that Ryan is tagged in on social media that show her just before taking a private plane from Denton to Washington D.C. to "stop the steal."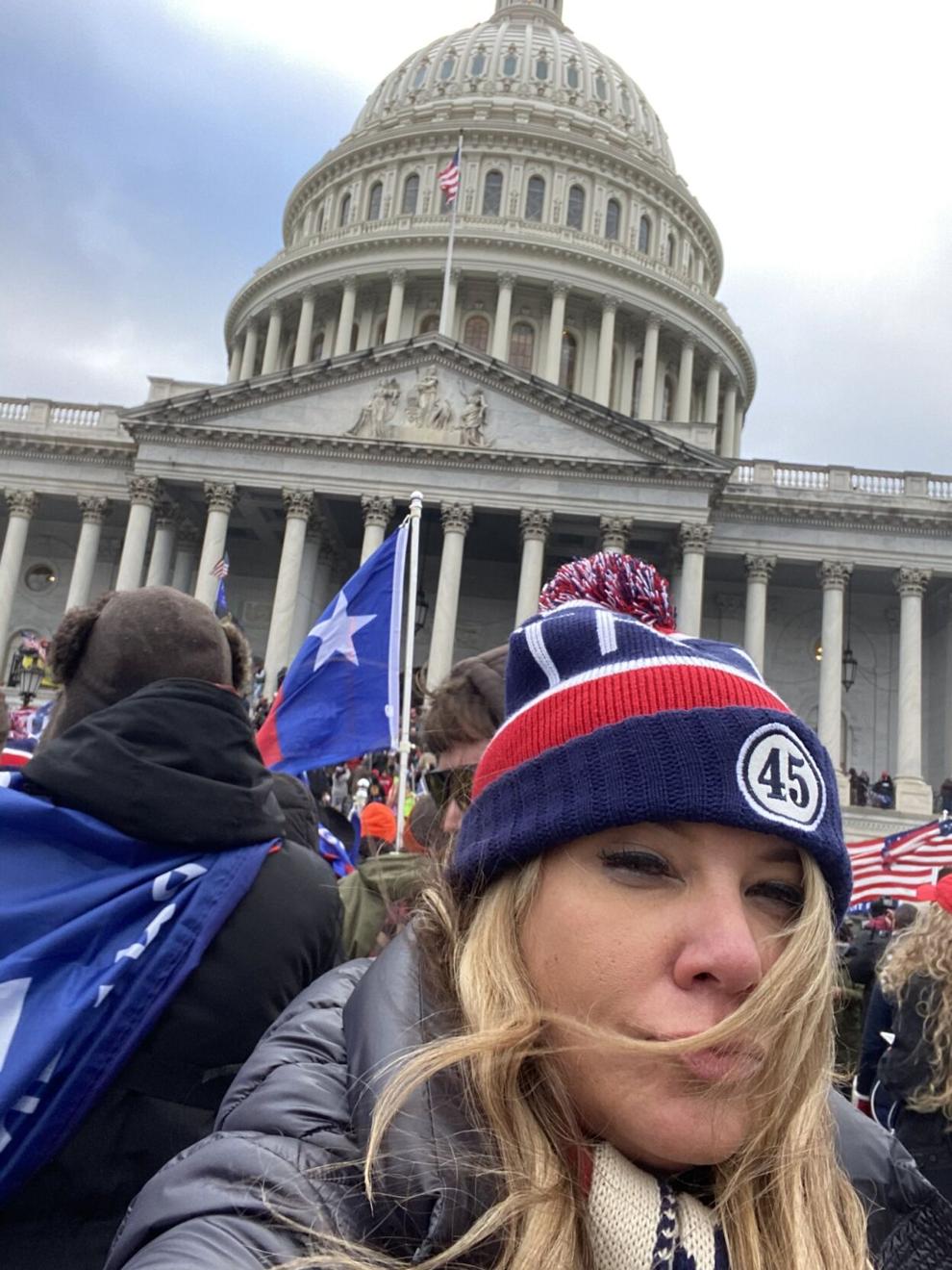 Stemen also references posts from Ryan's Facebook account, including a video she posted standing in front of a bathroom mirror on Jan. 6 stating, "We're gonna go down and storm the capitol. They're going down there right now, and that's why we came, and so that's what we are going to do. So wish me luck."
Included in the document is a picture Ryan posted of herself on Twitter standing in front of a broken window at the U.S. Capitol building. The picture included a caption that in part read "And if the news doesn't stop lying about us we're going to come after their studios next…"
Stemen's statement also references a now-deleted video from Ryan's account that she broadcast live as she entered the Capitol building from the Rotunda entrance and includes a surveillance image of Ryan within the doors of the building.
Stemen said she found multiple images showing Ryan entering the capitol building and attempting to walk through the crowds.
"Once inside the building among the crowd, Ryan is heard joining a chant "Fight for freedom! Fight for freedom!" and yelling "this is our house!" Stemen stated. "At the end of the video, Ryan turns on her rear-facing camera again, showing her face inside the building."
Stemen's statement concludes that there is probable cause that Ryan violated criminal laws.