While most Frisco schools have been closed for the summer, the rooms of one Frisco ISD building were abuzz with activity this week.
In one room, students practiced golf swings, guided by experts from the PGA of America. In another, they got an inside look at the world of virtual reality with help from Nokia. Downstairs, students got a lesson in the intertwined world of sports and STEAM, courtesy of the Texas Legends. Another space contained a variety of human hearts for students to look at and hold, thanks to a demonstration by Baylor Scott & White Research Institute.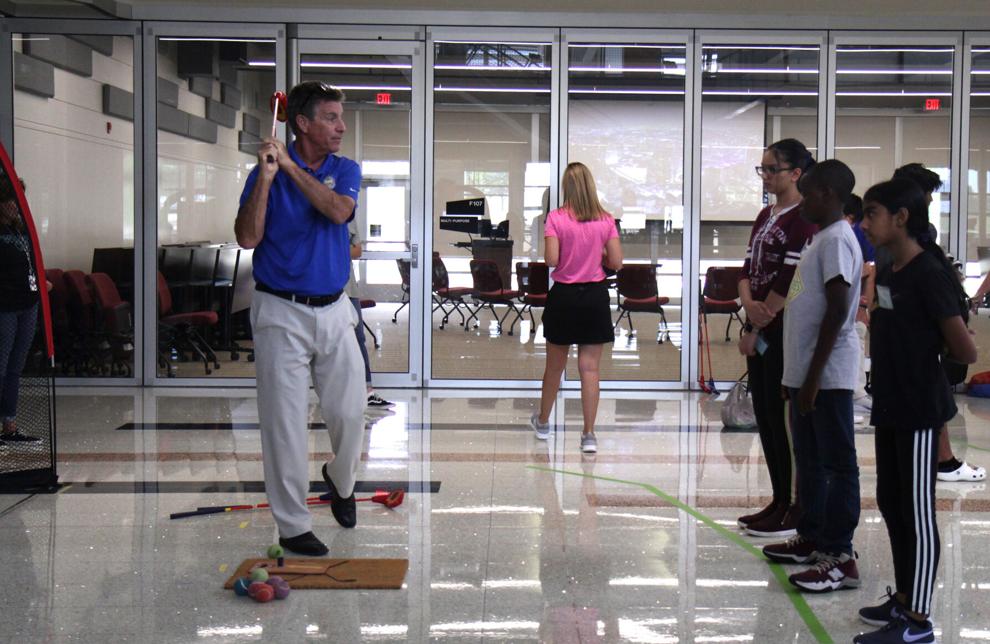 The bustle of activity was all a part of the Frisco Education Foundation's annual Mindbender Academy, which returned to an in-person format this week for the first time since the inception of the COVID-19 pandemic. The academy, available to incoming 6th, 7th and 8th graders in Frisco ISD, is a way to introduce students to the myriad of possibilities that exist in the Science, Technology, Engineering, Arts and Math fields in a variety of industries.  
"Every year, we look for innovative ways to enhance student learning," said Peter Burns, board member with the foundation. "As technology changes, industry changes, new career opportunities change, we get that opportunity to just bring them in."
The academy first began about 14 years ago after coming to fruition as a project from a former class with Leadership Frisco, a program hosted by the Frisco Chamber of Commerce. The Frisco Education Foundation took over the project and has developed it over the years, Burns said. 
Concurrent with this year's Mindbender Academy experience, the Frisco Education Foundation hosted an entrepreneurship academy for 4th and 5th …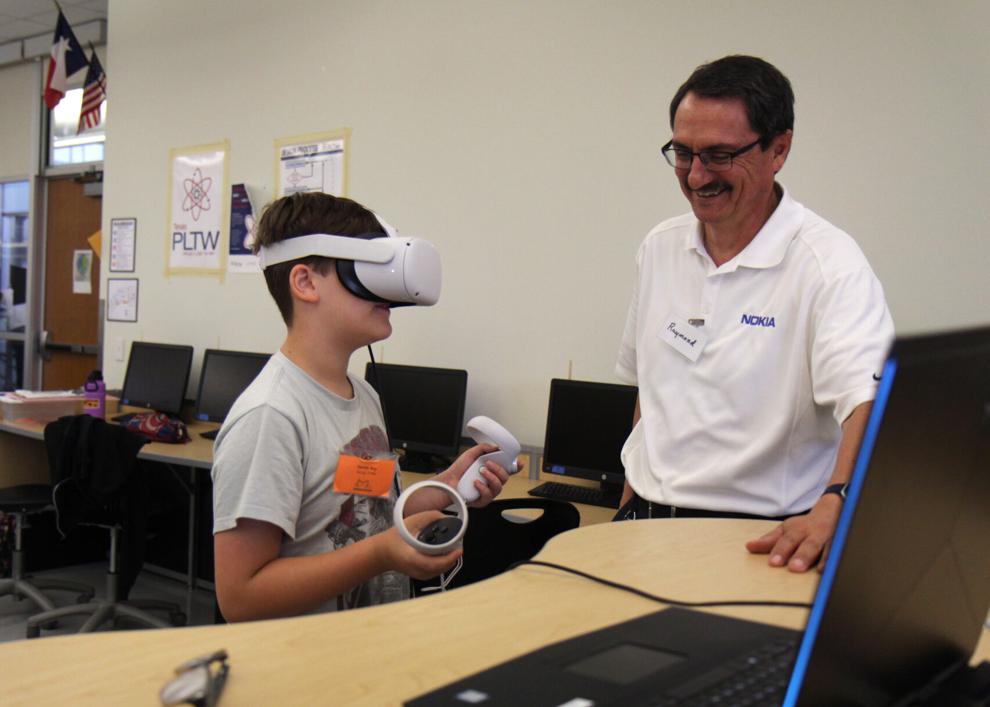 For Brooke Gladney, manager of community impact and operations with the Texas Legends, the Mindbender Academy is a way to show students they can "still be in the world of sports without being the athlete or the coach."       
Her lessons include teaching students about the physics behind what makes basketballs and golf balls bounce differently on difference surfaces, discussing the dynamics of height and wingspan and experimenting with speed, endurance and timing during races. 
The academy also provided a look at the virtual reality and medical fields. Nokia brought augmented reality glasses for students to look through that depicted a floating interactive diagram of a human heart that allows users to see models of hearts in different conditions. Students also got to feel a virtual heartbeat in their hands.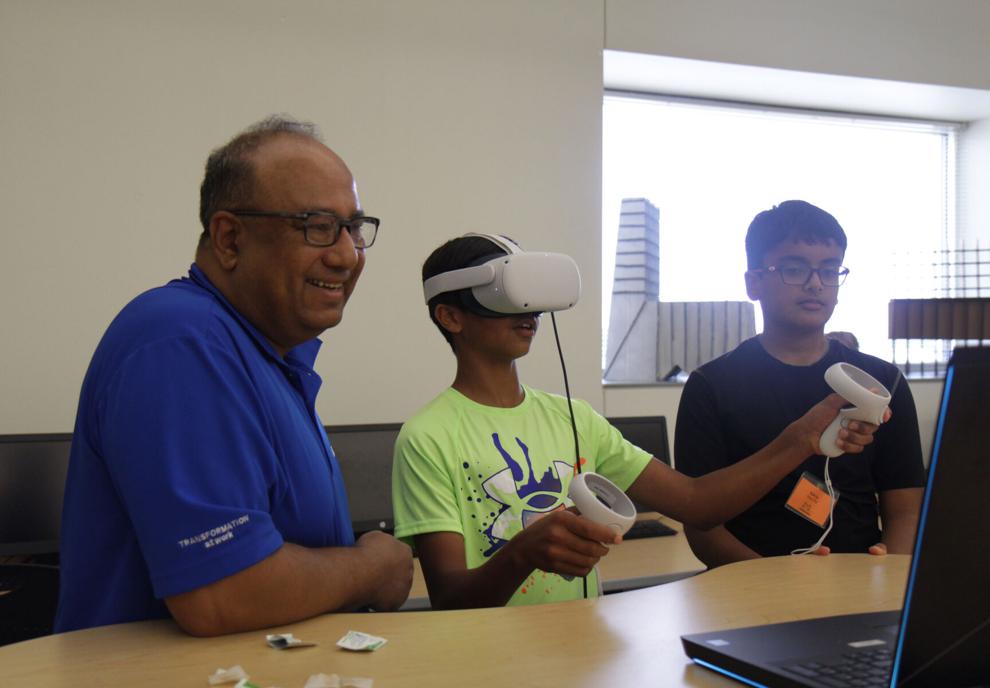 After the virtual reality experience, students got to look at and hold six real human hearts of different sizes and conditions, provided by Baylor Scott & White Research Institute. The demonstration gave students a chance to look at what conditions may impact heart health from a hands-on perspective.
FISD student Logan Royer, a volunteer with this year's academy, also got to hold the hearts. The experience was one of many hands-on insights he has experienced through the academy. Royer recalled a stunt performance program and a coding class from his own time in the academy as a middle school student. He added that the companies who visit provide the middle school students with the full experience. 
"They give them the courses in ways that you would give to an adult," Royer said. "They don't hold back any information, they don't  try to make it easier. They try to force the kids to step themselves up, and it helps them be more mature and probably get a better experience."  
For volunteer Jayanti Cheruvu, the experience provided both a chance to hold human hearts and to pay her previous experience with Mindbender Academy forward. 
"I wanted kids to feel the same impact that I got and be able to explore those wide horizons and stuff that I was able to," she said. 
The academy gives students exposure to a variety of fields and interests, Cheruvu said.  
"Usually in school you don't get a lot of that," she said. "You can explore, but it's very narrow. This provided me with so much and so many different experiences and different connections as well."