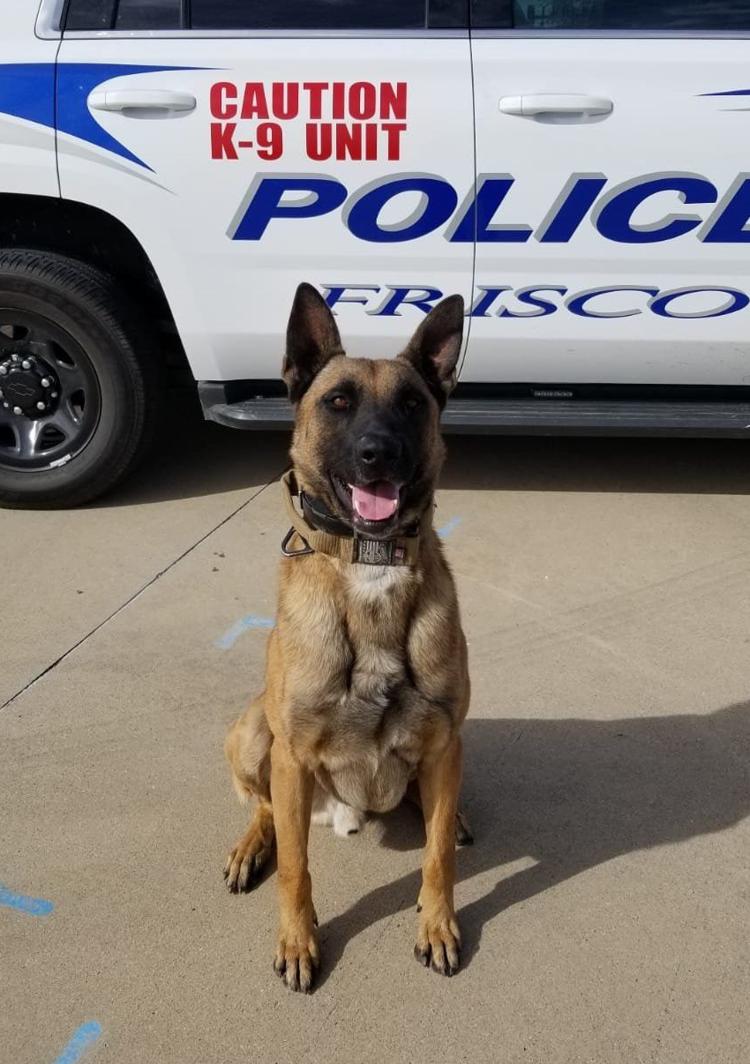 The Frisco Police Department announced the death of Frisco Police Department K-9 Officer Boris, who ended his watch today due to a medical-related issue. He was a 4.5-year-old Belgian Malinois.
"K-9 Boris was an integral part of our K-9 unit, the Frisco Police Department and the community," a release states. 
At the time of his death, K-9 Boris was at a specialized police dog training facility where he continued training and remained active while awaiting a new handler to be assigned. 
K-9 Boris had been with the department for just over two years, having joined the Frisco Police Department in May of 2017. During his watch, K-9 Boris assisted in making 79 drug-related arrests, was used in over 100 narcotics sniffs per year, was deployed seven times for tracking suspects, and was successful in six no-bite suspect apprehensions. 
A public ceremony honoring the life and service for K-9 Boris will be held on Aug. 26. More details about the ceremony will be shared when they become available.