Frisco ISD students will have to attend class 10 minutes longer beginning next school year.
But the trade-off is getting to start summer a few days earlier.
Monday the FISD Board of Trustees approved its academic calendar for the 2020-21 school year.
Highlights of the calendar include 171 days of school, three days fewer than the current calendar, with 10 minutes added to each day.
Clarence Williams, executive director of support services, said the start time will remain the same – 7:45 a.m. for elementary school, 8:25 a.m. for middle school and 9 a.m. for high school.
The first day of school will be Aug. 13, 2020, and the last day of school will be May 21, 2021.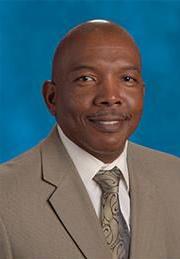 "One of the areas that were a huge consideration was that over time we've heard from the community, parents and staff to have a calendar that consistently allows us to end school prior to Memorial Day weekend," Williams said.
Board members agreed with the idea.
"The piece where we're way before Memorial Day next year, I think the benefits outweigh the negatives," said Board Vice President John Classe. "Especially when it comes to our kids who are taking AP tests, STAAR tests and that kind of thing. It makes more sense to go in that direction."
Other highlights include Thanksgiving break Nov. 25-27, with staff development (non-instructional days) Nov. 23-24. The winter break runs Dec. 21 through Jan. 1, with staff development on Jan. 4.
Williams said the calendar also allows FISD's spring break, which will be March 8-12, to be aligned with Collin College's break. He said that will help students who are in dual credit courses.
Williams said those involved in the process looked at the additional time in the school day to be used for social-emotional learning and to provide intervention for students who need it, as well as to close achievement gaps and go to go further into enrichment.
"There are always several factors to look at when developing a school calendar," Williams said. "There are many opinions to be looked at in making a decision for what is best."
Williams said the district used an advisory group consisting of principals, managing directors, the director of professional development and a long-range planning subcommittee in building the calendar.