The next phase of the Hollyhock residential development in north Frisco could feature fewer homes and more education.
The Frisco Planning and Zoning Commission on Tuesday recommended an amendment to the zoning ordinance and a rezoning of a planned development that would provide space for a middle school and high school to the north side of the city.
If approved by the City Council the 308-acre planned development, located south of US 380 and east and west of Hollyhock Road, would be covered by two ordinances. One ordinance would be a planned development for the Hollyhock subdivision, and the other would designate the FISD property within the planned development as single-family 8.5.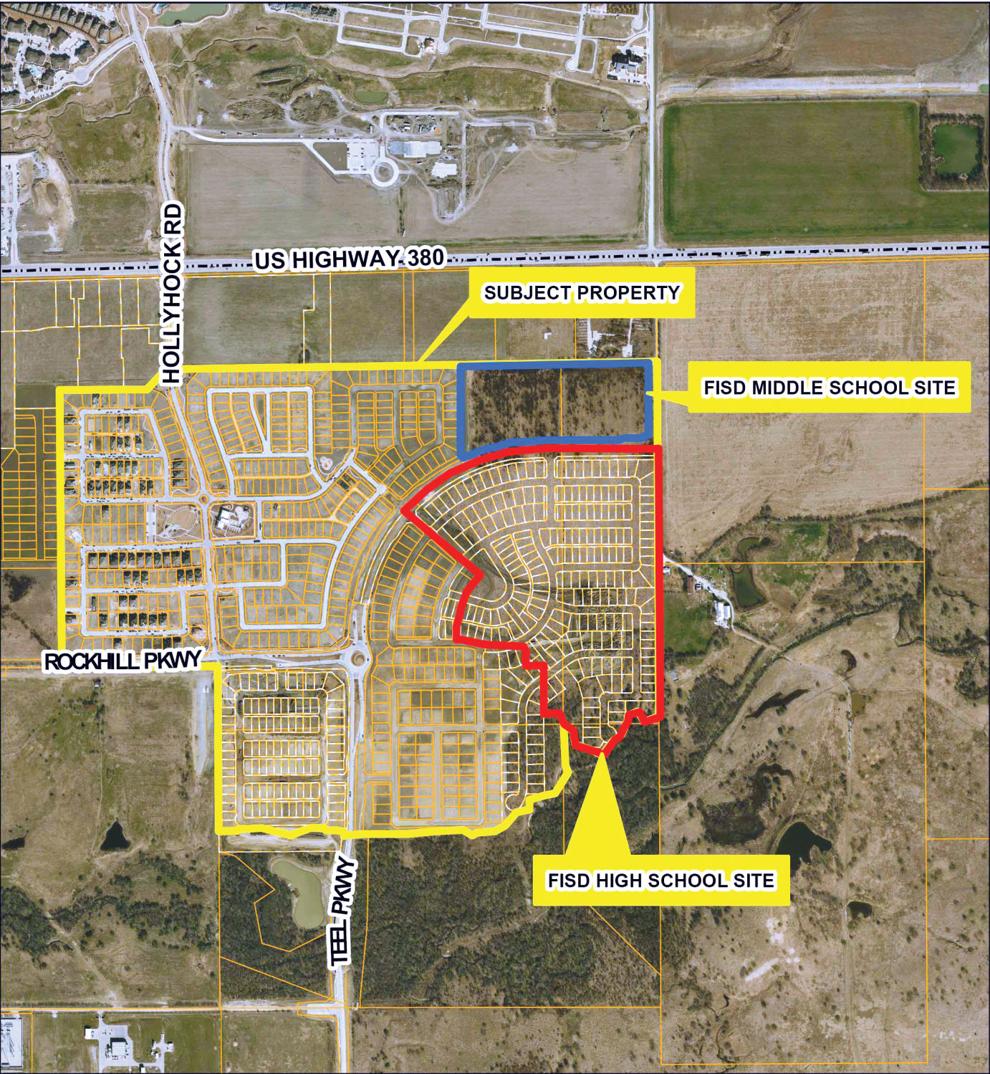 The current planned development reflects land sold to FISD for a middle school but shows residential in the proposed high school site.
Plans call for the middle school site to be on the northeast corner of the property with the high school being located at the southeast corner of the project.
Anthony Satarino, planning manager, said with the change the number of patio home lots in the project will decrease from 290 to 202. Single-family home lots will increase from 155 to 188. The maximum number of lots will go from 850 to 637.
"These types of things continue to reduce that number, so that's a positive thing for the city and positive thing for the residents," said Chairman Rob Cox. "And it's positive to have a high school site and middle school site up here in my opinion."
Satarino said the high school site would back up to the future PGA site.
Satarino said the open space percentage for the development would remain the same.