As U.S. Air Force Col. Bernard Leo "Bunny" Talley, Jr. (Ret.) stood in front of a fountain at Simpson Plaza at Frisco City Hall, sometimes re-shuffling his notes after the wind nearly blew them off the podium, he encouraged the small crowd to remember the military's prisoners of war and those missing in action.
Friday the Frisco Veterans of Foreign Wars Post 8273 and the Frisco Garden Club hosted its first POW/MIA Candlelight Remembrance Ceremony in honor of National POW/MIA Recognition Day.
Talley, who now lives in Frisco, knows all too well the struggles that POWs face. He was a POW himself for 2,369 days after his plane was shot down in Vietnam.
"That experience in Vietnam is something that should be mentioned and understood by our children, their children and their children's children," Talley said.
Talley's story began on Sept. 10, 1966 when he was on his 76th combat mission leading a flight of four F-4c Phantom II jet fighter pilots. The target was a truck supply company on the south side of Hanoi.
Soon after releasing eight 500-pound bombs and checking the battle damage assessment of the rest of his flight Talley saw a flash and large ball of fire from the rear. He had been hit.
Talley said he ejected at about 350 mph.
"And what do you think went with me?" Talley said. "Yes, my freedom."
Talley said once he landed he was able to hide from a Vietnamese search party for about a day until children in a rice paddy saw him. They ran off but returned with local militia.
Talley was captured at gunpoint and taken to Hanoi Hilton, one of several camps he would stay at for the next six and a half years.
"The conditions were really horrible," Talley said. "In fact the wives started an organization to try to get the conditions improved. When (former North Vietnam president) Ho Chi Minh passed away there was a dramatic change. But until then we were getting beaten quite often if things weren't going their way."
Talley said the prisoners received food twice a day, but he said it was usually rice that had been shoveled in.
"It had all kinds of foreign matter in it," Talley said.
Talley said half the year the prisoners would have pumpkin soup, and the other half it would be underwater greens.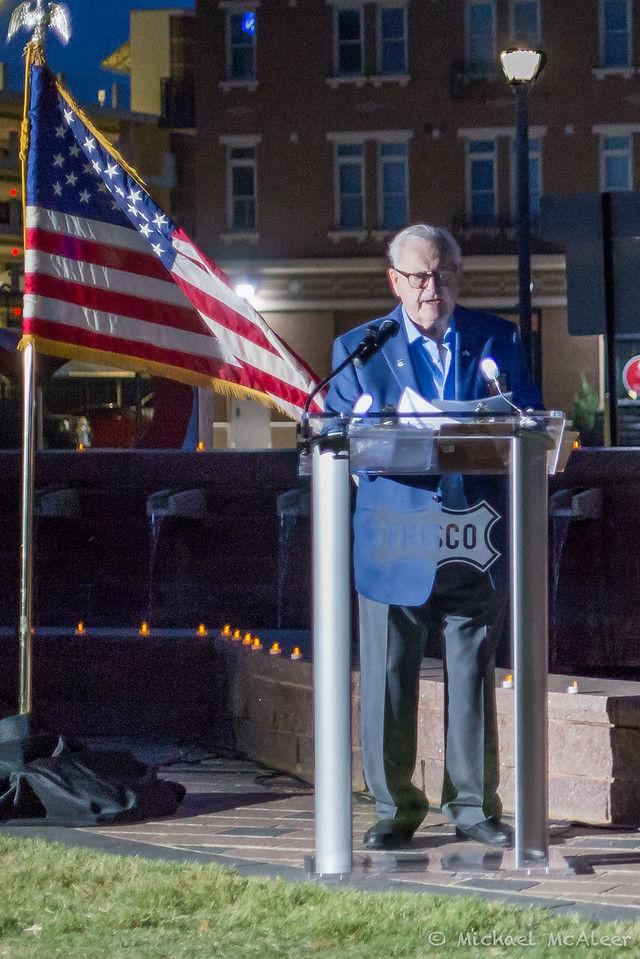 Talley said when he was in the small room he would have to rely on tapping or hand signals to communicate with others. At times Talley would signal to the late John McCain, a former senator and presidential candidate, whose cell was across from his.
After six months of solitary confinement, Talley received his first cellmate, who instantly began crying once he joined the cell.
"He had not talked to another American for 17 months," Talley said. "This was the only way a grown man knew how to express his emotions of joy."
Talley said over time he was moved to larger cells and gained more cellmates. Looking back, he said, it was the camaraderie they formed that helped Talley and the others to survive.
"My cell mates would talk about the things we wanted to do when we got home," Talley said.
He said each man in the cell would come up with different topics to talk about, such as describing the perfect date, favorite car, etc.
Talley recalled a time when he and other cellmates had a dance party, led by a prisoner who had previously been a dance instructor.
He said they set up their own classes, often learning different languages from each other.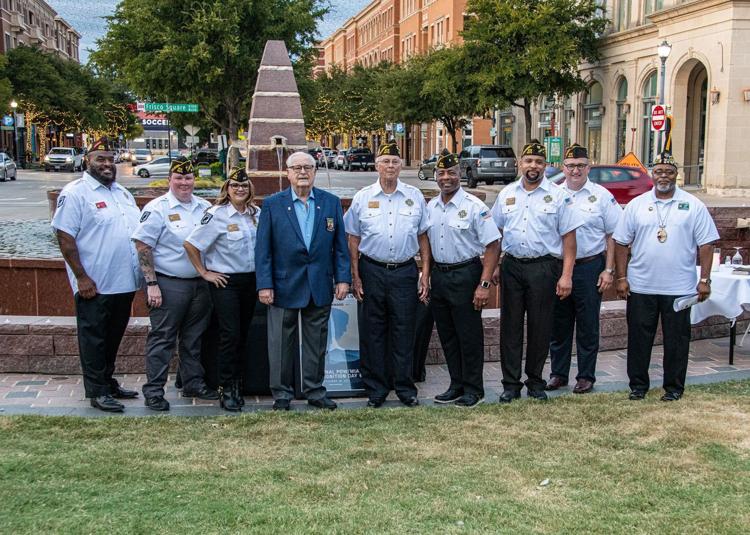 "It was good to get our minds off the beatings and other things that were going on," Talley said. "They all had the same thing in mind – they wanted to survive. And for the most part we all did."
But more than anything, it was faith that got them through it, Talley said.
"That was one thing our captors could never take away from us, no matter how much torture they imposed," he said.
Talley said one day after years of captivity he saw clear skies and a lone Air Force C-130 with nobody chasing it.
"We knew that must be the team to arrange our release," Talley said.
Talley said on the day of the release, March 4, 1973, the group of men that at times had pretended to be unruly and unorganized lined up in a military formation.
"It gives me goose bumps remembering how youthful and proud our group transitioned into this military formation with the next command of 'forward, march,'" Talley said.
Talley said he came home with 591 POWs. He said he prays for the families of the 225 families of men from his group who have since died, as well as families of those who have not returned home.
But Talley said he's saddened by many of today's news that he said contrasts love of country and generosity and said that's not what the military fought for.
"Americans did not give their lives to foster hate, mistrust and abuse within our families, government or ourselves," Talley said.
He said understanding what the POWs went through would open people's eyes to the freedoms they and others were fighting for.
"Hopefully they would appreciate the freedom in a way that was designed by our founding fathers, given to us by our creator and fought for by our brave men and women," Talley said.
Today, Talley is retired from American Airlines. He and his wife Devon live in a house that Talley dreamed of when he was a POW.
"And it's about 80 percent of how I envisioned it," Talley said. "It's really neat because it has an office that lets me look out west toward the sunset. The bedroom is on the east side because I envisioned the good Lord and the sun come up, and I wanted all of that to be right there. I probably drove the builder crazy, but it was well worth it."
Talley has been a member of the VFW for 43 years, and following his speech Friday he became a member of Post 8273. Post Commander Shenna Lawless said his words were important to keep POW and MIA stories at the forefront.
"I think it hit home with a lot of people," Lawless said. "It helped educate what POWs and MIAs are, and I think it was a great refresher to keep their stories alive so that they're not forgotten."