A Frisco woman who attended Texas A&M University died Sunday morning from injuries she received from a hit-and-run crash on Sept. 14 in College Station.
According to College Station police, Carly Beatty, a 19-year-old sophomore, was walking with her roommates near the intersection of Texas Avenue and University Drive when a vehicle struck her. Beatty graduated from Centennial High School in 2018.
"As we look to the heavens, we know that Carly's life has touched many," the family stated in a Facebook post. "A kind and generous girl, loved by her family including mom, dad, and two older brothers growing up in Frisco, Texas, as well as her extended family and friends. She enjoyed her church, her sorority Kappa Delta, and being a staff member for the Freshman Leadership Organization ("FLOC") at A&M. Her love for animals caused her to rescue many homeless pets, volunteer at the SPCA, and study veterinary science at A&M. Carly's joyful and loving spirit will be missed by many. We are deeply touched by all of you who have reached out to our family with caring and support during this difficult time. We are grateful beyond measure and hope that you will join us in celebrating Carly's life at her memorial service. Date and time to be announced."
Police said the driver, later identified as 17-year-old Pedro Puga of Bryan, Texas, left the scene without rendering aid. Police said Puga was arrested after a short foot chase and was later charged with evading arrest, accident involving serious bodily injury and intoxication assault with a vehicle causing serious bodily injury. Bond was set at $26,000.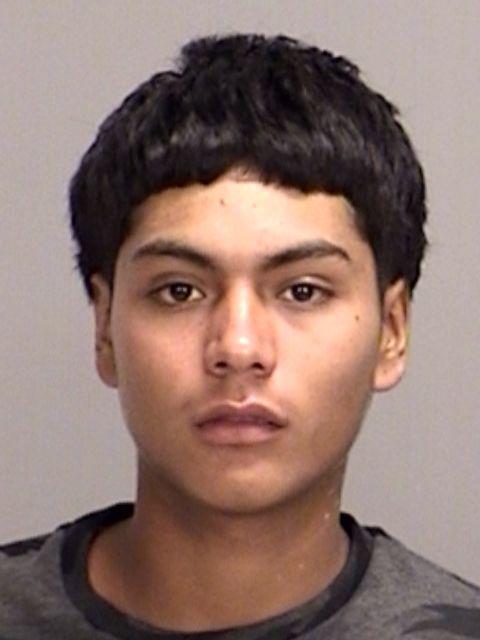 After further investigation he was re-arrested and charged with possession of marijuana, tampering with evidence and unlawfully carrying a weapon. More charges could come.
According to Brazos County jail records, Puga was previously arrested in February of this year for burglary of a motor vehicle, possession of marijuana and tampering with evidence. He was also arrested in July and charged with possession of marijuana.