"There's no place like Frisco. There's no place like Frisco."
With that, developer Craig Hall and Frisco city officials ushered in a new era for Hall Park in Frisco.
On Thursday, Dallas-based developer Hall Group announced the kick-off of construction on a new master plan for Hall Park that will elevate the space into a mixed-use development.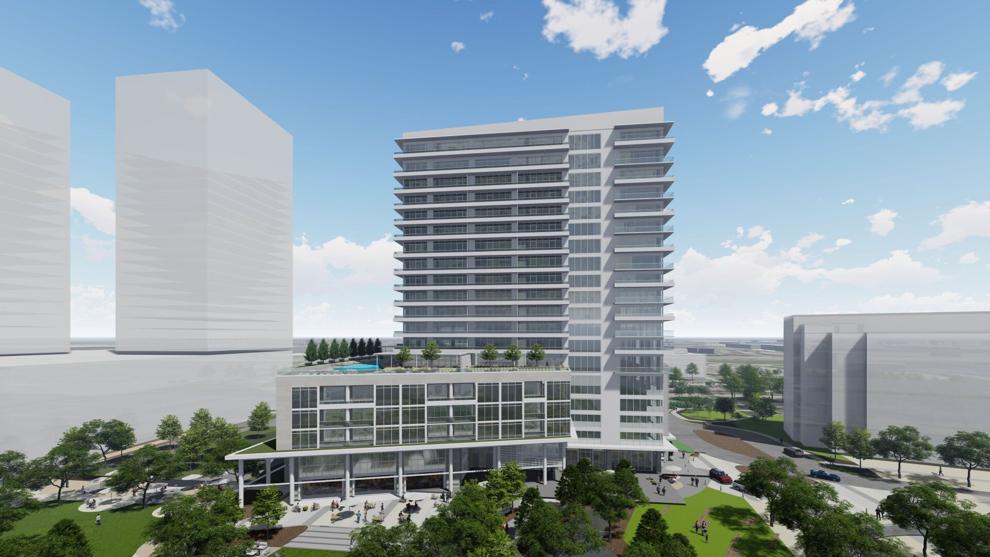 The new master plan is expected to take up 9.5 million square feet and involve an expected 20 years of future development that will result in an estimated $7 billion in value.
The first phase of construction, expected to open in fall 2023, will include a new office tower designed to include 16 stories, a 19-story luxury residential tower with 214 units, a full-service 154-room boutique hotel, a 10,000 square-foot food hall and a programmed community park that will be owned by the city of Frisco but managed and operated by the Communities Foundation of Texas. The first phase will amount to an estimated $500 million and expand over about 1 million square feet.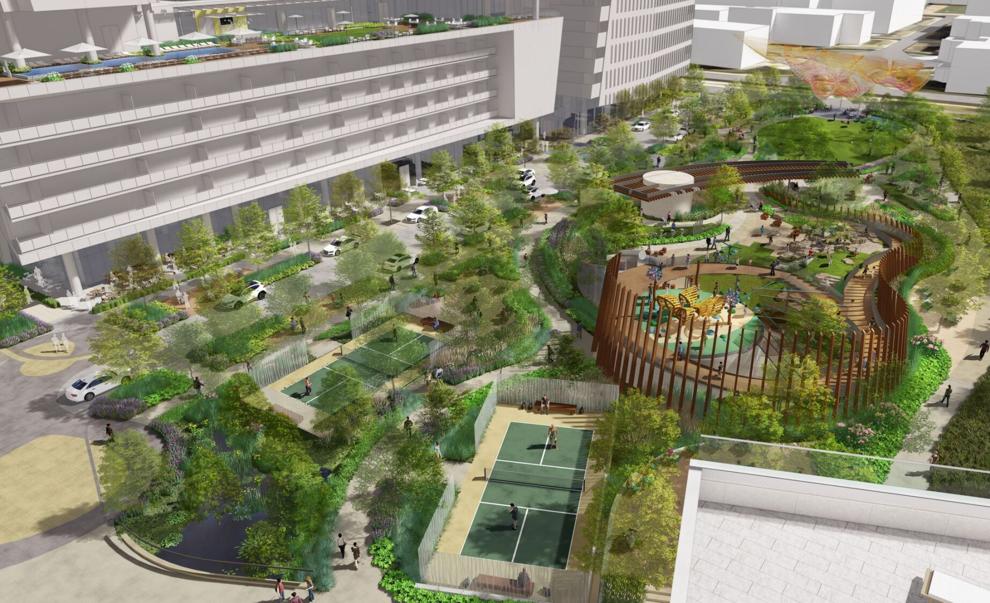 "What is about to happen here, I believe, is unprecedented in the DFW market," Mayor Jeff Cheney said Thursday.
The redevelopment announcement comes over 20 years after the first Hall Park office building opened in 1998. Today, Hall Park includes 2.2 million square feet of office space through 15 completed buildings. Hall Park includes walking and jogging trails and over 200 works of art.
"What we wanted to do was create the best office park we could create," Hall said. :And I think we did okay on it. (...) But about five or six years ago, around 2017 when we got serious about this, we realized that office parks were the past, not the future."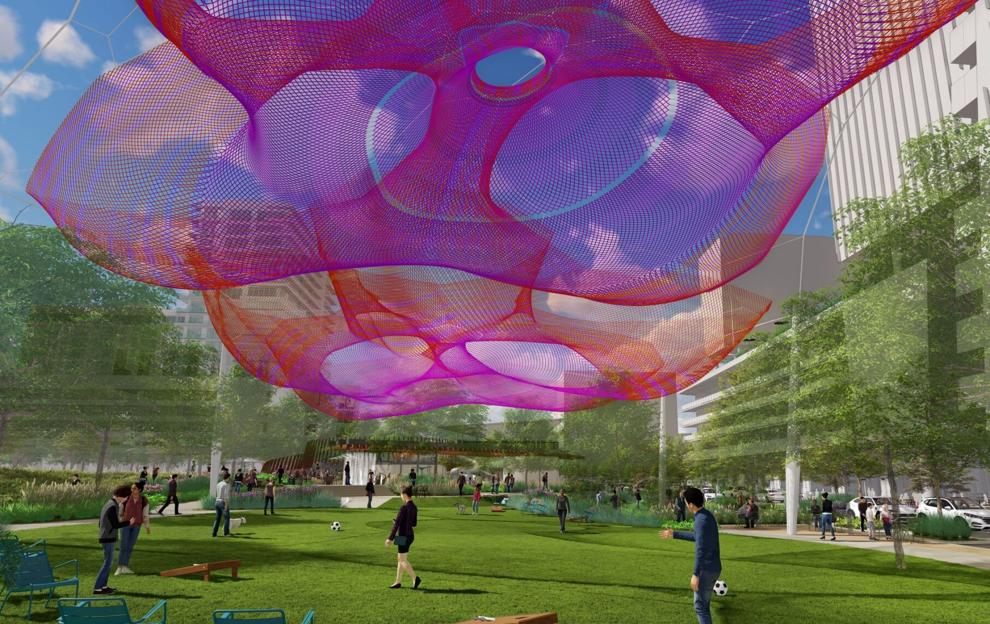 Plans for the forthcoming mixed-use development include the introduction of a performing arts center as part of a partnership between Hall Group, the city of Frisco and Frisco ISD. Plans also include an installation as part of the park's art collection that will hang over a section of the park.
Deputy City Manager Ron Patterson called the project the "quintessential example of redevelopment."
"To be willing to take the risk of going in and taking down perfectly good buildings, to be able to go vertical and create more density is amazing," Patterson said. "And so for us, the buildout doesn't stop with the last green acre. What you're seeing here is the first giant step in the next phase of the history and development of Frisco."