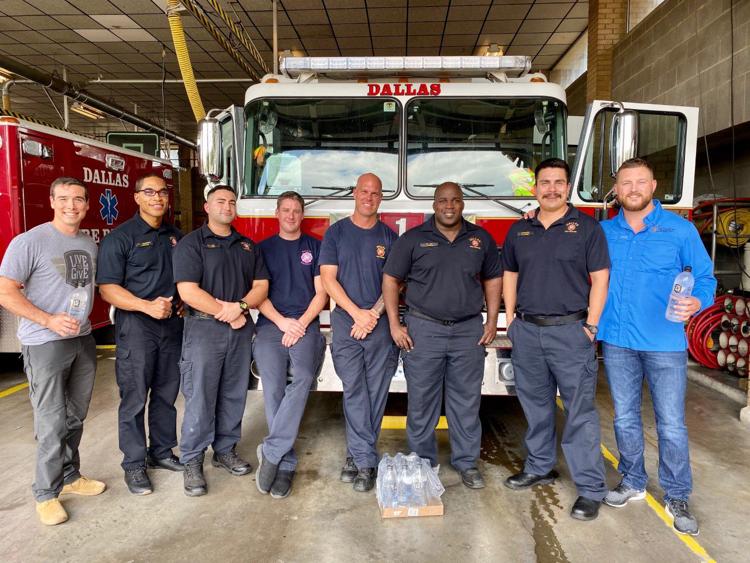 John Wayne Walding has a famous moniker. He was born on the Fourth of July. A self-described "redneck from Groesbeck," in reality Walding, 38, is a patriot who embodies the American hero.
The Little Elm resident was wounded during the Battle of Shok Valley on April 6, 2008, in Afghanistan during a mission to capture or kill Haji Ghafour, a leader in the Hezb-e-Islami Gulbuddin (HIG).
He was among 15 Special Forces team members who fought alongside 60 Afghani partners against hundreds of extremists. While climbing a mountain face above the Shok Valley in freezing temperatures, the enemy opened fire. As he was changing positions, Walding was shot in the leg below his knee and fell forward.
"When I rolled over, my leg was hanging at a 45-degree angle by an inch of flesh," he said. "I remember just looking down at it, and I cried, I screamed, I yelled. I did every human thing that you would think would happen. I just grabbed my green beret, I told my sergeant I didn't have time to bleed. I did what humans do."
Walding put on his tourniquet and secured his leg to his inner thigh and held it there on his descent down the mountain.
"I remember everything that happened that day, from waking up and seeing it raining on the outside to being on my back on the battlefield putting the tourniquet on. I remember praying to God, 'Can't I go into shock at some point?' I felt every single second of agony."
The result of that injury was a below-the-knee amputation that hasn't slowed Walding down. In fact, after his recovery, Walding went on to become the first amputee to graduate Green Beret Special Forces Sniper School.
Now, the father of four is on a new mission that only continues the one he began when he enlisted. For two years, he's been working with co-founder Zach Smith on his new company, Live to Give, which is selling bottled enhanced water and donating half the net profits to charities that support military, first responders and their families.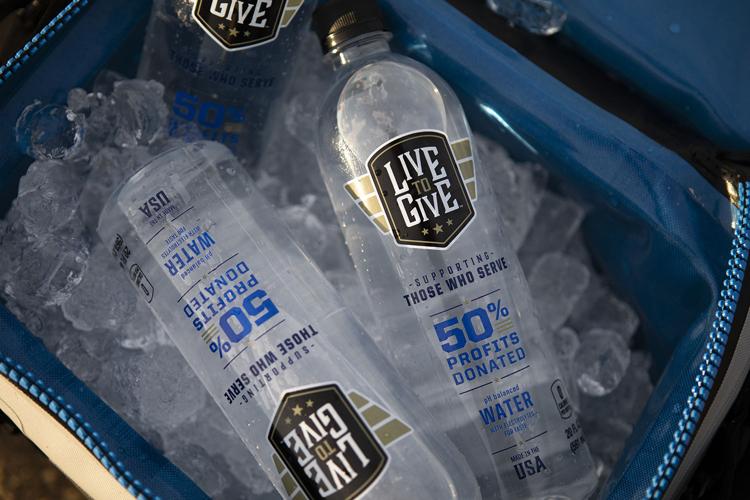 "This whole company is a way to provide everyday Americans the ability to give back daily," Walding said. "You don't have to wear a uniform to serve."
But it doesn't stop there. Walding said even if sales don't stack up in the beginning, Live to Give has committed to giving minimum donations to each of its three partner organizations – Folds of Honor, Task Force Dagger Foundation and Chive Charities. And, in support of the first-ever National First Responders Day on Oct. 28, Live to Give has set up a nationwide digital "thank you" card on Change.org to let everyday people show local heroes their appreciation.
"Never underestimate what 'thank you' does for a veteran and what charities do for them and their families," Walding said. "I've been given the most unbelievable opportunities, and to be able to give back to that and support those that help so much, we are so excited to see the amount of good that we're going to do."
Additionally, Walding and Chive chapter representatives will spend the day Oct. 28 delivering Live to Give water to police and fire stations throughout the country.
Live to Give water is available now on Amazon and will soon be available in stores. For information or to purchase, visit livetogive.com.