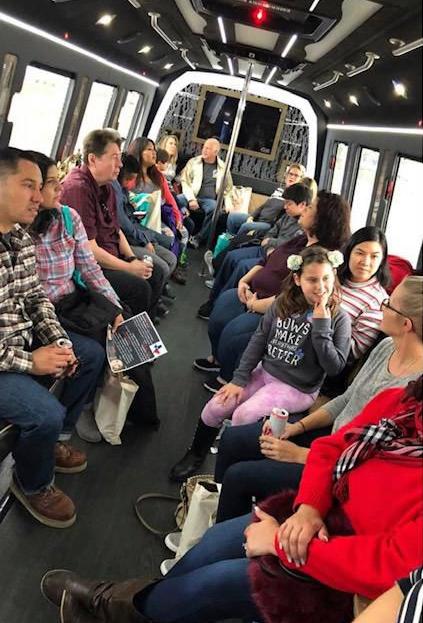 If there is one word to describe local communities over the last decade, the undercurrents of change in Texas can only be defined as growth. 
Coming in all forms and fashions, growth has been spurred by a population influx, particularly from California. 
According to the Texas Relocation Report, an annual assessment by Texas Realtors, the Lone Star State is home to the largest number of domestic migrants in the union by almost a 30,000 margin. 
Texas enjoyed a net gain of 87,656 in population in 2018. 
Most of these transplants come from California, with 70,000 people packing up their belongings and making the trek from the Golden State.
Frisco, McKinney and Celina have all felt the effects recently, where new developments full of newly minted Texans are moving in and setting up shop. Marie Bailey, a California-Texas immigration expert and West Coast native, says that it all has to do with fulfilling the American dream. 
 "In Texas, people can build their dream home and work their dream job," Bailey said. "Right when I moved in, a person who lived next door to me came and cleaned our carpets. He was from California too. If he had that job in California, he would not even be living in a house. People's money goes further here and you can spend your more time with your family." 
Locals may also be noticing the party bus tours that have been filing through Frisco, Prosper, Celina and many other towns. Marie Bailey, in conjunction with her real estate company, has been putting on "party bus tours" for Californians looking to make the pilgrimage to Texas. 
The tours host hundreds of families and survey new developments where families can examine new homes and explore their potential new cities. 
The tour includes stops in Windsong Ranch in Prosper, Stonebridge Ranch in McKinney, Light Farms in Celina, Frisco and Plano. 
"Texas has a booming economy and has land and space for people to do what they love. I worked with a woman who was in her early 20's and was starting her nursing career, a great field with good pay. She was only able to buy a condo in California, but here she can buy a house," Bailey said. 
A large draw for Californians is the community feel and the schooling within the community. 
The new developments that have become hotbeds for interstate migration often have an elementary school within them. 
 "In California, we never have the school actually within the community. The only time that happens is with million-dollar homes – it never happens," Bailey said. "But here in Texas, that is what is standard, and I think that is so appealing." 
As the local communities continue to watch the demographics shift in their towns, residents should not look for California to stop hemorrhaging residents. 
With the move of Toyota, the rise of technology and other opportunities, Californians in Texas is a wave that doesn't appear to be slowing down in the foreseeable future.