They'll know his name: Frisco middle-schooler releases first EP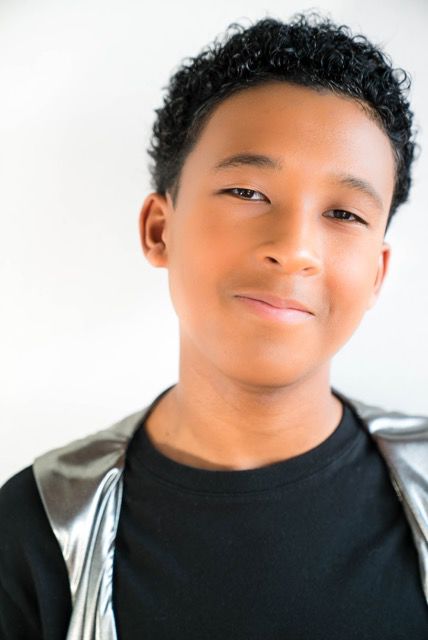 Frisco resident Adrian Lyles is celebrating his first EP, "Nobody Knows My Name," released on Oct. 10. While it may not seem out of the ordinary that another talent is emerging from Frisco, Lyles has been working on his music for 10 years, and he's only 13. This Hunt Middle School eighth-grader writes his own songs, which are already being played on local stations. Lyles is surrounded by art as mom Charlene is a Frisco Arts Ambassador. He's the only kid at home with his mother, Dad Donald Lyles and their two pets, Curry the tabby cat and Zeus the Yorkie. Hear Lyles on YouTube and Vimeo. "Nobody Knows My Name" is available on Amazon Music.
How long have you been doing music?
I have been taking piano lessons since I was 3, and now I am 13. I started taking voice lessons at 11. So i've been playing the keys for 10 years and singing for two and a half years. 
What is it about the music that gives you passion for it? 
It's just the way it feels and how the harmony and connection between people flourishes into music. It's hard to explain. Music makes everything great. My mom told me that when I was a baby and I would cry, she would put on music and I would immediately stop crying. LOL. 
How would you describe your music? 
My music on this album is a blend of pop/rock/Caribbean vibes with soulful melodies. It's my original sound and style of music. 
Where do you get your inspiration? 
I get my musical inspiration from twenty one pilots, AJR Brothers, and Sam Smith. I love doing covers for them when I perform live shows. 
What is your writing process like? 
An idea will pop in my head. Then, I lock myself in the room with my piano, and I have to keep writing that song until I have all of the lyrics, rough melody and the story of the song. I will go back later and work on improving the melody and musical composition and also cutting it down, because I tend to write long songs. I get caught up in the story, but in order for it to be played on the radio, it has to be under a certain time. By the way, DeepDallasRadio – live 365 and 91.7 KXT are playing my songs!
Tell us about the EP. Is there an overall feel to the songs?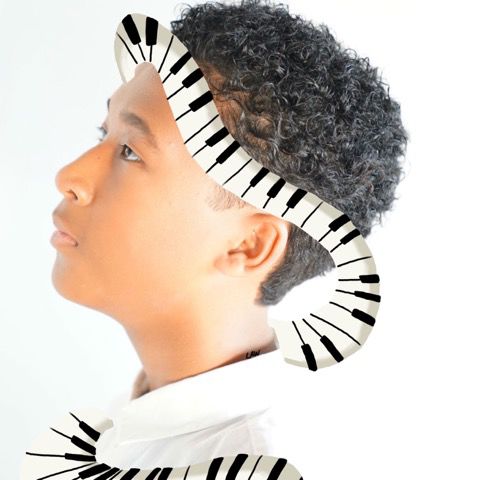 "Nobody Knows My Name" is all about the struggle to get your art and artist name out there. All new artists can relate to that. This song has fun lyrics with a dance beat, because even though the music industry is difficult, in the end, "music's the one thing keeping me sane and I don't want anything to change" – lyrics from the song.  
The other two are love songs. I don't know why I write about love songs. I'm only 13 and had a girlfriend for a week once, but it didn't work out. I get my love song lyrics not from my own experience, but from what I think of and see around me. One of the songs tells story of trying to protect the one you love from yourself. The other tells about having regret about pushing the loved one away to protect them from yourself. 
We heard your cover art was done by another talented artist your age. Tell us a little about that.
Yes! My friend, classmate, and neighbor Lauren Wells did my artwork. We were just hanging out and talking. She said, "Hey Adrian. I want to do your artwork for your album." I said, "Yeah, sure. Sounds good to me." What she came up with was amazing. I play the piano/keyboard so that is my instrument of choice and when I do live shows, I always play my own accompaniment. She used my instrument and created this really cool album cover. She is really creative and a great friend.
Do you have a pre-performance ritual when you play live? 
My mom makes me do vocal warmups to get my voice ready. We usually do the warmups in the car on the way to the show. 
What's next for you?
I plan on performing more live shows around town. I love performing live. I have some new songs that I have written, so I will get back in the recording studio and release some new singles. I'm also going to be writing, singing and recording the theme song for the nonprofit foundation, Ikizere. I am one of Melody of Hope's musicians. Melody of Hope provides entertainment for fundraising events, so I will perform some live shows for them. I am excited to have my first EP/album release party/concert on Oct. 27 right here in Frisco. 
Do you want to continue your music career into adulthood?
Yes. I want to have a stable career of doing what I love, which is music. 
Do you have any other interests or hobbies?
I love to play video games and basketball. I played for the school team last year.