After taking one look at Troy Minaldi's Frisco home, you'd probably assume he's a fan of haunted houses.
However, he's not.
"I'm way too scared to do that," he said. "But I always did have a fascination for some of the behind-the-scenes stuff at haunted houses and how they work and behind-the-scenes types of things for movies."
That's partially why he enjoys creating a Halloween cemetery display in his front yard every year at 1735 Garrison Drive.
"It kind of took me down this path of 'Hey in the daylight, it kind of just looks like this collection of random props and skeletons and wooden tombstones, but at night with the right lighting and all the effects and the sound, it suddenly turns into this really cool cemetery and production that in the daylight it doesn't have that same magic,'" he said.
For about 20 years, Minaldi has decked the front yard of his Frisco home out for Halloween night to create a cemetery display that now includes handmade headstones, skeletons, fog machines and special lighting.
The display also includes props that move, talk and make sounds, Minaldi said.
"When trick or treaters come up, they tend to set them all off almost simultaneously, so you just have this mass hysteria going on in the front yard with zombies lurching at you and growling and witches trying to talk to you about potions and all kinds of stuff all at the same time," he said. "So it's probably a bit of a sensory overload for some of the kids, but they seem to enjoy it."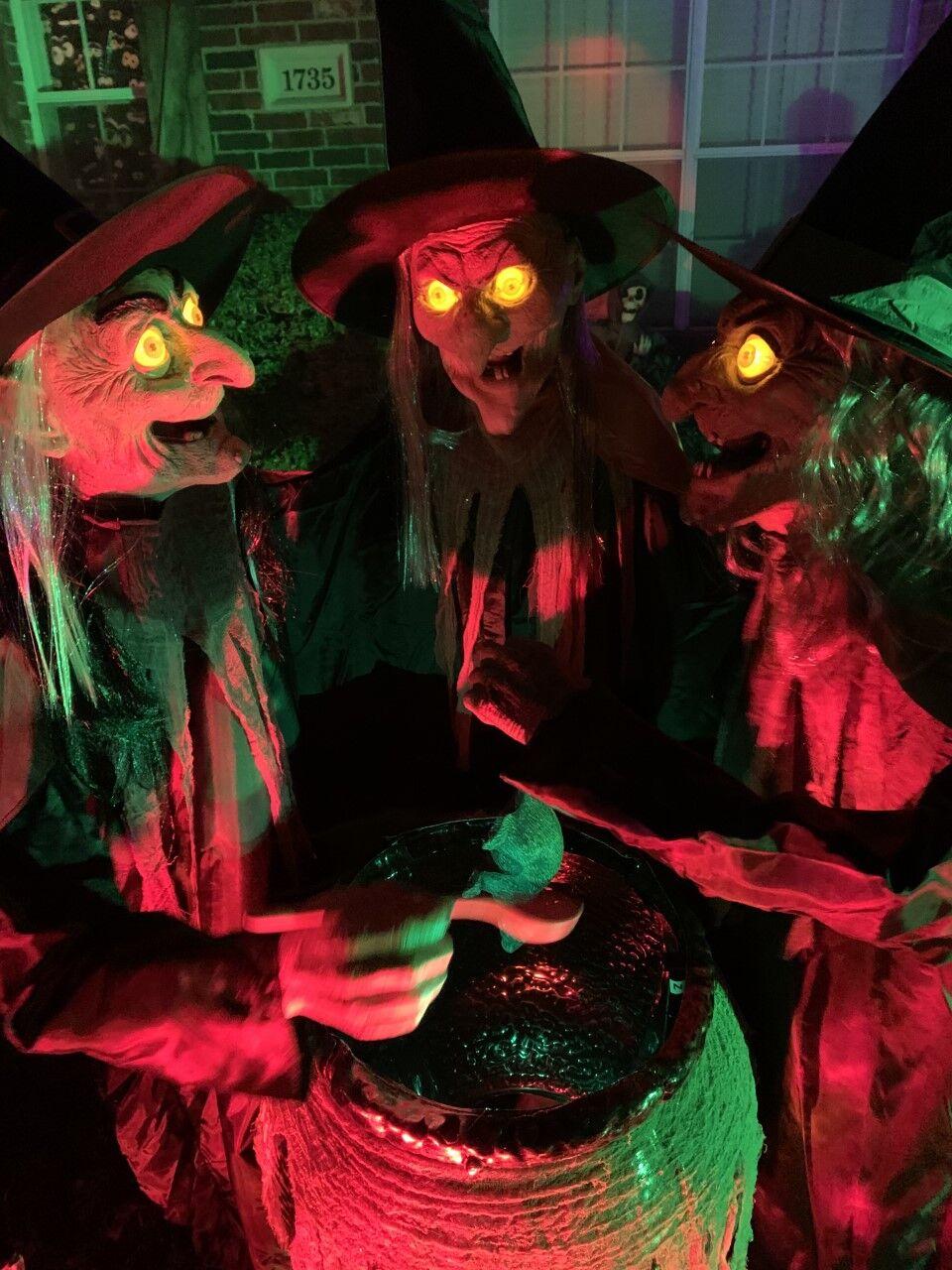 The house usually sees hundreds of trick or treaters, he said.
"Sometimes we have traffic jams out in front of the house with people stopping to take pictures and all kinds of fun stuff," Minaldi said. "So it's a blast, actually."
Since the Minaldis moved to the neighborhood in 2002, making it to the front door of their home on Halloween has become a sort of rite of passage for local children, Troy Minaldi said.
"So a lot of them, when they get to be a little bit older, they'll turn around and sort of cheer to their mom and dad like 'I did it, I made it this year. I finally was brave enough,'" he said.
Of course, he adds, he and his wife Joan are sure to keep an eye out for the little kids who may be too scared to make it to the front door, and the couple will take candy to the sidewalk for them
The kids who do make it to the door usually have to be reminded to watch their step as they're looking at the creatures adorning the front yard.
"But once they get to the top and kind of check that box on their bravery list, if you will, they're pretty excited, pretty proud of themselves and kind of usually run back down the stairs, a) because they're probably usually a little bit frightened, but b) more that they're excited that they made it through," Minaldi said.