A spot of land off of Frisco's PGA Parkway served as a setting for the groundbreaking of the Omni PGA Frisco resort on Tuesday, a milestone moment for a $500 million investment in Frisco.
"I can assure you when this project is complete, this is going to be one of the premiere destinations in all of the United States of America," Gov. Greg Abbott said at the event.
Abbott hat-tipped Omni, the PGA of America, the city of Frisco and Adriana Cruz, executive director of the Economic Development and Tourism division within the Office of the Governor, for their efforts in bringing the project to fruition.
"Today marks an exciting and new chapter for Omni Hotels and resorts," said Peter Strebel, president of Omni Hotels & Resorts. "The Omni PGA Frisco resort is a milestone for our company, and it's the first resort that we've built from the ground up."
PGA Frisco, a $500 million project and home of the forthcoming PGA headquarters, is set to include two championship golf courses, the Omni PGA Frisco Resort and a retail village. Tuesday's groundbreaking served as a pinnacle for a design process that began in January 2019, said Bruce Wright, senior vice president with SB Architects.
The resort is the largest currently in development in the country, according to a press release.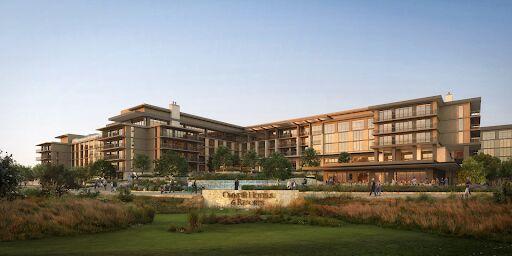 "While this will not have the history of many of our resorts, it will be the most iconic resort we have in our portfolio," said Blake Rowling, president of TRT Holdings, which owns Omni.
The resort is slated to hold 501 guest rooms and seven four-bedroom golf villas set to overlook the two 18-hole championship golf courses. It will also include 127,000 square feet of meeting and event space including a ballroom, junior ballroom and dedicated meeting spaces.
PGA president Jim Richerson said the golf industry makes up $84 million and over 2 million jobs.
"The PGA Frisco project and the Omni Frisco hotel will be the beacon of that industry for years to come," Richerson said.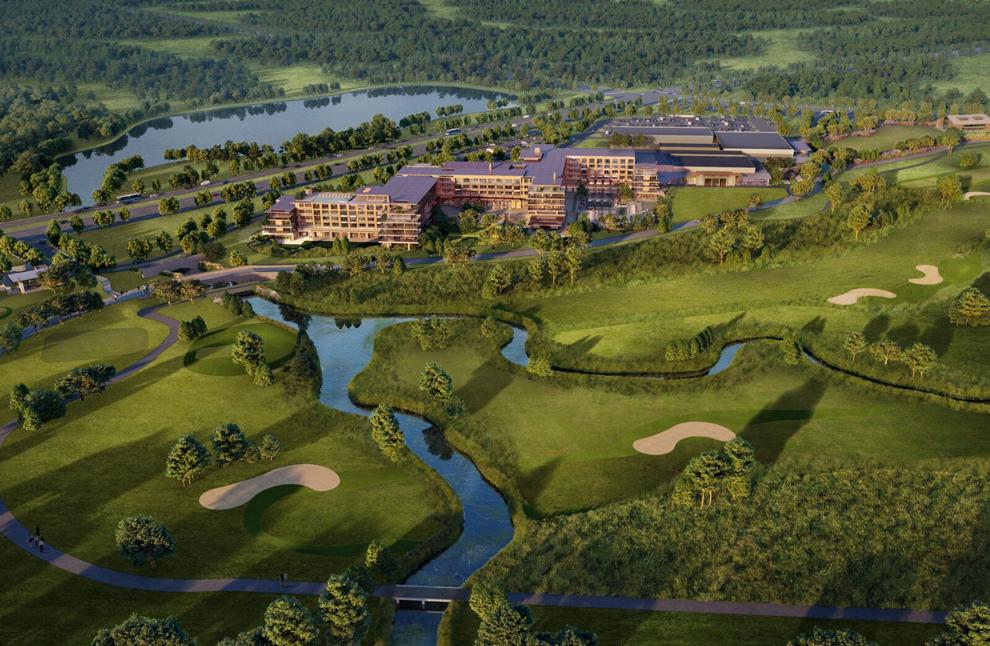 Mayor Jeff Cheney said the project is expected to have $2.5 billion of economic impact that on the city over the next 20 years.
"So we're really excited, but the main thing is that this is going to be a generational project that generations of Frisco residents and visitors are going to come to enjoy," he said.
The resort is expected to open in spring 2023.
"I want everyone just to picture with me now, in 24 months, which is not that long away, over 1,000 new members of the Omni family will be welcoming guests and neighbors to the Omni PGA Frisco resort," Strebel said.