Exactly a year ago from this past Sunday, Eldorado Parkway was filled with peaceful protestors gathering to walk following the death of George Floyd.
It was the second protest that had gathered on Eldorado to protest Floyd's May 25, 2020 death, which came after former Minneapolis Police Officer Derek Chauvin pinned Floyd to the ground by placing his knee on Floyd's neck for about 9 minutes.
Chants with the names of George Floyd, Breonna Taylor and Ahmaud Arbery joined other calls including "Get your knee off my neck" and "Black Lives Matter" in an extended chorus the afternoon of June 6, 2020.
For Kelly Clark, a Frisco resident and photographer, the event was an opportunity to capture Frisco in the midst of national division and contention during the summer of 2020.
"I went with the intention to capture the heart of Frisco, and I thought, like, what a great opportunity for us to represent to the nation, what it means to be unified," she said.
Through her lens, Clark captured protestors peacefully walking along the blocked off road, Frisco police officers and protestors waving to each other and a father marching with a child on his shoulders.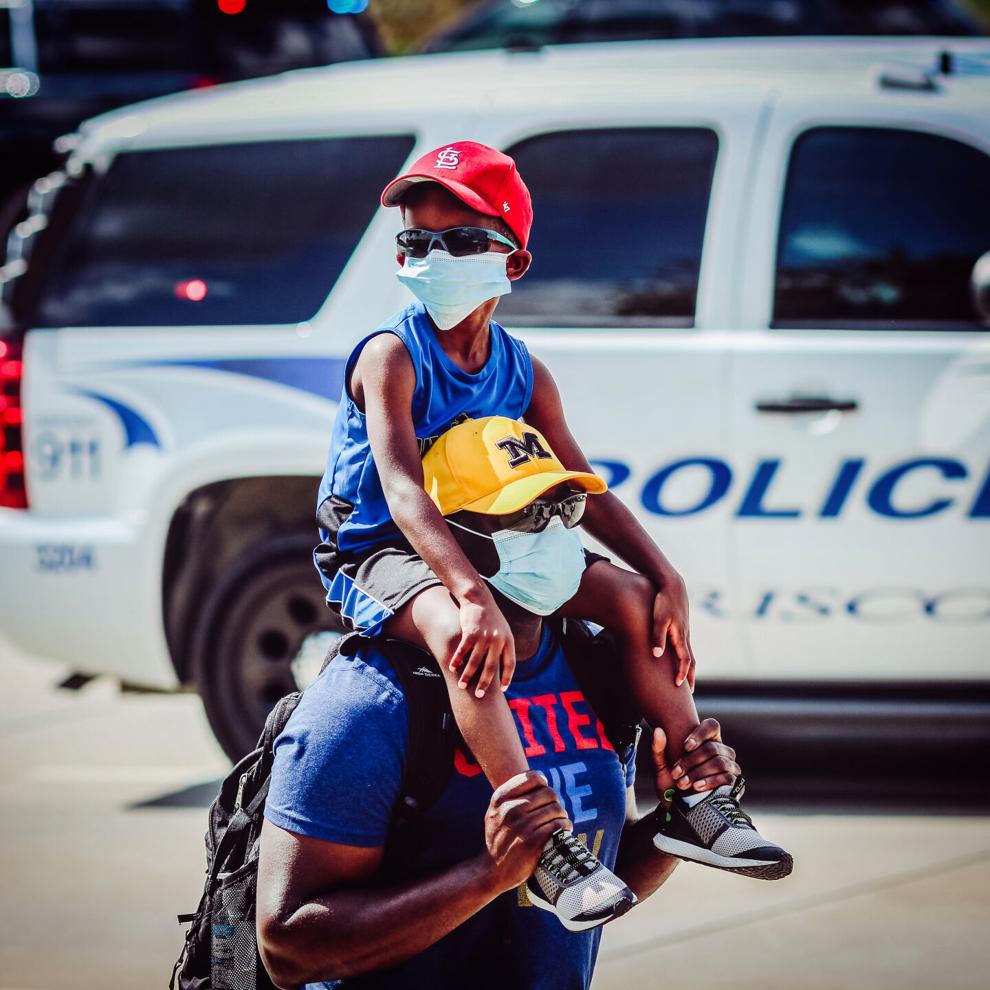 A year later, one of her photos has received national recognition.
The photo features a handshake between a protestor sporting a T-shirt that says #BLM and a Frisco police lieutenant.
"I just thought, like, what a beautiful display of humanity," Clark said.
Lt. Ryan Moore, one of the two men photographed, remembers the interaction well. He recalls sitting in the car and waving to protestors as they passed by. He remembers the protestor approaching him and saying "thanks for being here."
"And I was like 'Hey, it's what we do, and we're here to show our support as well,' and he said he appreciates it and came over and gave me kind of a man-hug, handshake, kind of the way I looked at it," Moore said.
It was a good interaction, Moore said.
"That's why most of us say we get into police work, to partner with the community and to be there to help out and be part of the community, and it was just kind of one of those times it really felt like it," Moore said, "that we could shake hands and have a one-on-one conversation and mean it."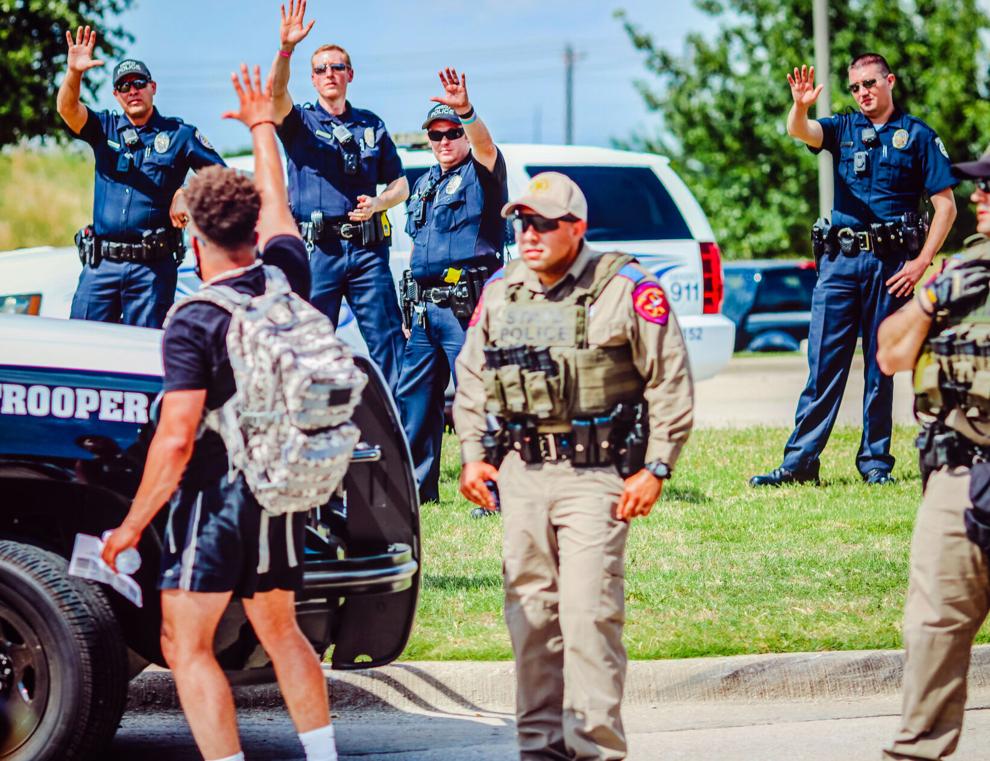 The photo has since won a Community Policing in Action Photo Contest run by the U.S. Department of Justice's Office of Community Oriented Policing Services. Every year, law enforcement agencies across the country can submit one photo that reflects positive community engagement and trust building with the community, the office's contest webpage states. The office then chooses 12 winning photos that are showcased monthly on the office's social media pages and in its other publications.
Clark's photo is featured on the office's Facebook and Twitter pages as well as on the office website for June 2021.
Moore said he hopes the photo helps in the midst of social division.
"I just hope that shows the unity that you can have, and even in the bad circumstances, that you can still get along and have those moments," Moore said.
For Frisco Police Officer Grant Cottingham the fact that Clark was at the right place at the right time to capture the photo isn't a coincidence.
"You were there for a reason," Cottingham told Moore, "that young man was there for a reason, and (Clark) was there for a reason to take that picture. Our goal is just to hope to continue what you see in that picture, because that's how we do business."