For Saba Ilyas, becoming a part of the Frisco Inclusion Committee was an organic process.
"Building bridges is something I've been doing with my mosque, with my community, within the city of Frisco, and this was just the next step," the committee chairwoman said.
The Frisco Inclusion Committee, a mayoral ad hoc committee, was established in November. That was about seven months before Frisco saw two major protests down Eldorado Parkway and a town hall on race relations and policing hosted by the city in the wake of the killing of George Floyd.
"Inclusion, diversity, all of these are on the forefront right now," committee Vice Chairwoman Sunitha Cheruvu said, "and I think Frisco's in a great place to enable those conversations and then take them even further."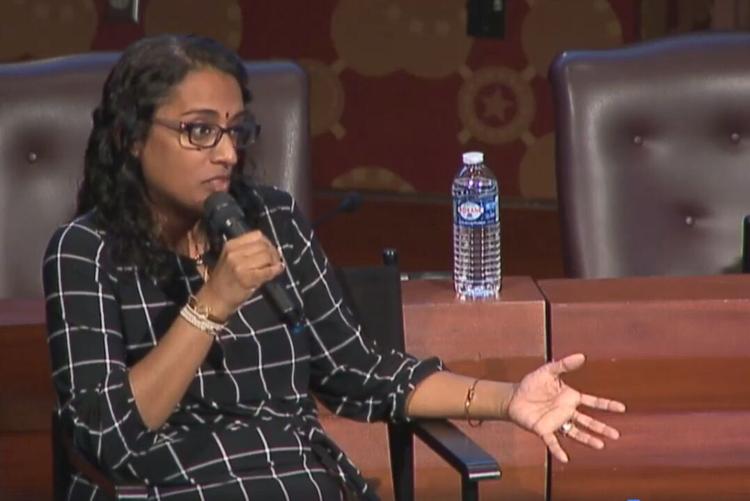 Ilyas said that in light of recent events, more people have shown interest in getting involved. Among the committee's goals is understanding community needs.
"I think, through the series of protests and all of the things that have been happening, it's brought even more attention to that," Cheruvu said.
The committee's creation is rooted in years of dialogue, Ilyas said. For her, it began with talking to former mayor Maher Maso, when current Mayor Jeff Cheney was mayor pro tem. 
"It's been a lot of wonderful people having a lot of conversations, and those conversations were possible because our city was listening," Ilyas said.
In late July, the committee released a survey to gauge how the city is doing when it comes to diversity and inclusion. The survey, which asks participants questions like how welcoming they feel Frisco is to people of all backgrounds, can be done anonymously, and covers both where the city can grow and where participants feel it has already done well. 
"In order for everybody to truly be an ambassador and carry the flag for diversity and inclusion, we want to understand 'where is there room for improvement and where can we make those meaningful changes with our city leadership and city partners,'" said committee Media Advisor Thara Varanasi.
The focus is on inclusion and how people feel Frisco is doing with regard to inclusion, Ilyas said, and that includes the city office, police department, fire department and the school district. She said the survey so far has shown that people want to have their voices heard.
"One of the things we hear is 'we want to be involved more, we want to know more and engage more and have the city leadership and so forth reflect how the city is,'" Cheruvu said.
Part of that involves educating people on how to get more engaged with the city, she added.
Community members can and should reach out to elected leaders, too, Cheruvu said.
"It's just sometimes it's a little bit easier to reach out to somebody that might look like you, or their kids go to the same school as you and so forth, and might be a little less intimidating," she said. "But at the end of the day, we're all working towards our community, bettering it, and helping to bridge those gaps."
The survey is set to close Aug. 3.