DALLAS – Just as Lone Star head football coach Jeff Rayburn finished talking to his team following the Rangers' season-ending 31-13 loss to John Tyler on Saturday, he handed the reins to his star senior.
That's when all-state safety Trey Taylor broke out the team's huddle for one last time before Lone Star headed back into the locker room.
"[Taylor] has been such an important part of our program the past couple of years," Rayburn said. "He embodies the family mantra that we have and he has been such a great leader and teammate."
It was only fitting that he selected his standout safety to breakout the team huddle after another monster performance in his final game suiting up for the Rangers.
On top of making numerous tackles throughout the game, Larry also came up with one of the plays of the day when he blocked John Tyler's 49-yard field goal attempt on the Lions' second drive.
Although Lone Star failed to produce any points on the ensuing possession, the Taylor block shifted the field position battle and helped set up a four-play drive soon after that was capped off by an 11-yard touchdown run by junior quarterback Julian Larry with 9:40 to go in the half to give the Rangers a 7-0 lead.
"He has been explosive and dangerous in blocking kicks all year long, and that gave us a little momentum early on," Rayburn said. "Unfortunately we didn't do a whole lot out of it, but that changed the momentum early on and gave us a chance to do some positive things."
That scoring drive by Rayburn's ballclub early in the second stanza would be all they would muster on the scoreboard until a 75-yard touchdown pass to junior wide receiver Jake Bogdon with 7:12 left in the fourth when the outcome was already decided.
That long hookup from Larry to Bogdon cut John Tyler's lead to 31-13 as Lone Star's offense failed to consistently move the chains while the Lions ran wild on the other side of the ball.
In fact, the 31 points scored was the most allowed all season by the Rangers' defense and after their offense produced 90 points in their first two playoff games, they were held in check en route to punting it away a whopping seven times.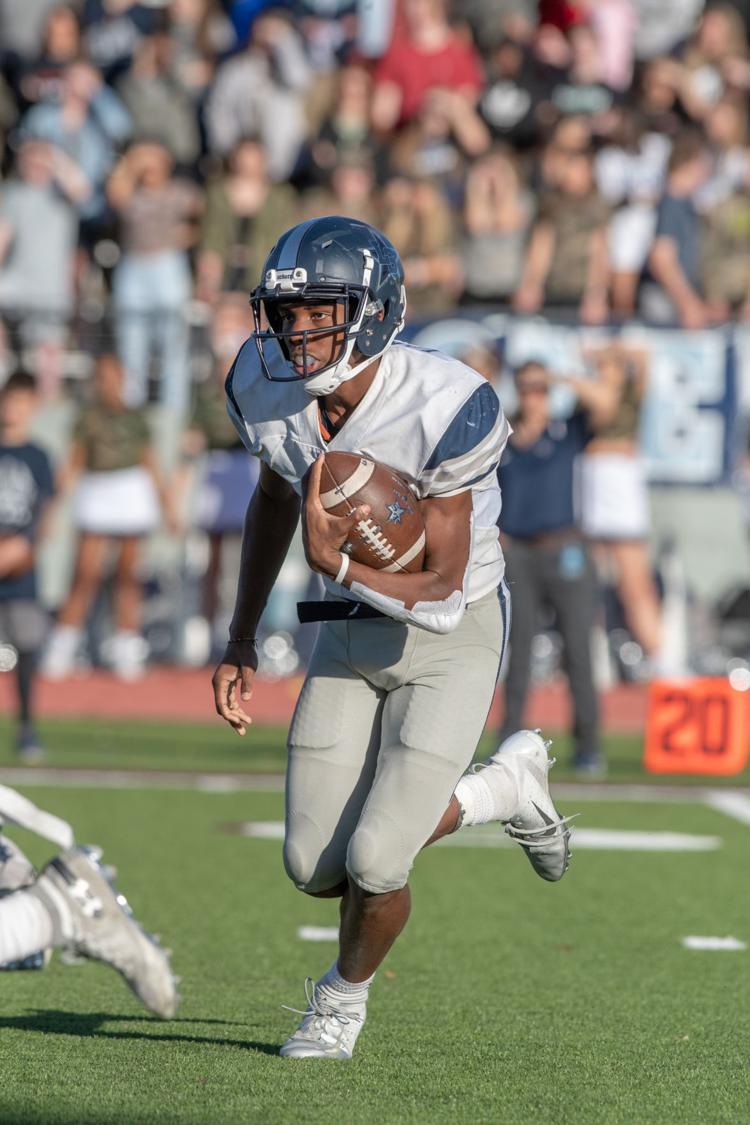 A lot of Lone Star's struggles stemmed from its inability to get the ball to its star junior wide receiver Marvin Mims, who hauled in seven catches for over 200 yards last week but was held without a catch Saturday afternoon.
"They had a great game plan and it was to stop [Mims]," Rayburn said. "They played great team defense and that's a credit to them. There are some things we could have done better, but it was just one of those days where we weren't on point and they had something to do with that."
All in all, Lone Star produced just nine first downs and had eight penalties to John Tyler's two. Despite Larry completing just two passes, he led the way in rushing with 15 carries for 68 yards and a score, but it wasn't nearly enough to compete with the Lions, who are off to take on the two-time defending state champions Highland Park next week.
Three different John Tyler players found pay dirt against Lone Star, as running backs Roderick Hawkins and Cameron Grant each had a rushing touchdown, while senior quarterback Devlen Woods threw a touchdown to senior wide receiver K'Lon Warren and ran for one more that put things away for good in the fourth quarter.