Outside of Lone Star being the heavy favorites in District 5-5A Division I, the rest of the league is up for grabs with that being proven last week in a tight contest between Centennial and The Colony.
Although the Titans fell short against the Cougars, 42-35, it was a massive step in the right direction for a program searching for their first win of the season.
"I hope it's something we can build on and take some confidence from," said Matt Webb, Centennial head coach. "We have to learn from our mistakes and move on to the next one because they're all big now."
Centennial now looks for that first elusive victory tonight when it takes on a Little Elm squad also hungry for a win after getting smoked by the No. 1 state-ranked Rangers a week ago.
The Lobos (1-3, 0-1) find themselves in a familiar predicament from a year ago and don't want to end with the same fate of starting the district slate off 0-2 after last season's 17-10 loss to the Titans.
That narrow defeat has remained on the minds of Little Elm head coach Kendrick Brown and his staff, as that loss proved to be one of the main factors in being left out of the postseason when everything was said and done.
"That game last year is on our minds a lot and weighs heavily," Brown said. "It's important for us to get to 1-1. Going 0-2 really puts you in a state of desperation where you have to win every game there on out."
Last week, Centennial utilized a near-perfect game plan that revolved around limiting The Colony's explosive wide receivers on the outside while baiting the Cougars to run the ball.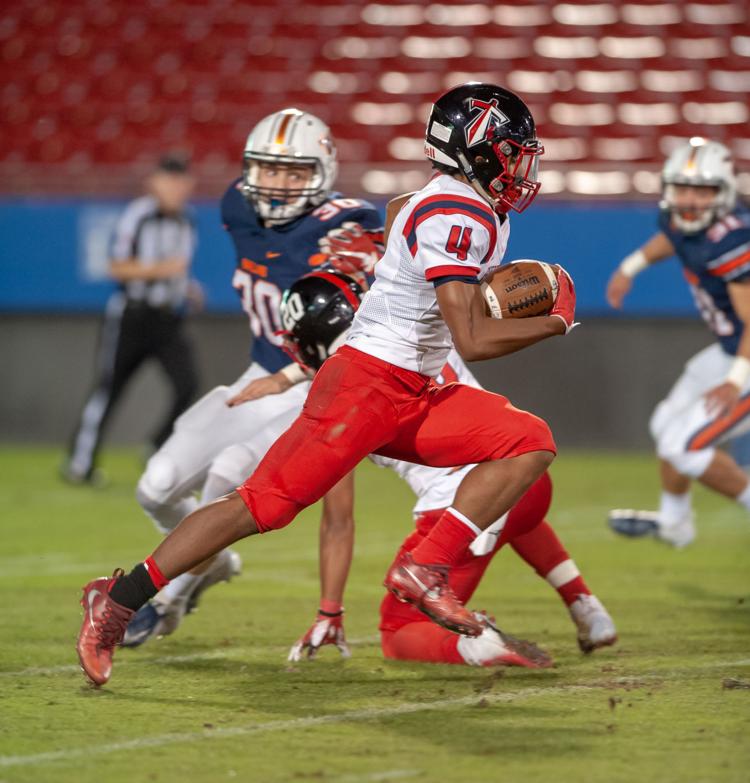 The mastermind plan by Webb and his crew nearly worked, as The Colony struggled to get the ball into the hands of Texas Tech commit Myles Price until the fourth quarter, while its ground game was nonexistent behind freshman running back Kamden Wesley.
That scheme won't work against the Lobos' powerful rushing attack led by senior running back Jordan Hall, who has scampered for a team-high 401 yards and two touchdowns so far.
Little Elm also has a respectable passing game as well, spearheaded by sophomore quarterback John Mateer and senior Ryan Watts, who is committed to play defensive back next year at Oklahoma.
"[Hall] is a really quick kid and a flashy runner, and the beauty of football is coming up with a different plan each week to try and take away the opponent's strengths," Webb said. "But [Watts] is a special player, and we'll be aware of where he is on the field. They really have several skill kids that I think are important to their team."
After some forgettable losses to begin the season against Bishop Lynch and Lake Dallas, Centennial seems to have found its groove offensively with junior quarterback Grayson Dayries and senior running back Jawan Washington.
The duo accounted for 366 yards last week against The Colony, but a player Brown believes his defense has to key in on to keep the Titans from marching down the field at will is senior Ridge Texada.
Texada is used in all three facets of the game, mainly at cornerback and wide receiver, and although he didn't stand out on the stat sheet last week, he displays some of the biggest game-changing play potential in the district.
"Their team starts and ends with Texada," Brown said. "I thought they did a really masterful job of moving him around in different places and positions last week, and he is the key for them."
Kickoff between these two playoff hopefuls is set for 7 p.m. tonight in Little Elm at the LEISD Athletic Complex.