There's no question that the top two teams on the gridiron in Frisco ISD hailed from Reedy and Lone Star, and it's fitting that those were the city's only two programs to advance at least three rounds deep in the postseason.
The Rangers' stellar season came to an end at the hands of John Tyler two weeks ago, while the Lions magical 2018 campaign was haltedby No. 1 state-ranked Aledo.
With that said, there's also no surprise that these two teams dominated their respective all-district lists – Reedy in 7-5A Division II and Lone Star in 5-5A Division I, while other squads such as The Colony, Little Elm, Wakeland, Independence, Lovejoy, Denison and Lake Dallas were also well represented.
District 5-5A Division I
Although The Colony's Myles Price ran away with District MVP honors, Lone Star led the way in the superlatives department with five winners.
Junior wide receiver Marvin Mims took home Offensive Player of the Year after hauling in 59 catches for 1,158 yards and a whopping 14 touchdowns, along with a punt return and kick return score as well as two passing touchdowns.
"[Mims] had a fantastic year, and he really relished the idea of being the top playmaker on this team," said Jeff Rayburn, Lone Star head coach. "The crazy thing is that he's still getting better too and will have an even bigger year next year."
Another junior that reeled in a top honor was junior linebacker Jaylan Ford, who was awarded Defensive Player of the Year.
Ford had heavy shoes to fill this season after replacing Nick Bolton, who is off playing at Missouri this year, and the junior thrived in his new role on the Rangers' defense.He led the way in tackles with 105 and made other big-time plays, including three interceptions, three forced fumbles, three sacks and eight tackles for loss.
"He put so much work into both physically and mentally being able to replace [Bolton], and that enabled him every single week to grow. He just made so many plays all over the field every single week, and he was a catalyst of our defense."
Speaking of Bolton and the defense, Nick's little brother, Noah Bolton, earned Defensive Newcomer of the Year as just a sophomore at cornerback and is expected to be even better in the coming seasons.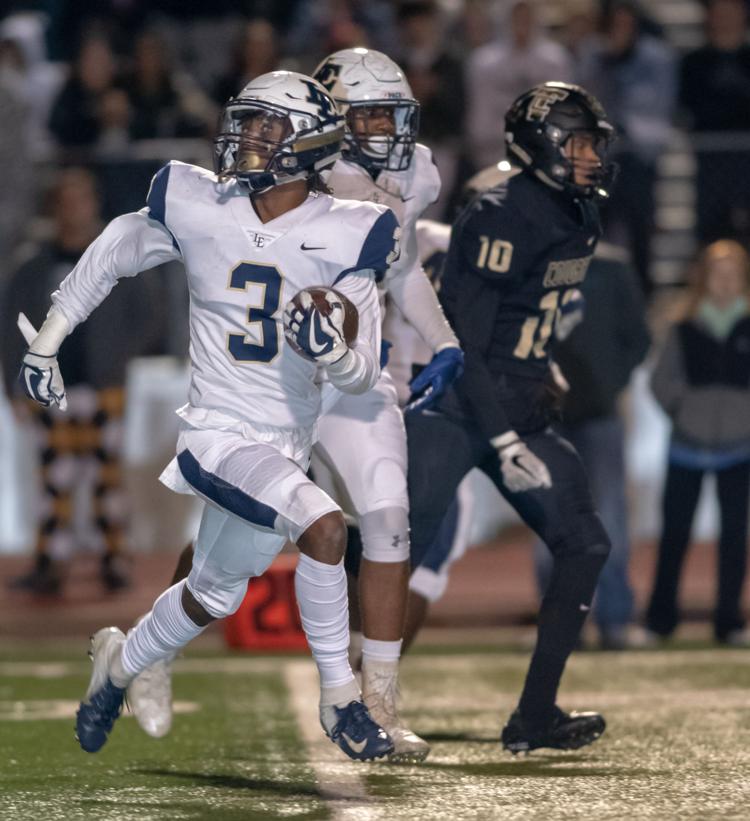 Alongside Bolton and Ford on that side of the football was junior Dylan Harris, who snagged Defensive Lineman of the Year, while six other Rangers were named to the first-team defense on a unit that was one of the most dominant in the state.
"We tell our kids that when we have team success, individual success follows," Rayburn said. "All of those guys play off of each other, and that's what one of the big strengths of this defense was."
District 7-5A Division II
Much like Lone Star, Reedy dominated its all-district list with five superlatives.
District MVP honors went to a player that literally did it all for the Lions this season in all three phases of the game in junior Will Harbour.
Harbour was undoubtedly one of the district's best linebackers as he recorded a team-high 129 tackles – but that's not at all. The junior do-it-all standout also served as Reedy's wildcat quarterback and found the end zone six times on just 31 carries.
Harbour is also excelled as a field goal kicker, making 49-of-51 extra points, 13-of-16 field goals and even punched in a 46-yarder last week in the 26-16 loss to Aledo.
"It was nice for other coaches to see the same thing we've seen for a long time," said Chad Cole, Reedy head coach. "He's so dependable and to be the best at those positions he plays is what's really cool about it."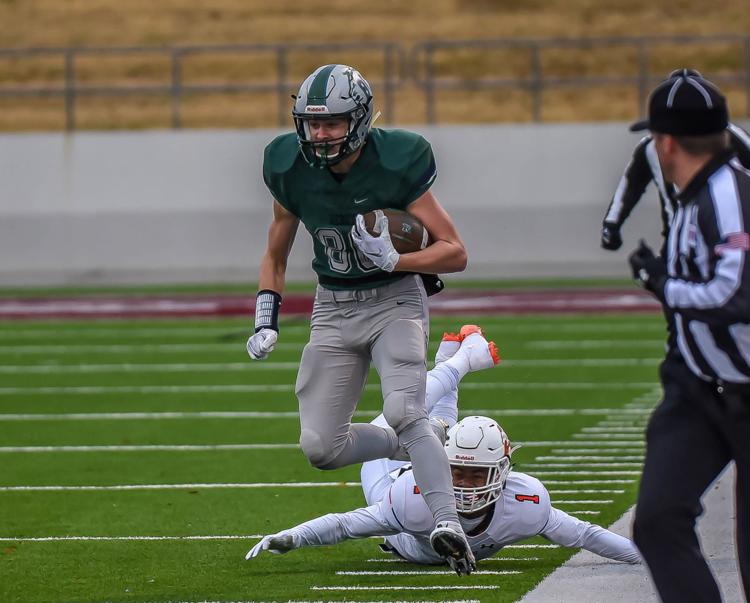 Alongside Harbour on the list was senior quarterback Josh Foskey, who was named Offensive MVP after leading the Lions to a 13-1 record.
Foskey threw for 2,604 yards and 23 touchdowns while throwing just six interceptions – two of which came against the Bearcats a week ago. On top of that, Foskey also ran for 538 more yards on the ground and tacked on nine rushing scores as well.
"He's a winner and that's an easy sell to a recruiter," Cole said. "We love his attitude, and he's a humble leader. People gravitate toward him because he's not cocky, he's just fun to be around and we're going to miss him around here."
Foskey's running mate out of the backfield in senior Michael Ferrara also earned recognition after being named to the first team in his first season as the varsity starter, and senior wide receiver Logan West was awarded All-Purpose MVP.
A whopping four offensive linemen – junior Nate Anderson and seniors Izeya Floyd, Keith Russell and Justin Mayers– were also posted on the first-team offense, along with senior tight end Nolan Matthews, H-back Noah Jackson and senior wide receivers Ryan Middleton and Bennett Mecom.
However, Cole's ballclub also earned recognition defensively with senior defensive end Matthew Hoots coming away with Defensive MVP.
Cole believes other players like senior defensive end Clay Patterson also deserved recognition but Hoots ultimately won because of his ability to alternate between defensive end and outside linebacker depending on the formation up front.
Hoots also posted gaudy numbers with a team-high 13 sacks, 85 tackles and three blocked punts.