Around October of 2020, Joseph Kuipers noticed that something seemed different about the cello students he regularly saw.
"They just kind of had this very apathetic, uninspired, dull sense about them when it came to music making," the cello teacher and performer said.
A couple of months into a school year that had begun in the midst of a global pandemic, in-person orchestra rehearsals weren't necessarily a reality and, as Kuipers puts it, "there was no actual making of music."
For performers, Kuipers said, practicing to become a good cellist is like working out or eating vegetables.
"It takes a lot of discipline to do that," he said, "and if you don't kind of get the outlet of actually once in a while having fun and playing music with your friends and using all the techniques and skills that you have, especially for younger students, it's really tough. I mean, it's hard on professional musicians."
Then, Kuipers had an idea. He ran it by a few different people, who all seemed excited about what he had proposed. The result is what is now dubbed "Texas Cellos," a nonprofit cello choir organization intended to help young musicians through music education and performance.
The group, founded in October, has been rehearsing at the Frisco-based Music Institute of North Texas and is prepping for its first concert on April 24 in McKinney.
The organization comprises high school student members from northern Dallas-area suburbs including Frisco, Allen, Plano and Carrollton, but it also involves professional players and guest artists, Kuipers said.
Since the organization's inception amid the COVID-19 pandemic, having in-person rehearsals has meant adjusting to safety measures, which involve what Kuipers calls "built-in challenges," like trying to communicate while rehearsing with masks.
"We've been able to talk through how to breathe more audibly so that the person you're playing with can be together with you," Kuipers said.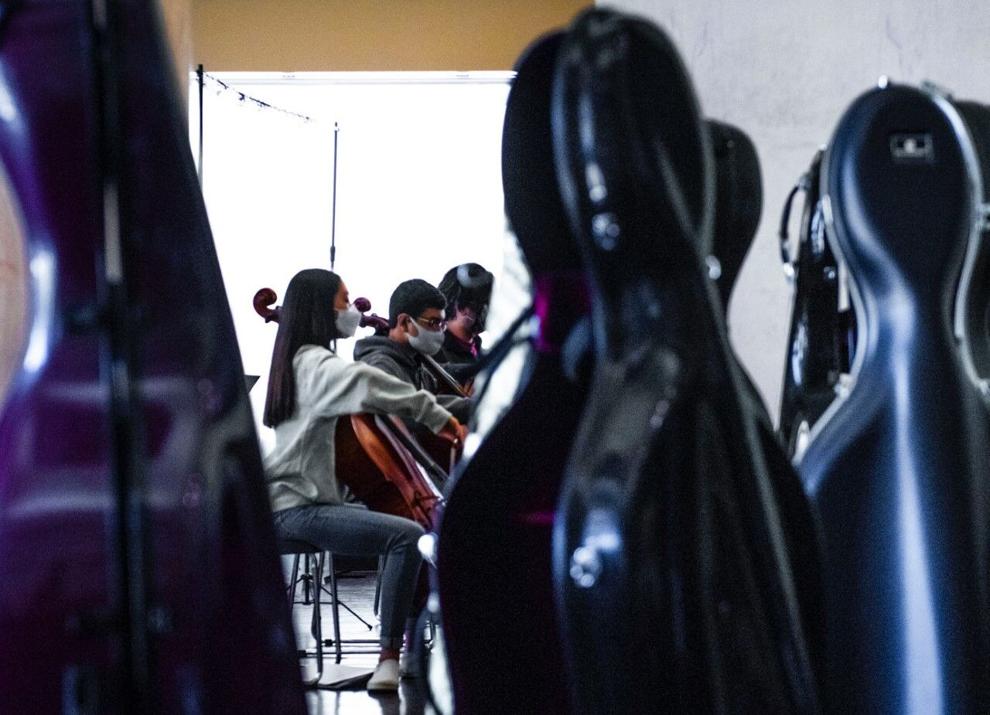 Now, the organization is looking ahead to its performance on April 24 at a two-day music festival organized by Kuipers at The McKinney Cotton Mill. The festival, organized by Kuipers, is also slated to include performances by professional musicians.
"For me, the great lesson of the pandemic is that there is no substitute for a live performance," he said. "Zoom does not compete. An electronic broadcast concert is not the same thing as sitting there and hearing it live, so being able to have kind of a spread out warehouse space where people can be safely socially distanced with masks and hear live music, was just a very exciting thing."
Looking ahead, Kuipers sees Texas Cellos as offering multiple annual concerts and building an increasingly cohesive group of cellists driven by a love of music.
Established as a nonprofit, Texas Cellos is looking ahead to things like outreach concerts for hospitals or charities, according to the organization website. Kuipers said he has also reached out to the Frisco Association for the Arts regarding a performance in the city.
"There's really a lot of room for partnerships, these are already being planned and this is just our first season," Kuipers said. "So I'm very excited about it."