An assortment of flags ripple over a Toyota Stadium parking lot on Sunday afternoon.
There are American flags, Texas flags, flags proclaiming Texan support for President Donald Trump and at least one "Hispanics for Trump" flag. The cars they are perched on form a long line that has wound its way into the parking lot. Some vehicles advertise support for the incumbent president. There are also signs showing support for local candidates, as well.
The cars, however, are empty.
Their occupants are gathered in the parking lot center around one black truck. Attached to it is a trailer, and Allen West, Texas Republican Party chairman, stands on board rallying support for the president.
"Republicans need to stop bringing a plastic spoon to a gunfight," West said. "We finally have a president who understands we're in a gunfight."
West was one of multiple speakers at the Sunday "Trump 'Car' Parade and Deplorables Happy Hour" that began in the Frisco parking lot. His statements, covering national, state and local issues, came punctuated by cheers from surrounding listeners.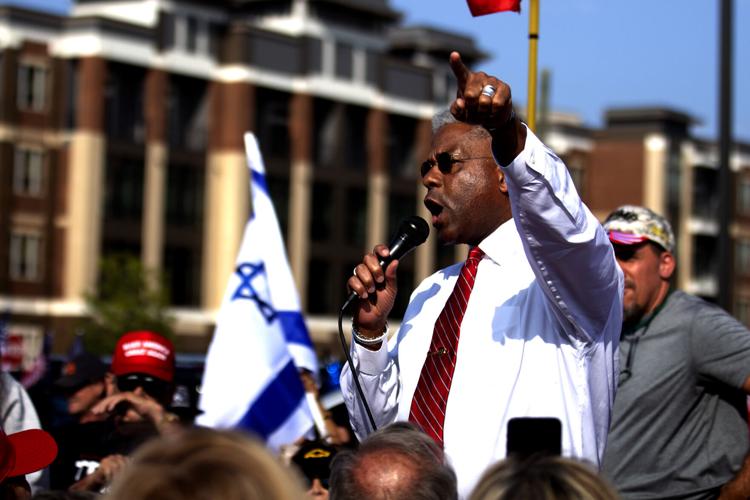 West highlighted multiple topics, including the prospective future of the U.S. Supreme Court and the Texas Historical Commission's Tuesday vote on whether or not to move the Alamo Cenotaph. Near the end of his speech, West landed on local elections and the fact that Texas voters this year will not have the option for straight-party voting.
"You've got to stay in that ballot booth, and you've got to go from the White House down to the school house," he said.
The chairman said "the left" believes North Texas is an opportunity for flipping seats, including in Dallas, Collin and Denton counties.
"You cannot leave an empty box," he said, "An empty box is a vote for a Democrat. We will not allow that to happen in this election cycle, ladies and gentlemen."
In 2017, Gov. Greg Abbott signed a Texas law eliminating straight-ticket voting starting in 2020. According to The Texas Tribune, Democrats worried that the elimination of straight-ticket voting would impact voters of color and result in a "voter drop-off," especially in urban counties with long ballots. According to the same article, Texas Republicans favored the law change in 2017 and said it would compel voters to make more informed choices.
Plano resident Debbie Bowers said an event like what took place on Sunday had never happened in her former home state of California. She came to Texas three years ago with her family, she said.
"I love Texas," she said. "I want to keep it red."
When it comes to local elections, Bowers said she needs to review the sheet of candidates being passed around the rally to inform voters.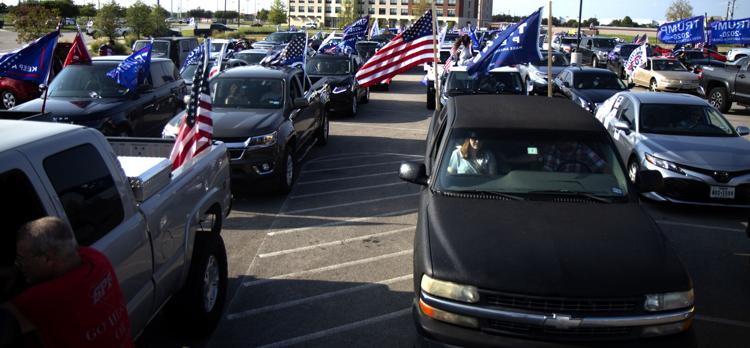 "I'm in Collin County, so I'll obviously vote straight Republican," she said.
For organizer Cindy Hauk, the event is a way for people to show their support, but it is also a way to spotlight local elections in a city that she said doesn't typically have a huge local election voter turnout.
"We've got some serious issues going on in Frisco that we've got to get people out voting, because if not, you know, people complain, and if they don't go and vote, it doesn't do anything," she said. "They can complain all day, but voices are heard with voters, so this is a way that we get people involved and they can hear what's going on in the city and they can make a stance for themselves."