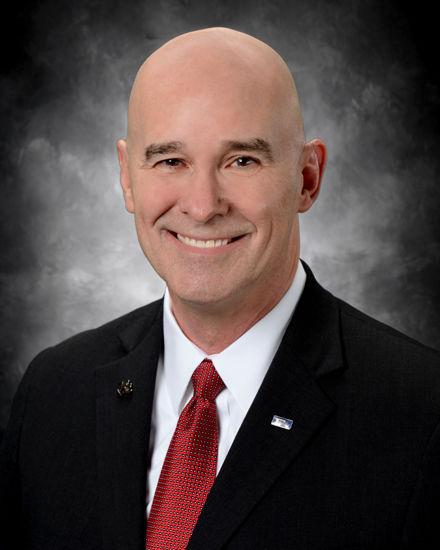 At Frisco ISD's July 23 special Board of Trustees meeting, Superintendent Mike Waldrip discussed why the district chose to begin the school year virtually rather than shift the school year start date out to a later time.
At a July 16 special board meeting, Waldrip announced that FISD would begin the first three weeks of the upcoming school year in a completely virtual setting. The announcement came after nearby Little Elm ISD and Lake Dallas ISD both announced about a two-week delay in the start of school.
One week later at the July 23 meeting, Waldrip said changing the school year start date had been an option, but the district couldn't find a good reason for putting the school year on hold.
"We have a start date scheduled on our calendar," he said. "We can start instruction. We feel like it's going to be very robust, very effective instruction, and scheduling a three-week delay simply puts us farther down the road. It puts us into the summer, and I don't know that it buys us anything positive that we can't accomplish right now with just starting school the very first day."
Waldrip mentioned the 75,600 minutes required for a full school year.
"We have to get that in at some point in the instructional year," he said. "So delaying the school year for three weeks does not let us take three weeks off the school year."
Some Frisco ISD parents have responded negatively to the announcement of a three-week virtual platform and said they want transparency from the district.
At the July 23 meeting, Waldrip discussed reasoning for starting the school year virtually, which included the spread of COVID-19 and information from county and local health officials, he said.
Waldrip also mentioned that both in-person and virtual models for instructors would be different in the fall compared to what took place before.
"It's crucial that we prepare them sufficiently to deal with these environments," he said. "And I know all teachers have taught in person before, but not in person like this."
Roughly 200 of FISD's newly hired teachers this year will be first-time teachers, Waldrip added.
"I know a lot about our teacher prep programs, and I will tell you there is nothing in a teacher prep program at the college level that ever prepared a first-year teacher for what they're about to encounter," he said.
The final reason Waldrip mentioned involved the Texas Education Agency (TEA) giving districts a small window for parents to commit to their child's learning environment.
The process for creating a master schedule for the next school year typically gets serious around February, Waldrip said, and schedules go through many iterations throughout the summer before reaching a final look.
Waldrip said parents had up to two weeks before the start of school to choose their child's learning setting and courses.
"It is impossible for our counselors and our administrative teams to get a master schedule set so that students are placed where they need to be, and those things are aligned so that we can provide the education we need to provide for our students," he said.
Waldrip also said there will be times in the school year when campuses would have to be closed for cleaning and contact review, which means learning will have to revert to a virtual platform.
"It will, as bad as I hate to say it, probably occur at every campus at one time or another this year," Waldrip said. "We have to be prepared to engage in virtual learning at a very high level of fidelity so that we can deliver instruction appropriately and effectively to our students."
The first day of school remains Aug. 13.