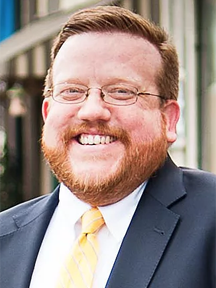 John Mott
Place you're seeking: McKinney City Council At Large
Profession: Attorney
Number of years in the city: 25+
What do you think is the most pressing issue in the city, and how would you address it? 
The most pressing issue facing McKinney is the question of how we maintain our community's unique nature and quality of life in the face of the immense growth we've experienced, and how we plan to put the infrastructure in place to accommodate the growth we expect over the next two decades? The answer is a combination of components that include finding ways to make our city more welcoming to businesses that want to invest in our community; looking for effective ways to encourage responsible economic development; addressing our traffic issues by building roads and exploring multi-modal transit options; and protecting green spaces and expanding our parks system, making sure they're optimally utilized by our residents.
What are your top priorities as a candidate?
- Protecting our open green spaces and expand parks so residents can enjoy our beautiful city;
- Investing in infrastructure to accommodate our expected growth, with an emphasis on east-west thoroughfares;
- Empowering our City Staff and residents to be responsible stewards of our environment;
- Streamlining the planning and development process to encourage new commercial investment and reduce taxes.
- Planning responsibly so we can enable the right kind of growth to maintain McKinney's unique nature and quality of life.
Do you think the city's tax rate should be raised, lowered or stay the same? Why?
I think our tax rate is fair and appropriate. It's comparable to other neighboring communities in Collin County. Our city staff and council have done a good job of prudent fiscal management.
Is the city spending money in the right places. What would you change, if anything?
In large part, I think the city is spending money in the right places. I'd like to see the continue to invest in infrastructure projects that will alleviate some of our traffic issue; economic development around the airport and along the 121 corridor; and throughout our city park system.
What's your history of involvement in the community?
I grew up in McKinney and graduated from McKinney High School. For the last eleven years, I've practiced law in my own law firm in Historic Downtown McKinney in partnership with my father. I've been involved in local campaigns and politics over the last twenty years, working to get underrepresented people involved in the political process. I also work with organizations that put on events to provide haircuts, school supplies, Christmas presents, and more to low-income families in East McKinney. My family attends First Christian Church here in McKinney.