Steve Holzwarth won the election for Corinth City Council, Place 3 on Tuesday, defeating Lindsey Rayl.
Holzwarth secured 59.2 percent of the votes (5,223 votes) to Rayl's 3,606.
Voters also approved two propositions by the city of Corinth. Proposition A, which passed with 67.6 percent of the votes, creates the city of Corinth Fire Control, Prevention and Emergency Medical Services District dedicated to fire safety and emergency medical services programs and the adoption of a proposed local sales and use tax at a rate of one-fourth of one percent, the city's website states. The district will allocate a portion of the city's sales tax to the fire department to assist in covering expenditures related to the city's share of the fire department service agreement with the Lake Cities, the website states.
Proposition B appoints the City Council to be the board of directors of the district.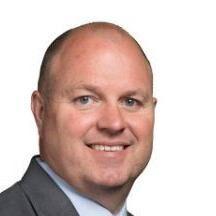 In Lake Dallas ISD, Mark Tucker beat James Hutchison for Board of Trustees, Place 6. Tucker received 65.9 percent of the votes (5,987) to Hutchison's 34.1 percent (3,101).
At the county level, Bobbie Mitchell, a Republican, won re-election for Denton County Commissioner, Precinct 3. Mitchell defeated Democrat Delia Parker-Mims by securing 57.9 percent of the votes (43,470 votes) to Parker-Mims' 42.1 percent (31,578).
Ryan Williams will be the new county commissioner in Denton County, Precinct 1 following his victory in Tuesday's election.
Williams secured 60 percent of the votes (75,441) to defeat Democrat Sandy Swan (50,306).         
"I am humbled and honored to be elected as the next Denton County Commissioner for Precinct 1," Williams said. "The citizens spoke loud and clear that they want a full time commissioner for Precinct 1, and they also want low taxes, better roads, and greater transparency. I will work hard every day to be a true, grassroots voice for the citizens of Precinct 1."
Sheriff Tracy Murphree, a Republican, cruised to a victory over write-in candidate Freyja Odinsdottir. Murphree ended the night with 94.3 percent of the votes (279,130).
At the state level, Republican Jane Nelson won another term in State Senate, District 12, by securing 62.4 percent of the votes (289,646) over Democrat Shadi Zitoon.
At the state level, incumbent State Rep. Lynn Stucky, a Republican, beat Democrat Angela Brewer in the race for State House District 64. Stucky received 54.9 percent of the votes (47,990) to Brewer's 45.1 percent (39,389).