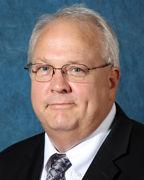 The city of Lewisville is excited to partner with United Way of Denton County to share some exciting news for our community and to call for your involvement. 
Recently, leadership for United Way of Denton County and United Way Metropolitan Dallas announced a landmark partnership with the end goal to better serve a growing Denton County.
While maintaining the autonomy of both organizations, they've built an alliance to create efficiencies in marketing and fundraising which hopefully will result in increased resources for our nonprofit community in Denton County.
Ultimately, this agreement shifts fundraising responsibilities to United Way of Denton County in the cities of Carrollton, The Colony, Lewisville, Highland Village and Flower Mound.
This fundraising shift is important because United Way of Denton County knows the local pulse of our community. In addition to collecting and disbursing funds raised during its annual campaign, United Way of Denton County continually conducts assessments of our entire county's most critical needs to target the dollars to create the most lasting change.
United Way of Denton County is the backbone of our nonprofit community, building collaborations between the business, government, and nonprofit sectors to look at the big picture and see how issues like homelessness and mental health are interconnected – not just focusing on one solution or one problem.
Collectively, United Ways of Denton County and Metropolitan Dallas infused nearly $750,000 in nonprofits in Southern Denton County in 2019. Yet, only 15 percent of that amount was raised in this portion of the county last year. 
This needs to change. I hope that you will consider establishing a United Way campaign.
As the population of Denton County grows so do issues and problems that impact us all. Establishing a United Way campaign in your company or place of employment not only helps our local non-profits, it educates your employees and coworkers to available resources throughout our county to address both short-term and long-term needs for both person and family. 
Be part of the "Live UNITED for Denton County" movement and contact them today by calling Kristin Jones at 940-566-5851 x102 or go to www.unitedwaydentoncounty.org.