The switch to virtual learning for most school districts was quick, necessary and not without its challenges.
But Lewisville ISD is exploring a pilot program that looks to use enhanced technology to connect better with remote learners.
Monday, Bryon Kolbeck, chief technology officer, updated the LISD Board of Trustees on a hybrid classroom model the district wants to implement, initially in select campuses and possibly in more schools later.
He said it would help solve some of the issues that teachers and students have faced with remote learning, especially when a teacher has a mix of in-person and remote learners.
"At times, depending on the situation, you're trying to bring a virtual student into the classroom where you have in-person kids," Kolbeck said.
He said that often occurs if there is a class where there aren't enough students to make a full virtual class.
"The complexity of that, when you get in the classroom, it is very difficult to manage the technology if the room really isn't set up that way," Kolbeck said.
To address visual issues, the hybrid classroom would include auto positioning cameras to follow the teacher as he or she moves around the room.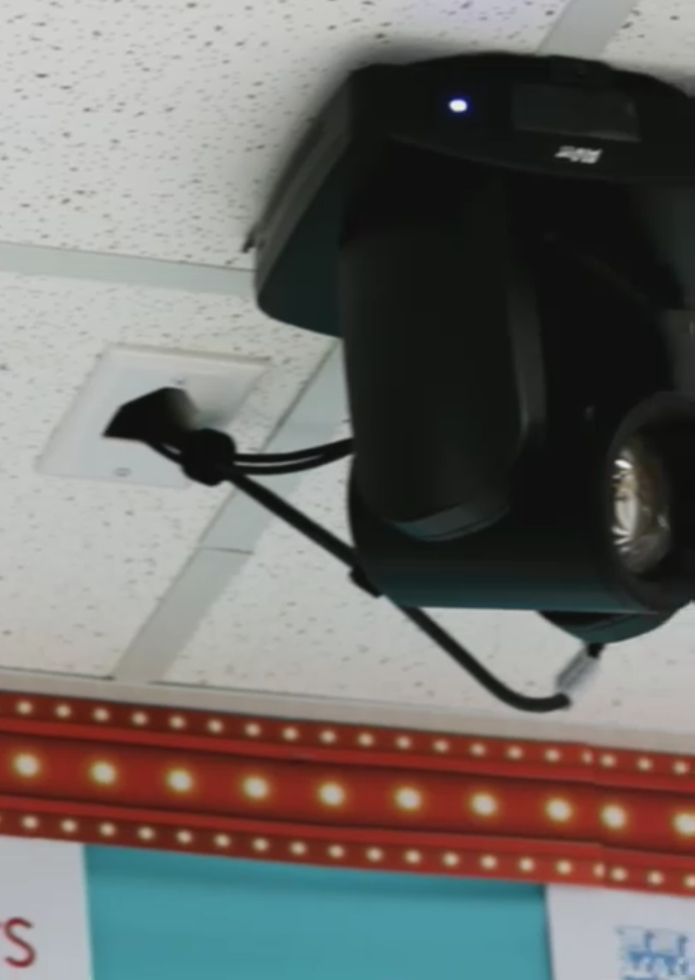 Kolbeck said enhanced speakers would address problems of remote learners not hearing the teacher if he or she steps away from the computer.
"When a teacher is moving around you gotta have this really good audio quality," Kolbeck said.
LISD installed the equipment in Michele Emmett's classroom at Donald Elementary School. In a video Kolbeck showed to the board, Emmett said the system was immediately beneficial.
"One thing I noticed was the virtual kids really missed the in-person kids," Emmett said. "We're used to collaborating and working on things together. And they really didn't feel a part of our school."
Emmett said the camera is attached to her computer, and it's for the most part shown on the whiteboard.
"That allows the kids to see everything in the classroom," Emmett said.
Emmett said the camera can be pre-set so it will capture where she's going to be. She said the speaker picks up her voice wherever she is in the classroom, as well as the students' voices. She said the virtual students can be heard clearly, too.
"The kids can communicate like they're in the classroom," Emmett said.
Superintendent Kevin Rogers said the district would like to create a larger pilot of approximately 30 classrooms. He said the cost is projected to be $4,000 to $5,000 per classroom. Rogers said the district can easily fund the pilot, but beyond that it would have to figure out how to fund a full program, which he said could cost $2.5 million.  
But he sees multiple benefits. He said it would help teachers from having to prepare for two different types of instruction.
Rogers said the system can also provide more options well after the COVID-19 pandemic.
"This would allow synchronous teaching and learning to happen," Rogers said. "Kids who are sick, they can still be plugged into the classroom."
Trustee Tracy Scott Miller said he supports the program but wants the pilot program to focus on campuses where students are struggling most with virtual learning.
"Let's do it in campuses where we can show a difference," Miller said.
Miller also questioned how LISD would fund a larger program if the Texas Legislature declines to fund virtual learning options going forward.
"My selling point would be, 'Look at what we've done for students who are absent from school, and you can plug into your classroom live and not miss anything,'" Rogers said.
He said the hybrid classroom will ease concerns that virtual students aren't getting the same education as in-person students.
"I absolutely believe if we had something like this – and we didn't, and no one else did – it would have prevented a lot of consternation from parents thinking they're getting two different types of instruction – virtual versus in person," Rogers said. "Because that wouldn't be the case in this scenario."