It has been a hobby since college and this year, Anis Ansari of Lewisville received the recognition of a lifetime.
Ansari received photography honors from the Heard Natural Science Museum and won two first-place categories at the International Audubon Nature Photo Competition.  A journey he will cherish forever. 
Ansari studied at a medical college in Mumbai, India, and when he came to the United States he pursued a career initially in public health, and subsequently became a doctor.
"As much as it was busy during college with the core classes, I managed to find time for recreational activities, and I got very much involved in hiking and with my friends in college, we would hike different mountains not just around Mumbai, but also in the Himalayas," Ansari said. "It is during one of the trips in the Himalayas that I was able to capture an image of Mount Everest that really took me deep into photography.  Following this, some of my college friends and I started a college-based photography club. This taught all of us some of the basics of photography."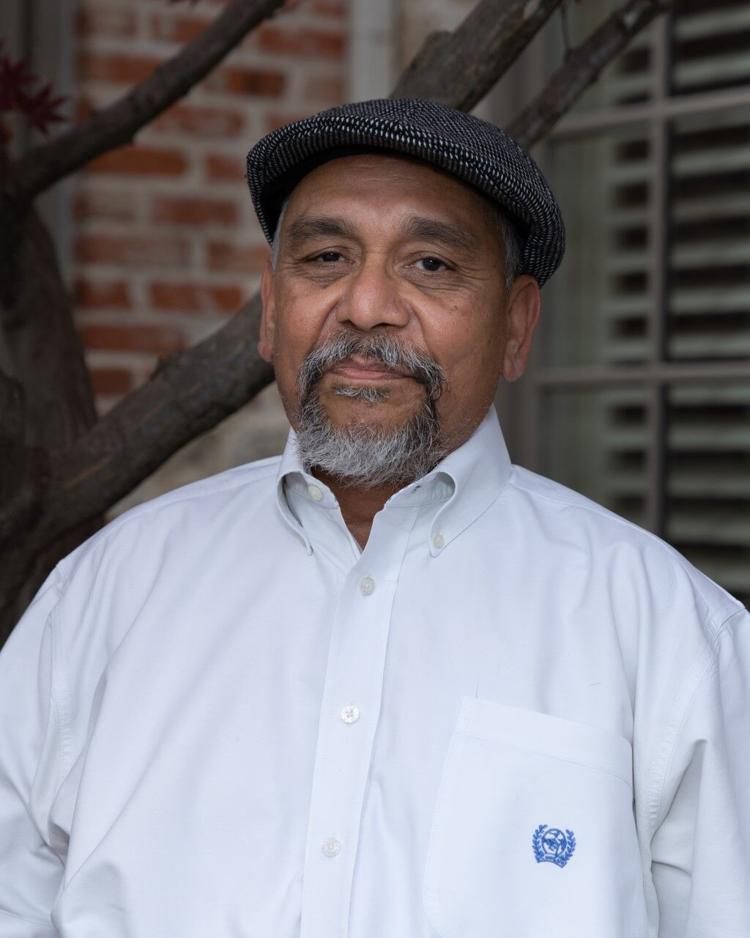 Ansari added, "Obviously at that time all we could afford was black and white. This really sparked our creativity. Some of my images were published in the local newspapers.  This gave me a great sense of achievement."
After college, the responsibility of medical training and family left little time for his personal hobbies, but over time he was able to regain his photographic hobby and began traveling to different parts of the world, throwing himself into the beauty again of photographing nature and landscapes.
"Photography became a tool for me to document beautiful landscapes, long after I had returned back home and this became a tool for me to continue to enjoy some of the beautiful places I already had been," Ansari said. "In the middle of 2015, I started doing photography with a group workshop. This allowed me to enhance my basic knowledge and skills in real photography. This brought in not only different perspectives from others but also created a long-standing new friendship with people of similar pursuits.  I am not a professional photographer, but I continually strive to have my work close to some of the photographers I admire."
Ansari has always wanted to enter the competition sponsored by the Heard Natural Science Museum because of his love for the beauty of nature and sharing with others. For the last four years he had been surveying the competition he calls an amazing talent and stunning photographs and this year decided to jump in and go for it.
"Since I had never entered any formal competition here in the United States, I was somewhat reluctant and nervous and just thinking of the sea of talent out there made me wonder about my own ability," Ansari said. "It took me a great deal of effort to put together several images in the landscape and Astro photography categories." 
Ansari added, "Once I entered the images for the competition, I had a gut feeling that I would probably win at least one of the awards. Needless to say, when I received the email stating that I had won more than one award, I thought maybe I won two prizes. However, when I read the details and looked at the images that I won I could not believe that I had won the grand prize, which is the Best of Show of all categories. On top of that winning also the first prize and third prize in the landscape and second prize in the Astro categories just threw me off for a loop."
As Ansari continued to absorb the news of his photography win he received a call, asking if he would be able to attend the ceremony. As COVID-19 hit, everything in person was cancelled. 
His friends and family were so excited they encouraged him to create a website and enter other photography competitions.
That's when Ansari came across the International Audubon Nature Photo Competition 2020 through the Audubon Society of New York, and he entered the Landscape and Animal Portrait categories. To Ansari's surprise he won first place in two categories.
"When I received the email of their winner's announcement, I was completely in disbelief that I won such a prestigious competition," Ansari said. "These categories only have one winner and two runner ups. Winning both categories that I primarily entered is almost unbelievable. One of the publicists mentioned that that is a very rare event that the same person wins two categories. Obviously, I felt ecstatic as did my friends and family."
Ansari said he will always remember his first beautiful image in the summer of 1980 of the sun rising over Mount Everest with its radiant colors shining.
"I absolutely enjoy this hobby as it allows me to travel places and meet interesting people and make friendships all over the world," Ansari said. "The bonus part of this enjoyment for me is beautiful images I get to capture and enjoy it long after I have visited these places. It really gives me immense enjoyment to see the smiles and thrill it brings on people's faces."