The son of a man suspected of fatally shooting his two daughters in 2008 was sentenced to 10 years in federal prison for helping his father avoid capture for more than a decade.
Islam Yaser-Abdel Said, 32, pleaded guilty in January to one count of conspiracy to conceal a person from arrest, one count of concealing a person from arrest, and one count of conspiracy to obstruct an official proceeding. Islam Said was sentenced Tuesday afternoon by U.S. District Judge Reed C. O'Connor in Fort Worth.
Authorities said Yaser Said fatally shot his daughters Amina and Sarah Said, who lived in Lewisville at the time.
"Islam Said prioritized the whims of his father, an alleged killer, over justice for his own sisters. Thanks to the dogged work of the FBI and its law enforcement partners, however, Mr. Said's efforts were ultimately in vain," U.S. Attorney Prerak Shah said following Mr. Said's guilty plea. "We are grateful to the many agents and officers who worked to apprehend Mr. Said, along with his father and uncle. Sarah and Amina deserve justice." 
Authorities said Islam Said and his uncle, Yassein Said, hid Yaser inside a Bedford apartment, where a maintenance worker saw Yaser Said in August of 2017 and called the FBI. An FBI agent tried to interview Islam Said, but he was uncooperative, prosecutors said.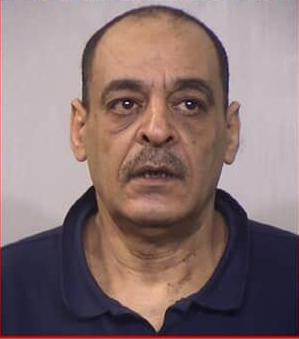 Authorities believe Islam Said then harbored Yaser Said inside a home in Justin that belonged to his cousin. 
On Aug. 25, 2020 FBI agents observed Islam Said and his uncle deliver grocery bags to the home. They then followed him to a shopping center 20 miles away, were he dumped trash retrieved from the home, authorities said. Yaser Said was arrested Aug. 26.
FBI officials said that on Jan. 1, 2008, Yaser Said convinced his daughters Amina, 18, and Sarah, 17, to let him take them to get something to eat. But officials said he instead drove them to a hotel in Irving, where he fatally shot both of them in his taxi.
In April of 2008 Irving Police released audio of a 911 call in which one of the girls could be heard screaming, "My father shot me."
Following the shooting, a former co-worker of the teens and their mother said their mother had briefly taken the girls to safety after Yaser Said had made threats against them but that they returned to the house after Yaser Said agreed to get counseling.
A nationwide hunt for Said began following the shooting. The television show "America's Most Wanted" and other local and national programs featured Said multiple times since the homicides, and a film called "The Price of Honor" came out in 2014 that provided accounts of the family's history, including the suggestion that Yaser Said, a native of Egypt, was angry because his daughters were dating American boys.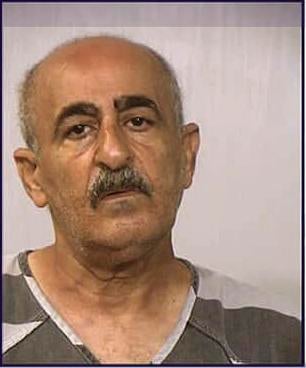 Yassein Abdulfatah Said, 59, was convicted in February of conspiring with Islam Said to conceal Yaser from arrest, among other crimes. Yassein's sentencing is set for June 4 in Fort Worth.