For National Child Abuse Prevention Month, TexProtects, a nonprofit organization for child protection, is campaigning to raise awareness of signs of child abuse and provide effective solutions in a virtual environment.
Child abuse and neglect increase during times of disaster and emergency, such as the COVID-19 pandemic. Schools were closed last year due to the pandemic and shifted to remote learning. While some children have returned to campuses and others remain at home, CEO of TexProtects Sophie Phillips says signs of child abuse often transcend any environment.
The four categories of child abuse, including physical abuse, emotional abuse, neglect and sexual abuse, all have different signs. Signs include unexplained bruises or marks on a child that cannot be explained by an injury or witnessing adults using harsh disciple with a child. A child at home without supervision or around unsecured dangerous objects are also red flags.
"The most concerning sign is when a child tells you directly," Phillips said. "It's important that we pay attention and we listen when kids speak up because, oftentimes, they don't speak up because they're afraid."
Signs can be identified not just in person, but through video call, emails and social media platforms.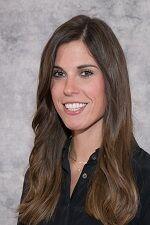 Phillips says that despite increases of child abuse and neglect, reports of such cases decreased by 10 percent last year because of the lack of school personnel and medical professions.
Adults over the age of 18 are mandatory reporters and should feel confident about reporting child abuse. In fact, Texas law requires anyone with child abuse suspicions to report them. dfps.state.tx.us/Training/Reporting/documents/Reporting_Basics.pdf
Phillips said those who are concerned a child is being abused should report it to Child Protective Service and refrain from calling 911 of possible.
"If someone believes the abuse situation to be an emergency, certainly it is warranted to call 911 and then follow up with a call to the CPS hotline," Phillips said. "We would just recommend steering away from calling 911 if it doesn't warrant an emergency, so 911 can have the capacity to respond to such calls."
Phillips said CPS should not be the go-to solution for prevention. More actions should partake to prevent child abuse from occurring in the first place.
"The state needs to invest in prevention strategies that are proven and effective," Phillip said. "The number one way to prevent abuse and neglect in children is to provide parents and caregivers with the support and the services that they say they need to be better protectors and nurturers of their children."
Recognizing what are not signs of child abuse is just as important as recognizing those that are. Sometimes, signs such as children frequently absent from school or children with disruptive behavior may be challenges due to financial stress or relationships in the home, Phillips says. Or they may be other signs of stress or trauma.
TexProtects directs those who are concerned about a family with stressors in their life to Help Me Grow Texas, an organization that promotes child development and helps families. Go to helpmegrownorthtexas.org for more information.