Little Elm ISD held its building dedication for Jerry R. Walker Middle School on Monday to honor Walker's impact on the community.
Walker, an officer for the Little Elm Police Department and a school resource officer for Little Elm ISD, was killed in the line of duty in 2017.
Superintendent Daniel Gallagher started the dedication by telling Walker's story through interviews with family and officers who worked closely with him. He said afterwards that the video of would be shown to incoming Walker Middle School students yearly to ensure that his story lives on. He also recognized present police officers and members of Walker's family.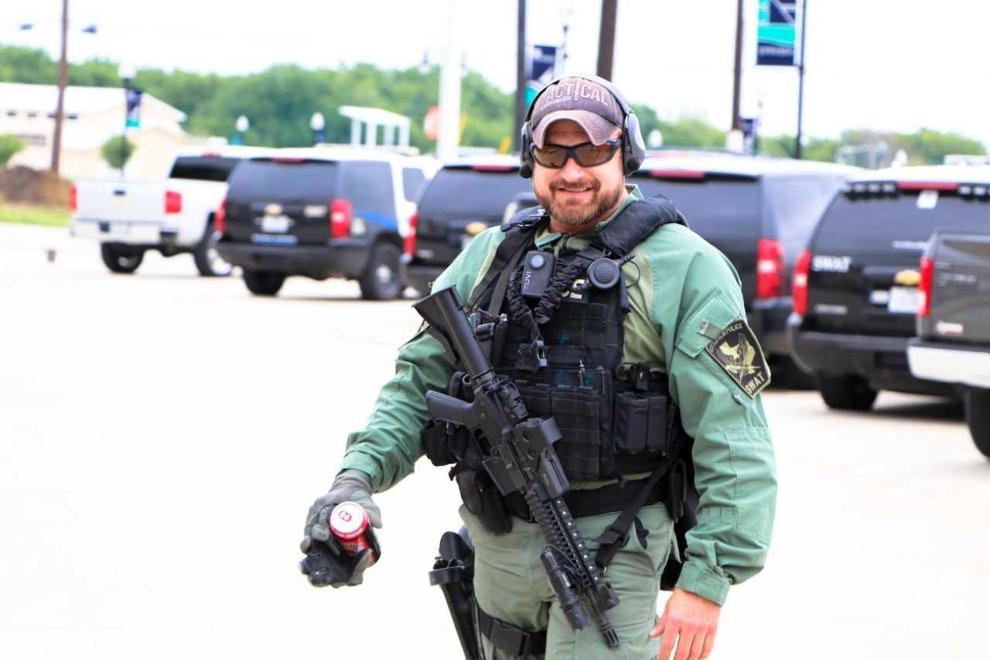 "We are here to honor his legacy and influence as a man of compassion, excellence and integrity – just a few characteristics we teach our children in our schools every day," Gallagher said.
In the video telling Walker's story, Police Chief Rodney Harrison said the thing he loved about being a police officer was helping people. While all officers get in the business of helping people, Walker took it to the next level. He would follow up with people that he would come into contact with who were in bad situations and try to guide them. He always believed that every single person had a second chance regardless of what they did.
"Jerry Walker was a cop's cop," Harrison said. "When you were in trouble, and you yelled for help or looked over your shoulder, you wanted Jerry Walker with you. He was the go-to guy. We truly miss him."
Harrison also talked about the importance of the dedication of the building and knowing Walker's story.
"People come and go," Harrison said. "Citizens come into our town and leave our town, but they don't know the Jerry Walker story. That's why I think it's so important to see that name up. Students are going to go there and learn about Jerry Walker and what he stood for."
Cecilia Jones, director of communications for LEISD, read student feedback on the school. The comments read talked about how the openness and light made the students feel better, and they appreciated the respect given to Walker.
David Montemayor, president of the Board of Trustees, talked about the meetings behind naming the school.
"When we first started thinking about the name for the school, it was interesting to me how quickly the community and everyone involved with the school thought of Jerry Walker to honor by putting his name on the building," he said. "What really came to shine during those meetings was servant leadership and selflessness. As we finalized the naming of the schools, it shone through that this is something we want to embed in the new campus, the culture of this district, and what we want to highlight on all the students to take away when they come here on a daily basis."
The ceremony concluded with an official dedication of the school and a presentation of a plaque to Walker's mother.